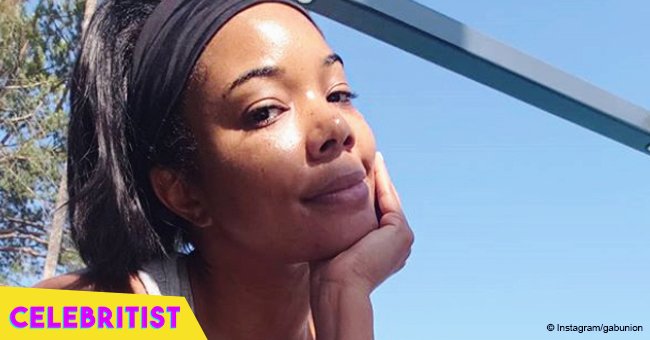 Gabrielle Union shares flashback pic with rarely-seen mom, showing their resemblance
Everyone has learnt a thing or two from their mother, but this actress has an abundance of advice and lessons that were heaped on her by her mother, some of which she admits she still ignores.
Gabrielle Union and her mother, Theresa Union, walked the red carpet together at Vh1's Dear Mama tribute back in May, just days before her new film, "Breaking In," was set to hit theaters.
Speaking to The Grio, Gabrielle shared some of the many pieces of advice her mother had offered up over the years, but particularly those the actress has had trouble sticking too.
"Speak less. Always take the high road," she said. "I take it often but kind of like the 405, sometime I avoid it all together. If you don't have the answer, it's OK. You can ask questions or you can just stay quiet. I didn't always take that advice."
At the event, Gabrielle honored her mother in a touching speech.
"She was the light that fueled my development, stood by me in my darkest moments, and I marvel at her strength and her devotion to the people that she loves," Gabrielle said, before playing a video of herself and Theresa.
Theresa also shared her pride over her daughter's success while on the red carpet, explaining just how hard she worked to get there.
"I am proud of her because she took a difficult profession to go into and she has made it her own but she has diversified and she pays attention to the detail and she keeps on climbing higher. She's moving really well and she does a good job," Theresa explained.
Gabrielle recently took to her Instagram account to share a lovely throwback photo of herself and her mother, taken at her graduation many years ago.
Gabrielle was quite young in the photo as she stood beside her mother, with Theresa proudly wearing her cap and gown.
"A gem... life before braces. I'll just leave this here. Hey mom!" Gabrielle captioned the beautiful image.
Clearly her work ethic is a lesson from Theresa that Gabrielle actually took to heart.
Please fill in your e-mail so we can share with you our top stories!