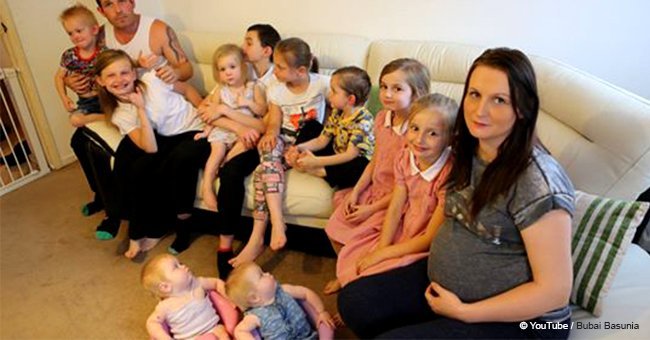 Mother-of-12 who is raking in around $50,000-a-year in benefits is facing jail
34-year-old Cheryl Prudham, the mother to 12 children, was sentenced to prison after being accused of handling the cash stolen by her estranged husband, Robert.
According to Daily Mail, Cheryl has previously made headlines by bagging over $50,000 in benefits in a single year. Her 31-year-old husband, Robert, is charged with stealing more than $10,000 from parking machines as well as failing to disclose previous convictions to a recruitment firm.
The couple has denied all charges against them, as has the third person whose name has come up in the crime, 27-year-old Jacob Underdown.
Medway Magistrates' Court heard how Underdown and Prudham took the notes and coins from several car parks in Maidstone, Kent.
Follow us on Twitter to learn more.
Out of her 12 children, she had two with her two previous husbands while six are from her marriage with Robert. She previously threw him out of her life after finding out that he was cheating on her with his own cousin, Cheryl has claimed.
Meanwhile, earlier this year, Cheryl was pictured earlier this year browsing Mercedes cars at a dealership near her new home in Wigan, Lancashire.
She has revealed plans of wanting to add a 13th child to her family and is allegedly on the hunt for a sperm donor. It has been alleged that she wants to add the baby because she knows it will bring her income.
However, Cheryl has admitted in the past that she is obsessed with getting pregnant and has revealed that she finds men to be too much hard work.
When she married Rob, they allegedly brought in over $69,000 a year between them by even managed to dodge the $30,000 per year benefits cap. Cheryl is currently single and works as a part-time cleaner in Lancashire.
Please fill in your e-mail so we can share with you our top stories!