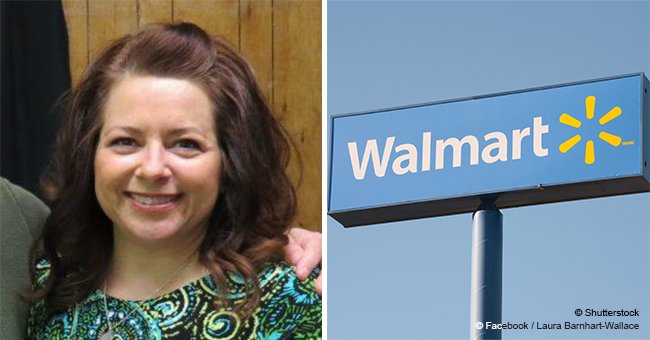 Woman finds alarming note hidden in the new purse she bought at Walmart
Christel Wallace found a mysterious note in a new purse she purchased from Walmart which appears to be written by a hopeless Chinese convict.
Wallace, from Arizona, got a gift card from her daughter-in-law. She then decided to buy a purse at an American branch of Walmart, as reported by NTD.
Wallace didn't touch the purse for a few months until one day in March 2017, when she decided to use it. When she opened a tiny zipped compartment of her purse, she found a note written in Chinese characters.
Wallace didn't understand the note, so she threw it into the garbage. However, she later decided to pick it up and found herself looking at the note. She only realized where the note came from after her daughter-in-law, Laura, got it translated.
Follow us on our Twitter account @amomama_usa to learn more.
Laura told News4Tucson: "It actually stated that the person who wrote that was a prisoner in China."
"Basically what their situation was and how they work long hours, 14 hours a day. And they don't have a lot to eat."
"I'm very sure that that's exactly what the note says," Laura added.
As translated by NTD, the note reads: "Inmates in the Yingshan Prison in Guangxi, China, are working 14 hours daily with no rest/break at noon, continue to work overtime until 12 midnight, and whoever doesn't finish his (or her) work will be beaten."
"Their meals are without oil and salt. Every month, the boss gives inmates 2,000 yuan (approx. US$317) and any additional dishes will be finished by the police."
The note added: "If the inmates are sick and need medicine, the cost will be deducted from their salary. Being a prisoner in China is worse than being a horse, cow, sheep, pig, or dog in the U.S."
Wallace told Arizona Daily Star that her heart went into her stomach.
Laura said that she doesn't "have the means or the access to help in any way."
"So I think this was my way of putting in my two cents," she added. "I don't want this to be an attack on any store. That's not the answer. This is happening at all kinds of places and people just probably don't know."
After the image of the note went viral, a Walmart spokesperson explained: "We can't comment specifically on this note, because we have no way to verify the origin of the letter, but one of our requirements for the suppliers who supply products for sale at Walmart is all work should be voluntary as indicated in our Standards for Suppliers."
Please fill in your e-mail so we can share with you our top stories!