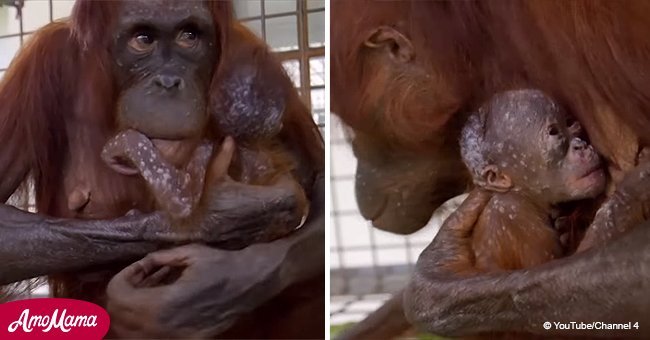 Orangutan's emotional reunion with baby after she's been kidnapped (video)

An orangutan mother's reaction was captured as she got reunited with her kidnapped daughter.
Footage of the heartwarming reunion shows a park staff member reintroducing the baby orangutan to her mother.
Clara and her daughter Clarita were living a semi-independent life on an island before a dominant male kidnapped the baby. They had been separated for a week when Clarita was found and rescued.
They knew they had to immediately return the baby because separation for her mother will affect her overall development.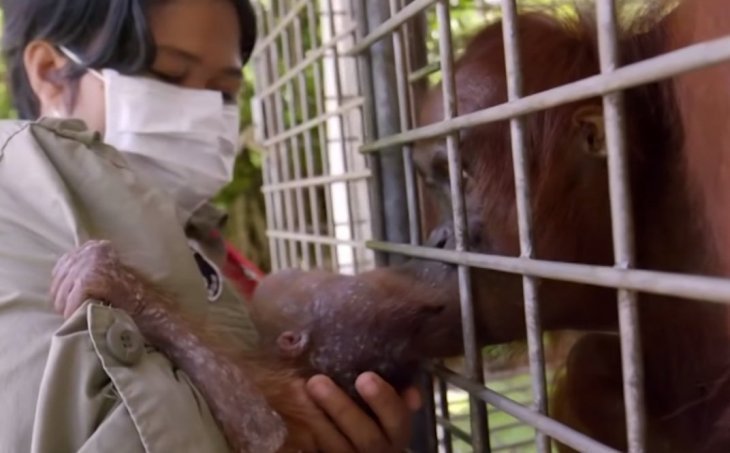 Source: YouTube/Channel 4
Follow us on our Twitter account @amomama_usa to learn more and scroll down to watch the video.
POTENTIAL REJECTION
But the park staff were concerned that she might be rejected by her mother who may not be able to recognize her as her daughter. They knew that baby orangutans can develop a new scent that can throw off the mother.
"The mother can reject the baby when the baby smells different like the first time," a park staff member said. They had to carry out the task with caution.
The reunion was filmed as part of the new show, Orangutan Jungle School, which follows orphaned orangutans being cared for before they're released back into the wild.
A park staff member reintroduced the pair slowly with a cage keeping them separate at first. Other staff looked on anxiously.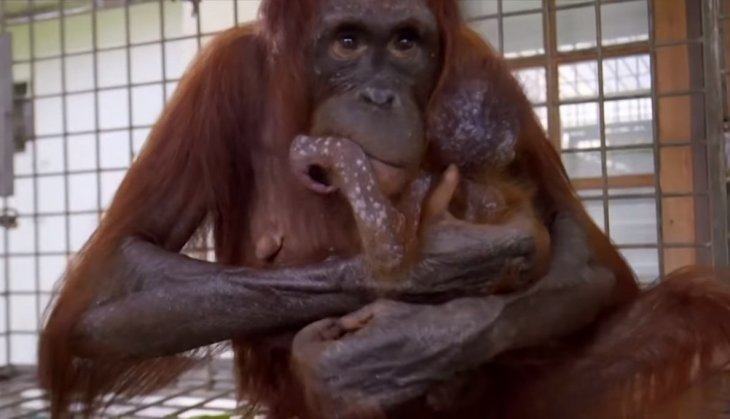 Source: YouTube/Channel 4
After sniffing the baby through the cage, Clara reaches through to touch her. The staff member took that as a cue to finally hand the baby over to Clara.
The mother orangutan holds the baby in her arms and showers her with love and affection.
HAPPY ENDING
The park staff assured that the mother-and-daughter won't ever be separated again.
The touching moment was part of the first episode of Jungle School. The first episode also shows orangutans being introduced to the dangers of being in the wild in preparation for their eventual release.
Other scenes to be featured are that of Jumbo the orangutan being trained how to behave around snakes.
Another favorite is 'Class Clown' Valentino who always tries to use his charm to shortcut his classes and 'Big Boy' Beni, whose large appetites have led to a struggle with childhood obesity.
Please fill in your e-mail so we can share with you our top stories!