17-month-old dancing baby shows hilarious dance moves that will melt your heart
A baby is a sight to behold but what is even better is a dancing baby! Even better than that is a dancing baby who has all the right moves and can turn your frown upside down! It certainly makes for a stress-reliever, doesn't it? Better yet it surely is a way to brighten your day, won't you say?
This video which has been viewed just under 3 million times and liked 7,400 times has without a doubt said a lot. For starters it says the video is entertaining and it also says everyone loves looking at the baby. Can you imagine how many smiles it brought to faces and how much laughter it created?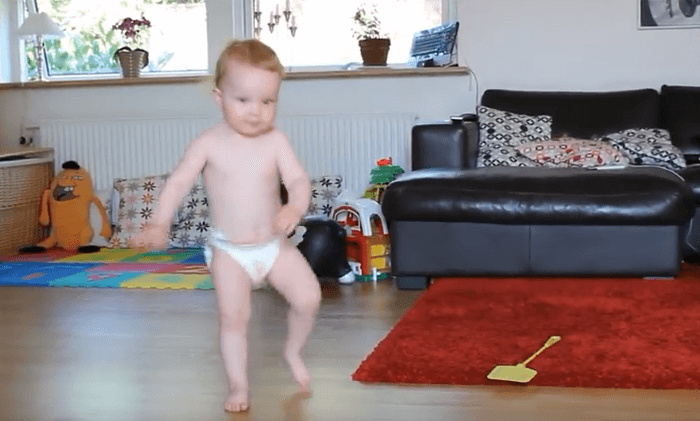 When this mom turns the music up, her 17-month little baby immediately begins moving to Bingo Players electro hit "Rattle". Looking intently at mom bobbing to the music, dressed in just a diaper and using the nearby couch for support, this baby's feet are moving in time.
As the music builds baby walks towards mom and both hold hands and continue dancing. Then baby breaks away and continues dancing, moving in time, moving hands, feet and booty and occasionally turning around to look at mom. It certainly is a sight, don't you agree? We surely do and so do those who have taken the time to view it as well as those who have taken the time to like it.
Towards the end of the video though this baby seems to have lost all interest in any more dancing and is ready to move on to something else. Although baby looks over at mom once again, baby rushes over for a toy box or something of the sort, ready for a new adventure!
What a sight! Apart from the fact that this baby reminds viewers that babies can be truly entertaining and a joy to be around, this little tot shows that babies are busy-bodies who really can shift gears quickly! It definitely is a nice way to say, "Adults look at me move! I love it but you need to keep up!"