Little boy sings to bullied school girl to cheer her up, and amazing video goes viral
A little girl in El Paso, Texas was having trouble making new friends after having moved to a new school. One boy then proved to be her best friend by cheering her up in a unique way.
A video uploaded to Facebook showed the little girl being consoled by the boy by singing to her. Apparently, the girl was heartbroken after some of the girls were mean to her at school.
Following the incident, the girl returned home upset and heartbroken. She then picked up her phone and called the only friend she had made in the school, the little boy whom she considered to be her new best friend.
When the boy received the distress call from his new friend, he decided to help in more than one ways. He asked for the help of his mother, Ruby Jimenez, to drive him over to his friend's house.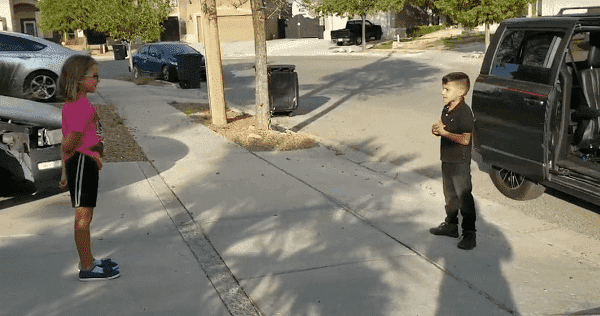 Follow us on Twitter to learn more.
After reaching outside the house, he played one of his favorite songs, "Count On Me" by Bruno Mars on his mother's car stereo. Then the boy sang along and serenaded his friend in distress.
The video showed the little girl standing in the sidewalk outside of her house while the boy sang along his mother's car stereo.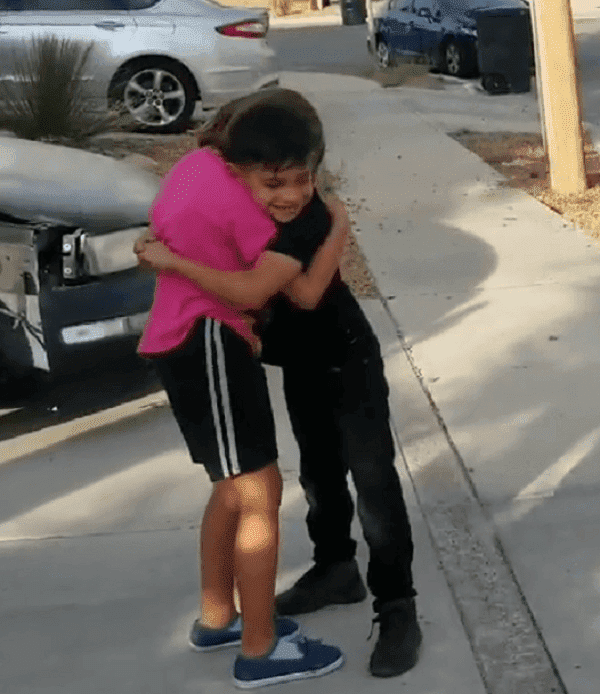 The boy's song of choice could not have been better because it perfectly defines what true friendship looks like and how we call for friends in need.
Following the end of the song, the boy rushes to the little girl and they hug each other warmly, creating a perfect tearjerker moment.
The video shared on Facebook by Jimenez was adored by the internet. It quickly went viral having been viewed 97,000 times. It has been shared more than 1,200 times so far and has received over 1,800 reactions as well as 119 comments.