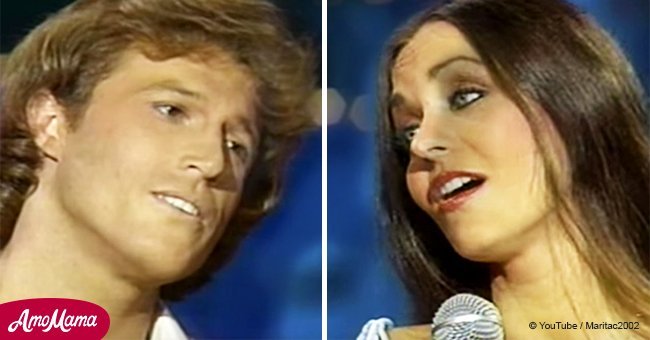 Andy Gibb and Crystal Gayle's magnificent duet still bewitches fans all over the world
One of the most romantic singing artists performs a duet that will make anyone fall in love with them in an instance.
Andy Gibb and Crystal Gayle, two of the most iconic singers of the 80's, took the stage to perform Gayle's chart-topping romantic number, "Don't It Make My Brown Eyes Blue."
The video uploaded to YouTube shows the two singers caught in the moment as they enchant the studio audience as well as anyone watching it all over the world.
The performance begins with Gibb explaining to Gayle the two reasons behind wanting to perform the duet with Gayle.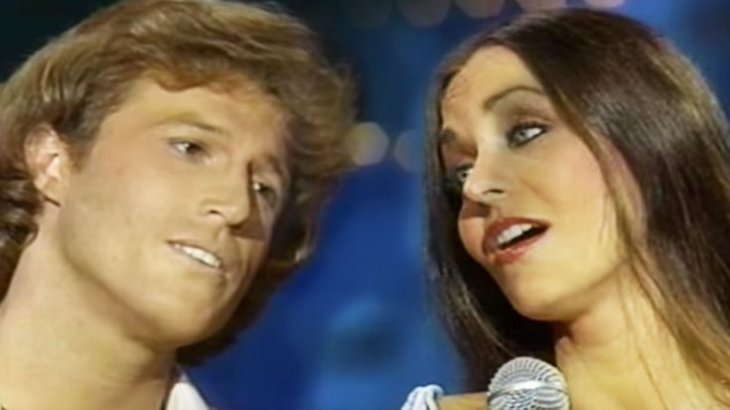 Source: YouTube/Maritac 2002
Follow us on Twitter to learn more.
He admits to Gayle in the microphone that the first reason was that he had always wanted to sing with her.
Then, for the second reason, he jokingly adds, "I wanted a chance to find out if your eyes are really brown."
Gayle stifles a laugh at this and then calmly replies, "It used to be until I sang a certain song." She was, of course, referring to the duet that they were about to perform.
Following this short conversation, the performance begins and they quickly enchant the audience with their magical voice and perfectly delivered notes.
Gayle, who is the sister of another iconic country artist Loretta Lynn, began her career and rose to fame with country charts. Following her initial success, most of her big successes came on pop charts with her music topping nearly every chart, Classic Country Music reported.
Gayle has always been known for her soulful voice and radiant personality. However, people also adore her for her 'seemingly endless' hair and her famous musical family, the online source further stated.
Earlier in July, she lost her 83-year-old brother, Hermann Webb, who took care of her childhood home. Gayle took to Instagram to share the devastating news and shared a family photograph to commemorate the loss.
Please fill in your e-mail so we can share with you our top stories!