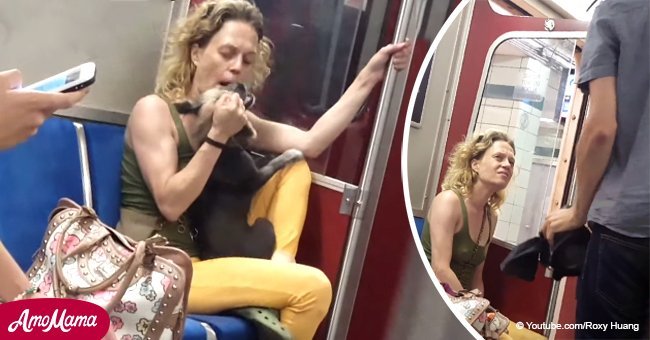 Woman mistreats her dog on the subway until angry passengers step up to teach her a lesson

A scene of shocking cruelty to animals was captured by a Toronto subway passenger
A Toronto subway passenger captured a horrifying act of animal abuse on camera and posted it to Youtube.
In the video, a woman who was sitting by the window with her dog in her lap, struck and bit the animal viciously several times, to the horror of the other passengers.
The video lasts a little over three minutes, but it is painful to watch as the woman strikes again and again at a what appears to be a small Chinese Crested Dog.
The dog barks and the woman strike it again and again, then holding the dog in her hands, turns towards the window and bites at the animal several times.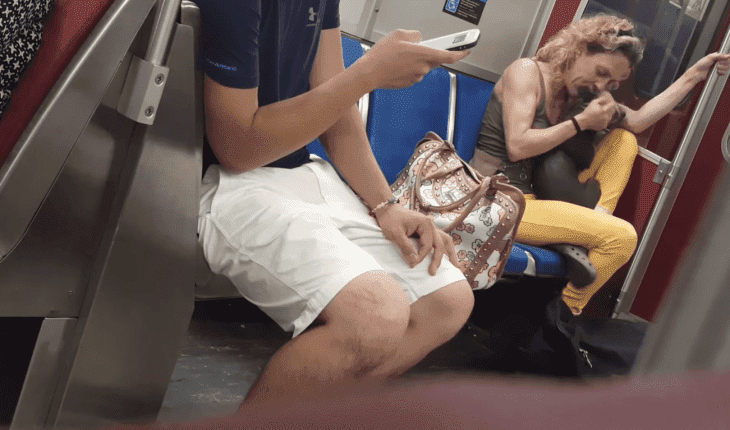 Source: Youtube
"MInd your own business!"
She is seen to remove fur from her mouth after biting the animal. She yanks on the animal's leash viciously, then continues to strike and bite the helpless dog.
Unable to watch her tormenting the animal, one of the passengers addresses the woman, asking her to stop mistreating her dog, but she responds by telling him to mind his own business.
Read more interesting stories on our Twitter account @amomama_usa.
Another passenger called the Metro Police and reported the incident in the hopes that they could rescue the animal.
The Police entered the train at the next station, but could not find physical evidence of the abuse, so the women went free, and left with her victim in tow.
The passenger who had filmed the incident posted the video on Youtube where it went viral, with nearly 3 million views.
Using this video as evidence of animal abuse, the SPCA was able to accuse the woman of violence and rescue her dog from further abuse.
Please fill in your e-mail so we can share with you our top stories!