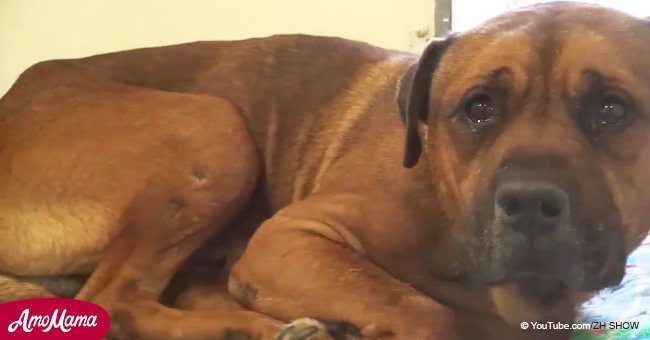 Heartbroken dog bursts into tears after he realizes he has been abandoned
The beautiful dog was recorded weeping inconsolably when his owners left him in a shelter because they could no longer care for him.
In a video posted on Facebook, AJ can be seen crying after realizing that he had been abandoned in an animal shelter. Viewers by the thousands were shaken when they saw the heartbreaking footage.
The organization Saving Carson Shelter Dogs, which is responsible for helping dogs that have suffered abuse or neglect find new homes, posted a video of a dog crying after realizing he has been abandoned in an animal shelter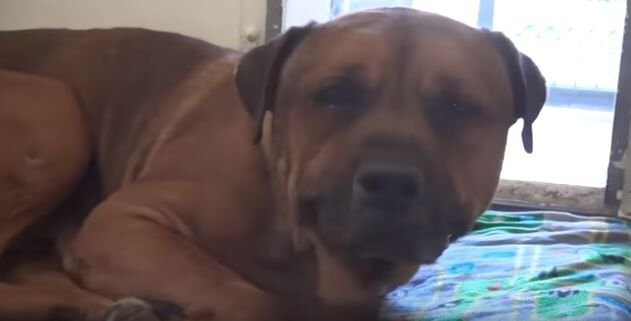 Source: YouTube/ZH SHOW
The original video was posted by the organization.
This poor pup is a pit-bull and Labrador mix, and he arrived at the Carson Animal Care Center in California in 2016. The images that have went viral were taken the day that he arrived at the shelter when his family abandoned him.
According to his adoption record, he was around 6 years old at the time of his abandonment, and his name is AJ.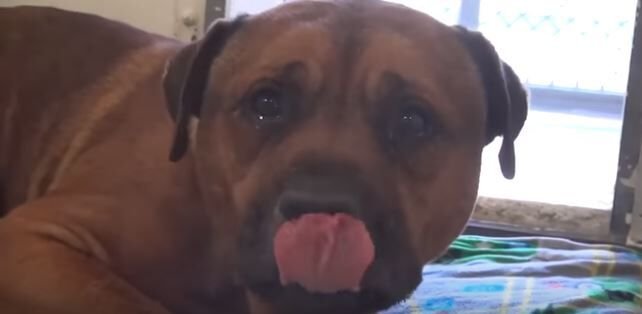 Source: YouTube/ZH SHOW
He is a dog of a sweet personality, loving and noble, as well as being an playful dog with a lot of energy. His previous family left him and came to the shelter because they could not give him the care and attention he required.
He was delivered along with his brother Toby, after having traveled a long road tied together by a piece of rope. At the time of their arrival, they were confused and AJ was suffering from abandonment issues.
It wasn't long after the brothers' arrival at the shelter that AJ began to shut down, retreating into himself in his grief at being left there with no one to love him.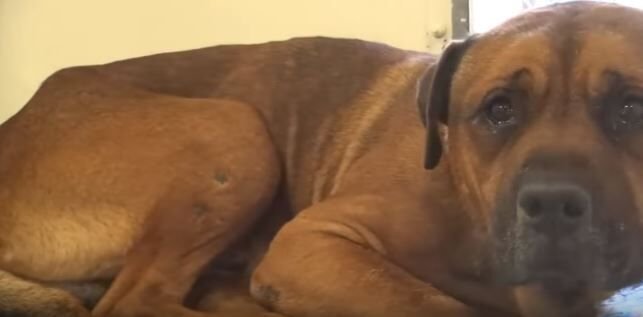 Source: YouTube/ZH SHOW
The shocking video has gone viral and has been shared by various animal organizations that promote the "adopt, don't shop" matra in an effort to discouraging breeding so that fewer dogs are abandoned.
They were pleading with anyone who could to foster or adopt him and Toby. The two dogs were left at the shelter because their owners could no longer afford the care they had needed, according to the shelter.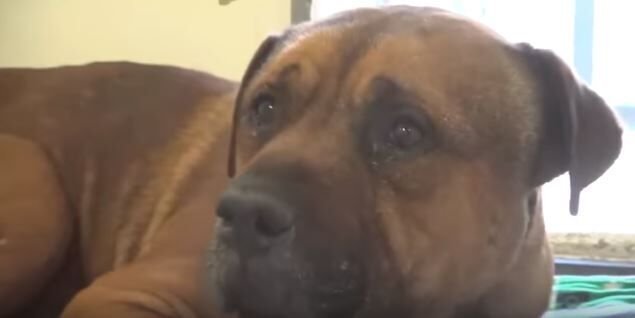 Source: YouTube/ZH SHOW
The two brothers had been dropped at different shelters, but fortunately they were able to come to an agreement to keep the boys together, and AJ left his shelter just three days after his arrival to be with his brother.
The video dates back to 2015 when the dog arrived at the Carson Animal Care Center in California, but images of the day of his arrival weren't made public until now. The good news is that AJ was adopted just a few days after the video went viral.
He can now enjoy a happy life in his new forever home, where he will hopefully never again have to face the fear and sorrow of being abandoned by those who should love him most.
Please fill in your e-mail so we can share with you our top stories!