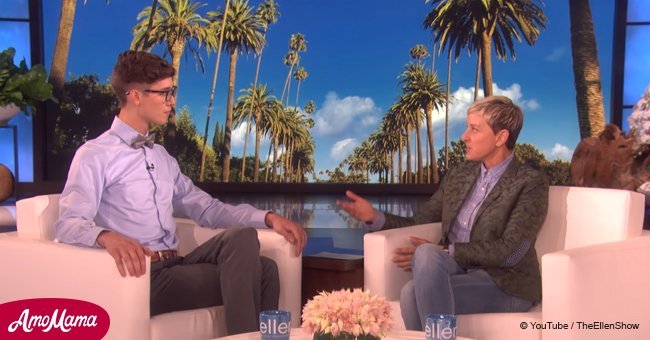 Gay valedictorian gets a shocking surprise while appearing on the 'The Ellen DeGeneres Show'
Seth Owen made an appearance on the famous talk show and revealed his story. He had no idea that the host of the show, Ellen DeGeneres, had more surprise for him in store.
The 18-year-old gay valedictorian opened up during the show about how his father had come to know about his sexual orientation while checking his phone and finding pictures of him with his first boyfriend.
Following the revelation, he was even sent to conversion therapy, where the health care professional did "what was best" for Owen, he told during the interview.
Later, Owen confronted his parents about the anti-gay preaching at their church and told them that he wanted to go to a different church. Eventually, he had to move out from his own home without any support from his parents.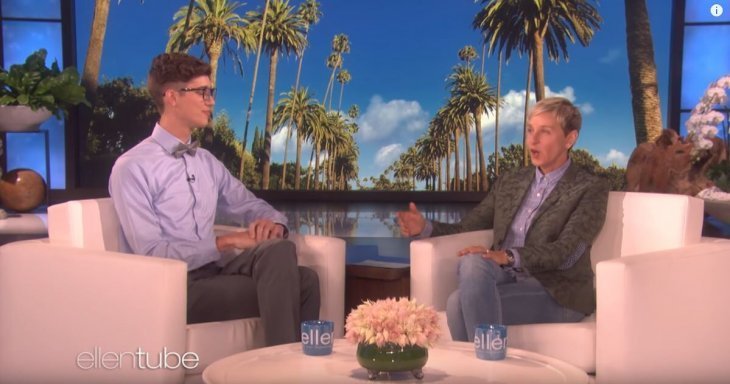 Source: YouTube/TheEllenShow
Follow us on Twitter to learn more.
In the days following this, he stayed at his friend's place for several days before finally moving to his best friend's family.
Prior to moving out, Owen was accepted into Georgetown and attending the University had been his dream. But when the financial aid package arrived, it determined that he required a contribution from his parents which was no longer coming.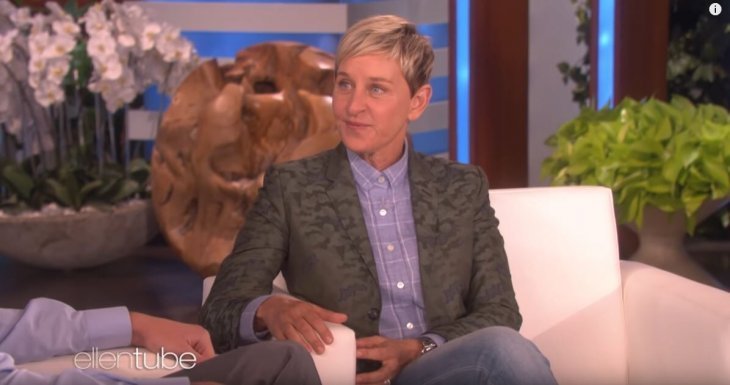 Source: YouTube/TheEllenShow
His former teacher and mentor, Jane Martin, then decided to set up a GoFundMe page for Owen so that he can raise the money required for his tuition at Georgetown.
During the interview, Owen revealed that his original goal was to raise $20,000 for his tuition, and when he hit the target of just $2,000, he was already stunned.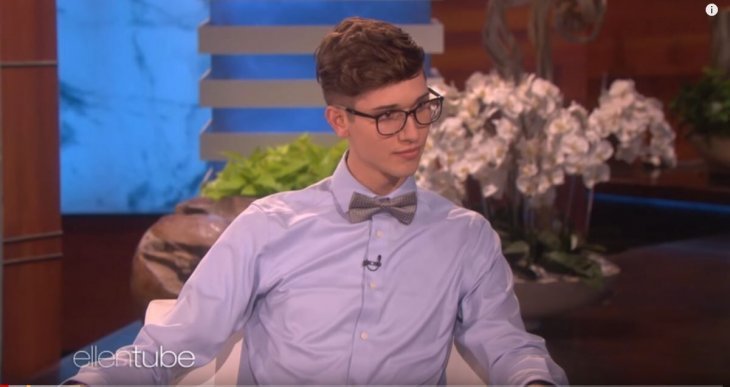 Source: YouTube/TheEllenShow
Eventually, his story caught on the media and it was spread across news outlets all over the country, which skyrocketed his fundraising total to over $140,000.
After receiving such tremendous support, Owen revealed that he now aspires to donate the money forward to opening a scholarship for students who are in need of financial support for reasons similar to Owen's.
DeGeneres welcomed his noble effort and then surprised him by contribution a donation of $25,000 so that he could start his dream scholarship project.
The Emmy award-winning host is famous for surprising people with gifts and giveaways in the most unexpected of ways.
Earlier, she also donated an amount of $10,000 to a generous teacher who spent money out of her own pockets to foster students who are in need.
Please fill in your e-mail so we can share with you our top stories!