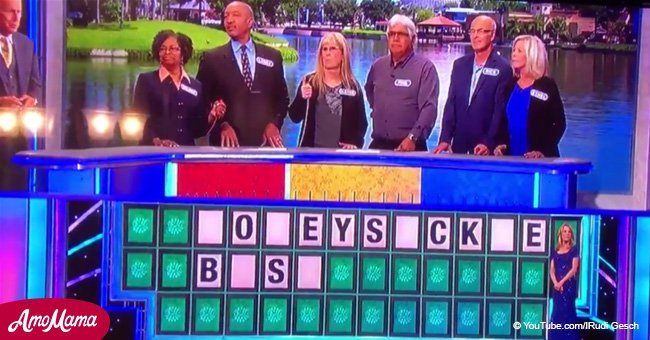 'Wheel of Fortune' contestant gave hilariously wrong answer and it went viral
The popular game show is a firm favorite in many households, with viewers also trying to guess the correct answers as they watch. Sometimes, however, the contestant comes up with the funniest response.
"Wheel of Fortune" is a long running game show on which contestants have to basically play hangman, guessing one letter at a time until they can guess the full word or phrase hidden on the board in front of them.
For the most part, the contestants give viable answers when they start guessing words, but every once in a while a contestant comes up with a gem of a response that people can't help but laugh at.
Back in April 2017, contestant Melinda offered up just such a hysterical answer.
With the letters "O" "E" "Y" "S" "C" "K" "E" and "B" "S" on the board during the categor living things, Melinda blurted out "popsicle bike!" as her attempt at solving the puzzle.
Her response quickly went viral.
Of course, popsicle bike was not the correct answer, and what the hosts were actually looking for was "honeysuckle bush."
In all fairness, it's not to say, with all the strange inventions going around these days, that a popsicle bike couldn't possibly be a real thing, despite it sounding unnecessarily sticky to ride.
Fortunately, Twitter saw the funny side of her answer, and quickly took to the social media site in droves to share their thoughts over the hilarious faux pas.
At the end of the day, Melinda did go on to win a total of $17,000 from the show, so all was not lost despite her sticky answer.
Please fill in your e-mail so we can share with you our top stories!