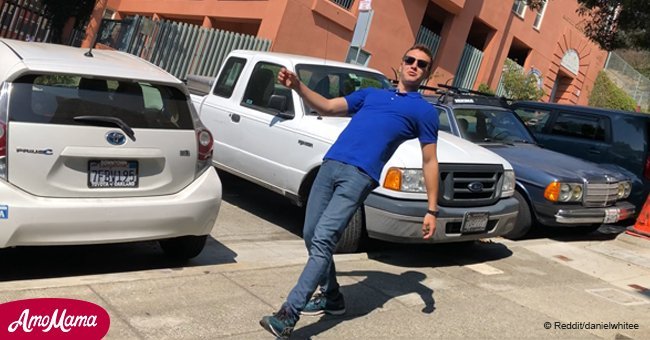 It's hard to believe how this guy breaks all the laws of physics while walking down the street
Along the sloped streets of San Francisco, Daniel White walked while leaning dangerously backwards.
A video shared on Reddit shows the 19-year-old tourist seemingly defying gravity as he leaned as far back as he could while walking on the famous Filbert Street in San Francisco.
He was inspired by the music video for the 2014 dance anthem Get Low by DJ Snake and Dillon Francis. In the video, people can be seen leaning back, getting as low as they possibly can. Follow us on our Twitter account, @amomama_usa, to learn more.
White decided to try it while walking along Filbert Street, which lies in the heart of the city and leads to Coit Tower, an art deco structure dedicated to the volunteer firemen who died in San Francisco's five major fires.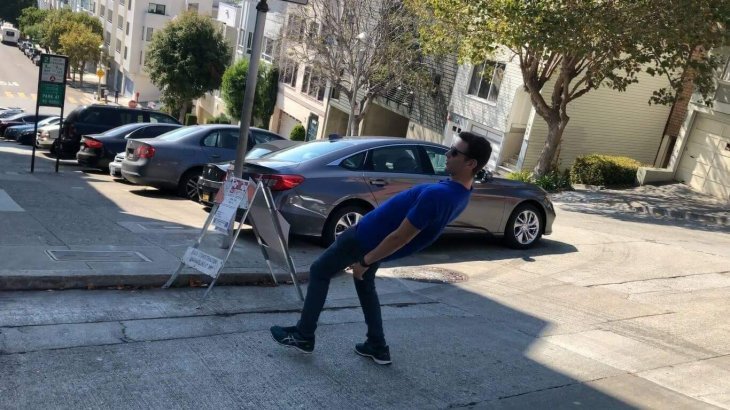 Source: Reddit/danielwhitee
REMEMBERING THE MOMENT
Filbert Street is not the steepest road in the world, but it has a maximum gradient of 31.5 percent (17.5 degrees), making it difficult to get up on it.
White, who visited the city with his father, stumbled across the street after visiting the Coit Tower, where he enjoyed the stunning 360-degree view of San Francisco.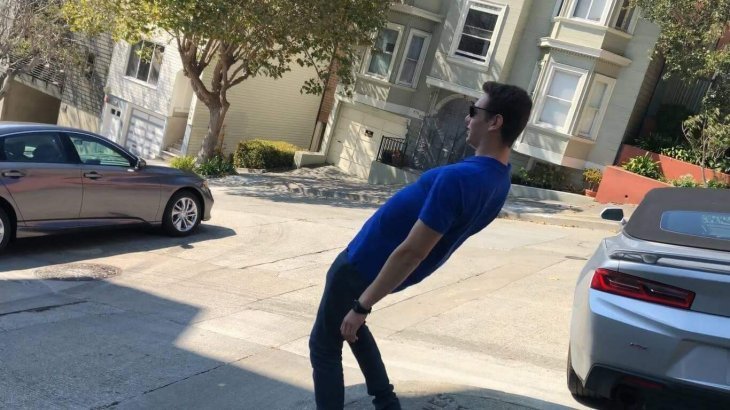 Source: Reddit/danielwhitee
"We went down, and we saw this extremely steep street and we said 'hell nah' but we did it and went down it anyways… There was this weird effect as we walked down the street because our center of gravity was at a different point in our body, so we could lean back a bit," he told UNILAD.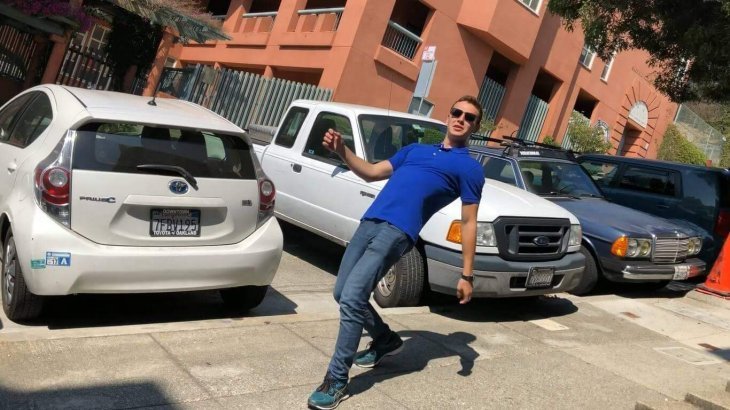 Source: Reddit/danielwhitee
"I kept leaning backwards and I was still standing up. I said 'Dad, I want to record a video, I want to remember this moment' and so he took my phone and recorded the video and it was pretty insane and funny and it made my day and whole month," he added.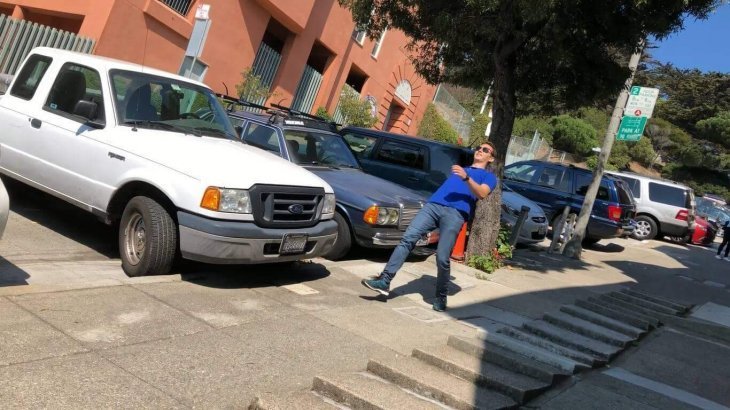 Source: Reddit/danielwhitee
Baldwin Street in Dunedin, New Zealand is recognized by Guinness World Records as the steepest residential street in the world.
The street is 350 meters long, rising from 30m to 100m above sea level. That amounts to an average gradient of 1:5, or 20 per cent. The upper half is far steeper, however, with an average slope of 1:3.41 and a maximum of 1:2.86, or 35 per cent.
Please fill in your e-mail so we can share with you our top stories!