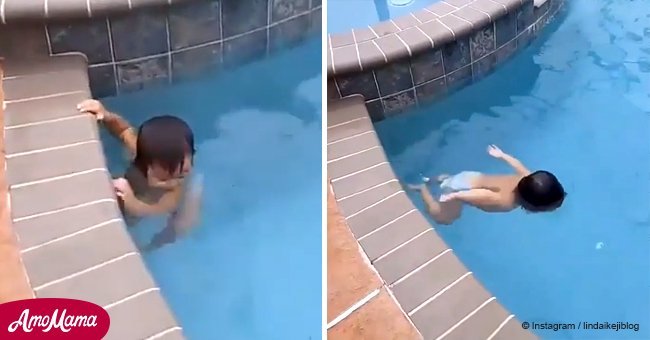 Cute 1-year-old can swim around the pool
Baby Kassia, from Florida, can perform back-stroke, front crawl, and spin in a swimming pool unaided.
In this video posted to Instagram recently, Kassia can be seen showing some remarkable skills, as she strikes out with her tiny arms and legs.
The one-year-old then turns around immediately without fear to get some air, and one more time flops around and starts to swim. Follow us on our Twitter account, @amomama_usa, to learn more.
Kassia was able to climb out of the water and swim from one side of the shallow end to the other. The toddler was like a real-life mermaid when it comes to taking a dip.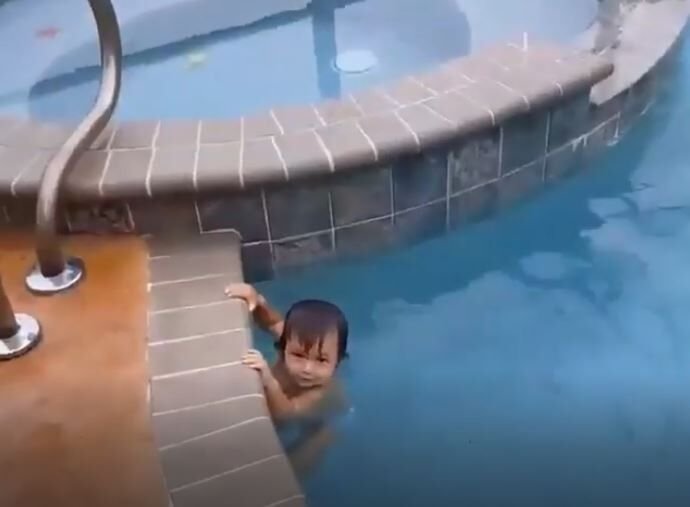 Source: Instagram/lindaikejiblog
Kassia's eldest sister, who is now three years old, was also shown in the clip swimming around.
According to their mother, Grace Fanelli, she wanted to get her children comfortable with water for them to gain confidence when it came to swimming.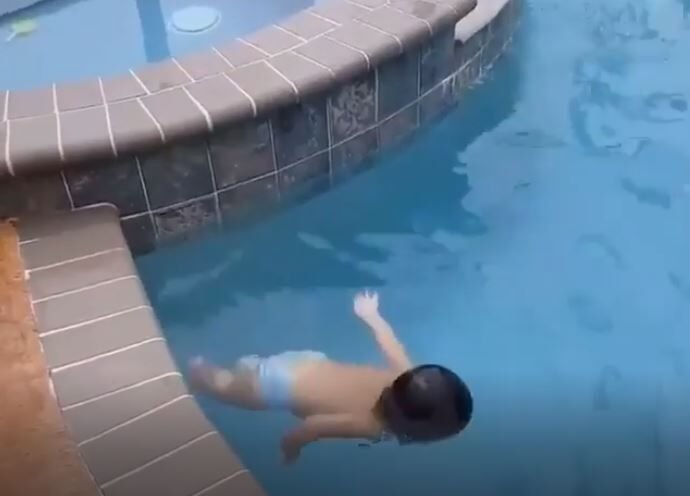 Source: Instagram/lindaikejiblog
Fanelli said that she taught the girls when they were only nine months.
Her primary motivation for teaching her daughters to swim at a very young age was to help them save themselves until help comes if an incident ever happens.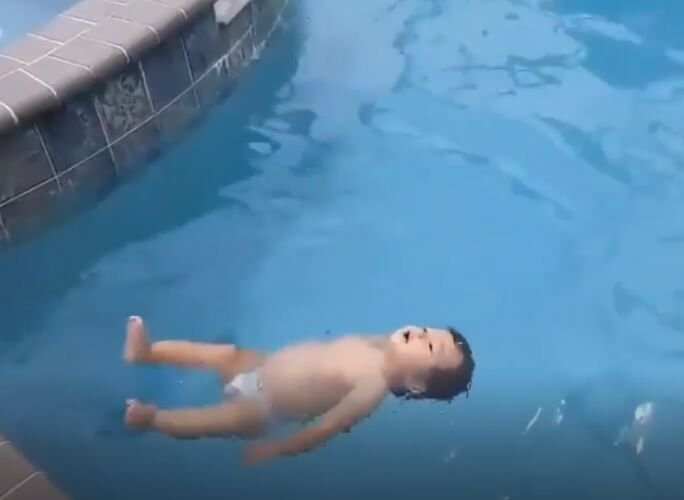 Source: Instagram/lindaikejiblog
"Drowning is the number one leading cause of injury-related deaths in infants and children under the age of five. They can start learning how to swim as young as six months of age," said Fanelli.
"Please teach your kids how to swim so they can save themselves until help arrives."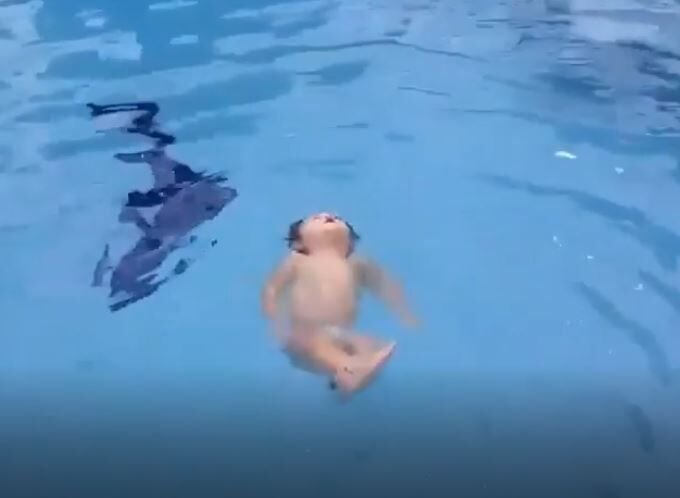 Source: Instagram/lindaikejiblog
She added, "For those of you who have asked, my youngest daughter was 12 months old at the time of this video, and my oldest was only three years old. They both learned to swim starting at nine months old from our swim instructor, Brigitte Strickland, who specializes in infant and child survival swim."
The proud mother also advised her social media friends how Strickland is "the best in the area for infant and child survival swim."
According to the swim instructor's website, "Our infant swim lessons are based upon a gentle and caring approach that focuses on creating fun, positive experiences for babies which will not only help them to develop physically but also emotionally, intellectually and socially while equipping them with key safety skills in the water."
Those who have seen the footage have been intrigued by the independence and strength of baby Kassia. A lot of parents also showed a desire to teach their children similar skills.
Please fill in your e-mail so we can share with you our top stories!