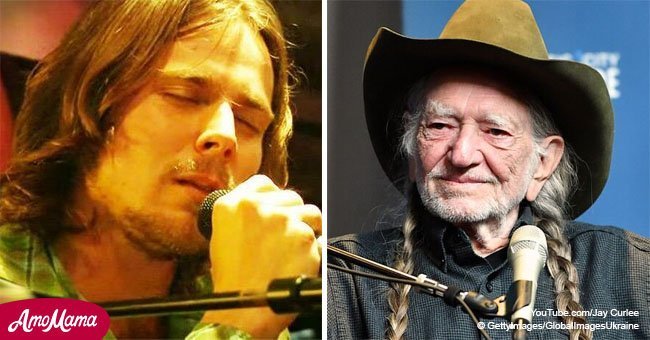 Willie Nelson's handsome son sounds just like him while singing father's iconic song
Willie Nelson's son, Lukas Nelson, sounded every bit like his father when he sang his rendition of "Always On My Mind" with Red Young and Friends.
The iconic performance during the 19th Sandy Beach Cruise was captured on video and uploaded on YouTube on February 10, 2013.
With an intimate set-up, the jamming session gave Lukas a chance to show off how talented he can be, much like his father.
Many had noted that Lukas sounded like a young Willie when he sang, which is a testament to how influential Willie is for his son.
Follow us on Twitter at AmoMama USA for more details and updates.
Wide Open Country explained that the annually-held Sandy Beach Cruise features country and Americana artists.In 1995, one of the first "music cruises" was organized by Texas songwriter Delbert McClinton.
"Always On My Mind" is one of Willie's classics. It was first recorded by Brenda Lee in 1972 and followed by Elvis Presley. For Willie's version, he was given a Grammy Award in 1982. Loretta Lynn also released her rendition of the song in 2016.
In his career, Lukas never let his father's fame overshadow him as an artist, and he also did not take advantage of it.
He started from the bottom with a rock band he formed in California in 2008 called Lukas Nelson & Promise of the Real.
The band released their first record two years later. In 2015, they had a collaboration with Neil Young. Their latest album was entitled "Something Real" and was put out in March 2016.
During his early days, Shared revealed that Lukas wanted to learn how to play the guitar for him to have a closer relationship with his father since he was always away on tours.
"When I was young, you were gone a lot, and I figured the one thing that would be able to bring us together was if I learned how to play real well, and then we could go out on the road together, and I could be around you more," said Lukas.
Soon enough, Lukas proved that he had inherited his father's talents and had perfected his skills. He finally joined his father's band called Family Band. At the same time, he was also working on his music.
Later on, Lukas and his brother, Micah, collaborated on an album with their father, "Willie Nelson and the Boys (Willie's Stash, Vol. 2)."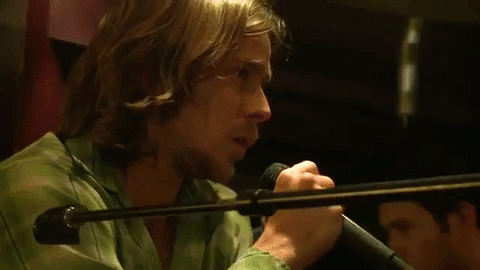 Source: YouTube / Jay Curlee
It was recorded in 2011 but was released six years later on October 20, 2017.
As for Willie, his latest project was his 73rd studio album entitled "Last Man Standing," which was released in April 2018.
The album was said to be dedicated to all of Willie's friends and family who had passed in the past few years.
In YouTube, one song from the album became a huge hit. "Something You Get Through" quickly reached over a million hits as soon as it was uploaded.
With Willie's thriving career, Lukas follows suit. His band had been busy with their gigs and projects.
In July 2016, Lukas Nelson & Promise of the Real had its European tour with Neil Young.
On the same year, during Father's Day, Lukas chose to honor his father by dedicating his covers of "El Matador" and "Seven Spanish Angels," which he uploaded on Facebook.
Before he started singing, he said a sweet and simple message for his father.
Please fill in your e-mail so we can share with you our top stories!