Remember Sister Williams From 'Sparkle'? Here is how she looks now
Lonette McKey, better known for her debut role in the cult musical "Sparkle" is no longer that young, mischievous girl who stole the hearts of the audience in the '70s. She's still working in the entertainment industry, only not in front of the cameras.
The original 1976 "Sparkle" film, inspired by the story of The Supremes, didn't get the attention and praise that it deserved when it was first released, but through the years, people started to recognize the work of the cast, including McKey.
Lonette gave life to Sister Williams, the lead vocalist of the fictitious girl group Sister and the Sisters and whom eventually spirals out of control thanks to her drug addiction. McKey revealed in an interview with Pop Matters a few years ago, that dancing and singing was not a challenge for her, but finding the right way to develop her character was on another level.
McKey revealed that she never was a rebellious girl, unlike her sister, who was always on the "wild side" and doing crazy things, so she drew her inspiration from her. She said:
"I molded it on my sister and her friends, and I took what I saw them doing in real life, and I tried to apply it to that character for that film role, and it worked. I found myself falling into it once I got the first couple of days laid out, I found the rest of the character in the script falling into place and I knew what to do with it."
After the film, Lonette made appearances in other films like "Which Way Is Up?" "The Cotton Club," "Jungle Fever," "ATL," "Malcolm X," "Honey" and her last on-screen role alongside Common on "LUV."
Now 64-year-old, the star has taken her job behind the scenes, writing scripts and music, producing movies, television and music shows. After working closely with director Spike Lee in some of his films, she also learned firsthand about directing. The star has been trying to get the financial support to bring "Dream Street," an original movie written by her that would be her directorial debut, to the big screen.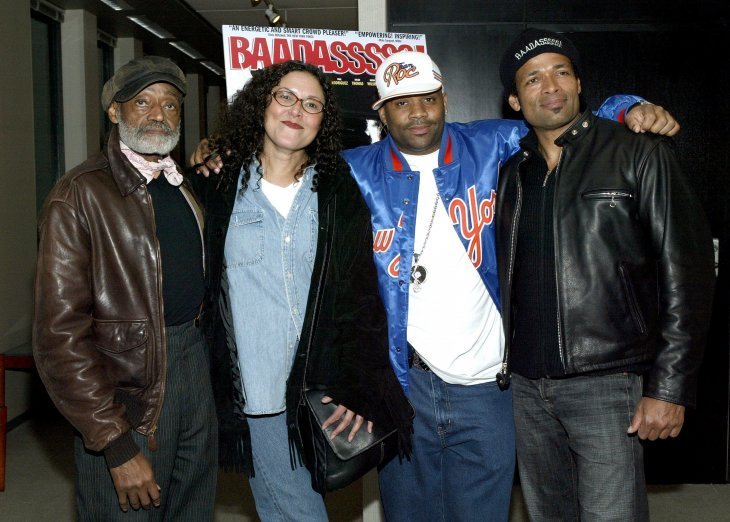 Lonette also teaches master classes in acting and voice, and she's a vocal animal rights activist. McKey also has her own production company, Lonette Productions, Ltd. Which writes, develops and produces feature films as well as documentaries, music, and television shows.
When asked about her legacy and how she'd like people to remember her, McKey said:
"You know, you can teach people to dance, you can teach them to act, you can teach them many extraordinary things. What you cannot teach anyone is creativity. You can either create a thing or you can not. You can either write a song, write a movie, write an article or you can't. It can't be bought. So I am most proud of that ability, to be able to compose or to be able to write a screenplay."