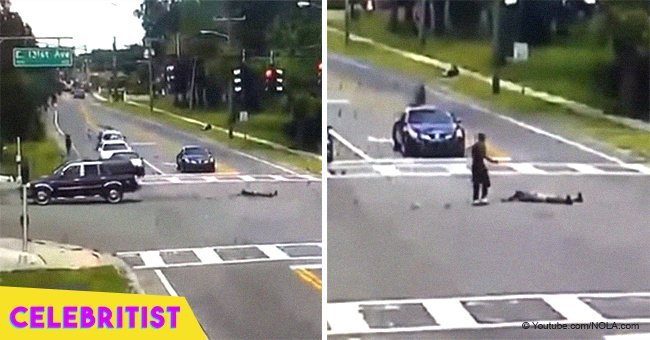 Viral video shows woman falling dangerously from SUV in the middle of traffic

A surveillance video showing an unconscious woman falling off a moving vehicle has gone viral. Upon searching for the woman, police now reveal what actually happened to her.
A suspicious surveillance video taken at an intersection near the University of South Florida in Tampa saw a woman accidentally falling off of a moving SUV. As she falls and appears unconscious, the vehicle stops and a driver steps out to retrieve her. He carries her back into the car and drives away.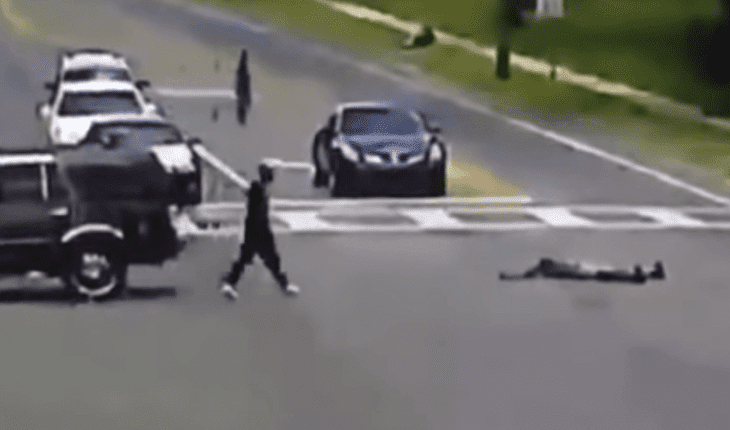 Source: Hillsboroough Couty Sherrif's Office Via CNN
Curious about the incident, police from the Hillsborough County Sheriff's Office who saw the video the following day shared it online hoping to locate the woman and find answers. They eventually did find her and discovered the woman, identified as Jaiya Lee was 21 years old and was in the car with her boyfriend, Marquis Mills, his sister, and the sister's one-year-old son. They had just left a nearby Walmart when she suffered a road rash. She told authorities she was leaning against a previously damaged car door when she fell out. It was her boyfriend who stepped out of the vehicle and carried her back into the car.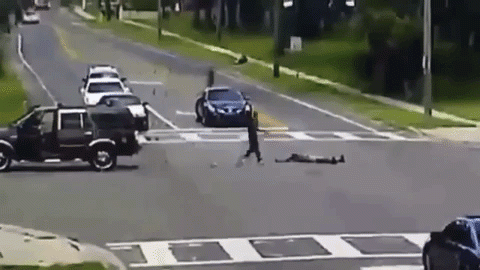 Source: Hillsboroough Couty Sherrif's Office Via CNN
The woman did not seek medical attention which was why investigators who canvassed nearby hospitals looking for her didn't find her there. They eventually spotted the SUV a few miles away at a Texaco station on the day they viewed the video. Two people inside the vehicle were interviewed shortly.
With Lee safe, the case was categorized as an accidental injury with no charges expected to be made.
Last month, a similar incident occurred though it didn't end as well as Lee's. A woman also fell from a moving vehicle on Capitol Boulevard in Raleigh, North Carolina. Unlike Lee, she was left there alone and was discovered in the early hours of the morning. She was immediately rushed to the hospital and was booked under critical condition. According to the police investigation, the woman fell in the roadway after an aggravated assault. The driver abandoned her and the vehicle and fled the scene on foot. It was unclear if the driver pushed the woman off the car but further investigation was still underway.
Please fill in your e-mail so we can share with you our top stories!