Mom hears noises coming from the fridge and finds her son inside, then realizes he's not alone
Do you have children and the house is silent? If they are not sleeping, we should worry, because something suspicious is happening.
This hilarious video shared on Youtube shows the moment a mother noticed the home very calm and like a good mom, decided to inspect to see what happened. During her patrol, she noticed the door of the refrigerator ajar and heard some strange noises inside.
Then she watched as a small hand slipped into a bowl to take out a piece of cold chicken, and noticed that her child was in there, picking up some food.
Then, determined to record what was happening, she searched for her phone and started recording a video in the stealthiest way possible. Inside the refrigerator, her son's tiny hand was still in his job of procuring his owner a secret sandwich.
However, something else moved inside the refrigerator; a dark and hairy creature with big ears. Definitely, the little robber was not alone, because he had allied with the house pet to share together the icy, but tasty loot.
Read more on our Twitter account @amomama_usa
The video that constitutes the proof of the crime was uploaded to YouTube, where very soon it went viral. This case resembles that of a little boy who used his fairy friend as a ladder to steal food from the fridge.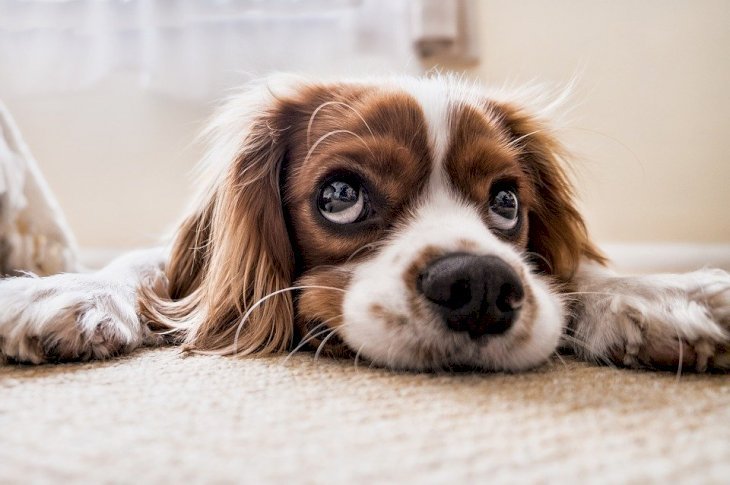 A two-year-old named Maverick, after realizing that he is too short to reach the door handles, climbs up on his adorable basset hound. Leroy the dog seems to be happy to oblige and finds stable ground as Maverick steps on his back.
Baby Maverick enjoyed the view and the cool air coming from the fridge, but Leroy has something else on his mind. Just when Maverick rests his elbows on one of the trays of the fridge, the dog plainly starts walking away from under him.
Maverick saves himself from a fall and tries to land on the floor as softly and slowly as he can. The hilarious ending certainly seems to have amused the mother capturing her little son's adventure.