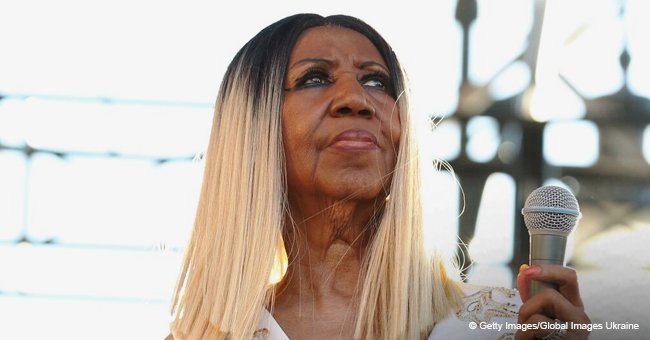 Aretha Franklin's lawyer reveals why singer left no will for her reported $80 million estate

Don Wilson, the lawyer of the Queen of Soul Aretha Franklin, revealed why the singer passed away without a will or trust to her $80 million estates.
The man revealed that he had been trying to convince Franklin to draw up a will and trust for a long time given the fact that they both knew about her terminal illness. However, she never "got around to" it.
Wilson pointed out that Franklin never told him that she didn't want to make a will as she understood the need. Without that document, her four sons – Clarence, Edward, Kecalf, and Ted White Jr. – are expected to divide her estate up equally among them.
Unfortunately, the process could take years even if there is no conflict between the family members.
As ET Online revealed, Franklin owned most of her songs. However, the money from royalties and some of her tracks must go to other writers and performers she collaborated while being alive.
HER ASSETS
Among the singer's more tangible assets, there are many pieces of properties in Detroit that are worth at least $2 million, revealed the Associated Press. Due to the market value, those assets could be worth twice as much as that.
Once they establish the worth, the IRS will take any back taxes Franklin might have owed, and they will tax her estate at 40 percent for any assets beyond $11.2 million.
THE QUEEN OF SOUL'S DEATH
Franklin lost the battle to pancreatic cancer on August 16. Her body could be viewed at the New Bethel Baptist Church in the days leading up to her funeral service. Several celebrities and famous people took their time to pay their tribute to Franklin.
A DISRESPECTFUL TRIBUTE
One of them was Rev. Jasper Williams Jr. of Salem Bible Church in Atlanta. Franklin's family considered that the eulogy the man delivered was "offensive and distasteful" as he didn't praise the singer properly.
Among the things Williams said, he seemed to decry the Black Lives Matter movement, as well as criticize black-on-black crime asserting that single mothers were incapable of raising sons by themselves.
Please fill in your e-mail so we can share with you our top stories!