Harvard employee harasses family playing with chalk in viral video because her kids can't nap
A woman labeled as #NaptimeNancy was the subject of a complaint that went viral after she threatened to call the cops on her neighbor she claimed was disrupting her children's naptime. 
Alyson Laliberte was playing with her biracial daughter outside her home when her neighbor, Harvard employee Theresa Lund, approached her and asked them to leave. Lund claimed her children were finding it difficult to fall into their nap with the noise Laliberte and her child was producing. Laliberte and her daughter were simply drawing with chalk and didn't believe they were noisy.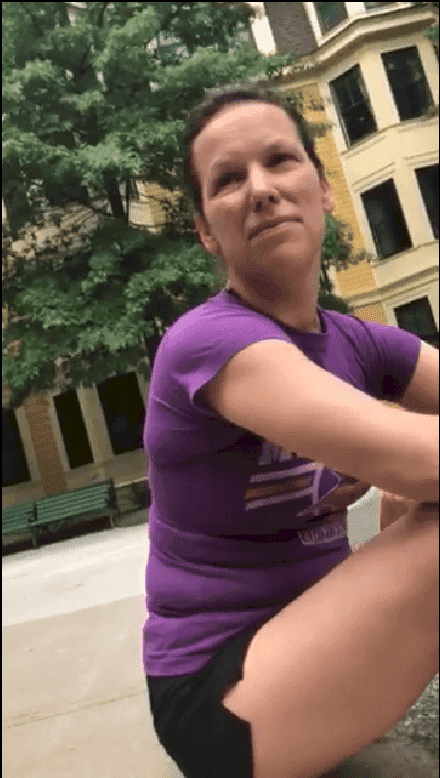 As Lund followed Laliberte around and harassed her by trying to get her name and address so she can alert the police, Laliberte videotaped her and later shared it on Facebook. She accompanied the video with her account of what happened and this immediately went viral.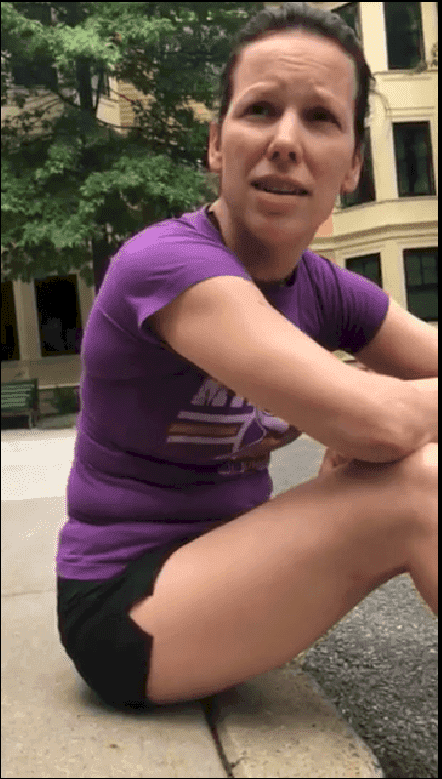 "Y'all here is another Permit Patty trying to kick me off my own property because she's having a hard time getting her kids to take a nap at 3:30 in the afternoon on a Saturday,"Laliberte began in her caption for the July 14 post. 
"I'm outside enjoying the afternoon with my daughter when this woman came downstairs and asked me if I would move so her kids can nap. Mind you it's midday and we weren't even being loud at all drawing with chalk. She followed me around and harassed me trying to get my information and apartment number as if she had a right to know. When I wouldn't tell her she proceeded to ask me if I lived in the 'affordable apartments' of the building for Cambridge residents or if I lived in one of the Harvard owned apartments (which is all the same building anyways)."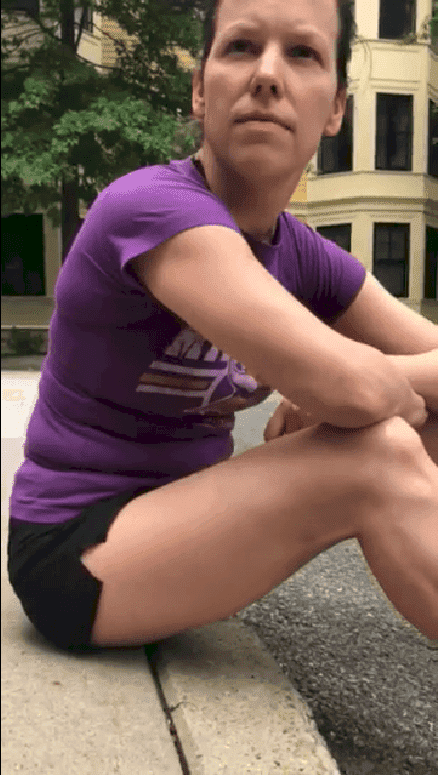 Lund, a Harvard research head later apologized for the incident on Facebook saying she was "terribly sorry" and admitting what she said was "inappropriate and wrong."
"I should not have addressed her daughter and there was no reason for me to ask what type of unit she lives in. I am accountable for my actions and ask for their forgiveness for a moment in which I fell far short of my values and what I expect of myself. I love our community and am committed [sic] engaging in dialogue and action about how to make it more welcoming and pleasant for us to live in together."
Here's what actually happened according to Laliberte and the video she took.
The phrase #NaptimeNancy was coined for Lund after the incident. It's a spinoff from #PermitPatty, another phrase used to refer to a woman who reported a child to the police for selling water outside her home. Alison Ettel, the woman who reported the child earned criticism for calling the cops on the 8-year-old, Jordan Austin, who sold water without an official license. Ettel defended her actions saying she complained not due to any racial issues but because the girl was being too noisy and causing her stress. She later regretted her actions and revealed she only faked the police call while admitting her mistake. 
So my little cousin was selling water and didn't have a permit so this lady decided to call the cops on an 8 year old. #PermitPatty pic.twitter.com/SiL61pnAgl

— 🦂 (@_ethiopiangold) June 23, 2018