Little girl steals the show dancing like no one is watching in adorable video
One little girl became a viral sensation after the video of her dancing her heart out made its way to the internet. The adorable tap dancer ditched choreographed steps to have fun her way and ended up stealing the show.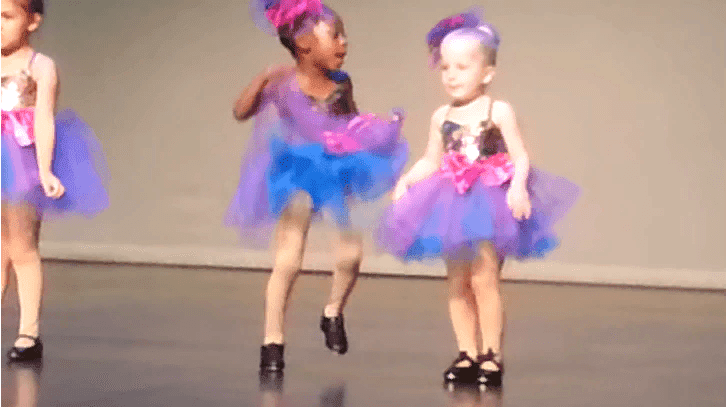 There's nothing like absolute freedom, and this little girl left the internet green with envy at her complete lack of inhibitions. In a line of dancers performing choreographed steps to the tune of 'Broadway Baby'" she decided to go with her heart.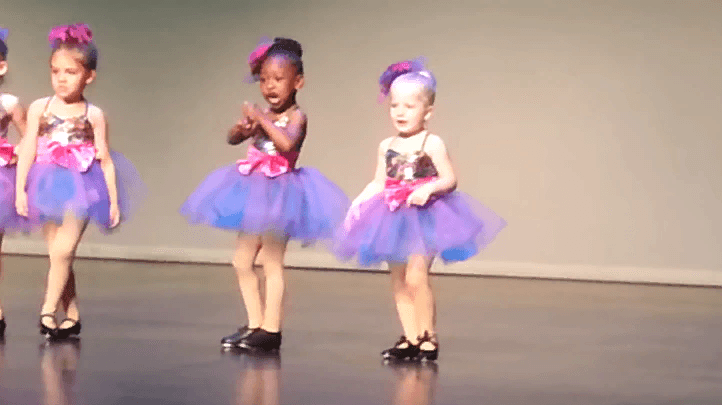 The clip showed her dancing out of tune with the others and not seeming to mind. At one point, she turned to the dancer by her side with a comical face as though urging her to come along. The other dancers go on with the rehearsed moves as our internet star remains in a world of her own.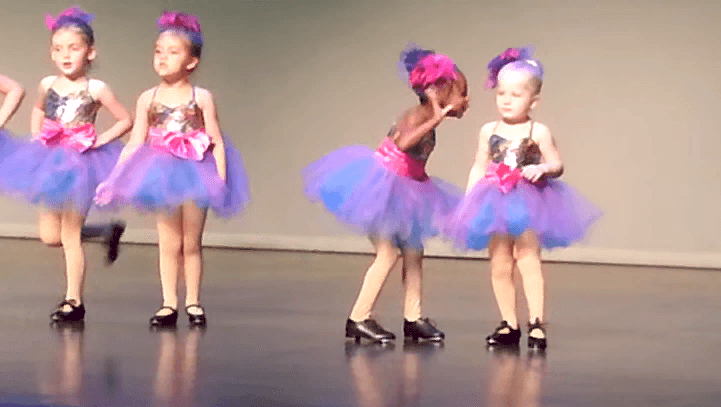 Compared to the others, this girl bursting a lot more active steps yet never misses a beat. Even her facial expressions and hand gestures told a different story from the rest.
The Dance Factory preschool tap was meant to be a dance show, but judging from the laughter in the audience, it could as well be comedy night. The video quickly went viral with over with millions of views and comments.
People admired the lively toddler for her boldness despite standing before a packed audience. Others also hailed her performance as a vital life lesson: that we all learn to let our hair down and be who we want to be.
ANOTHER CHILD STEALING THE SHOW
This cute tap dancer is not the first child to steal the show by throwing caution to the winds in dancing. In a video shared by Michael Johnson on YouTube, a wobbly infant is seen swaying to the music on a ballroom stage.
Her dance consists more of stomps and vigorous head nods but she keeps at it. Not even the skilled adult dancers twirling around her are enough to intimidate the star.
At one point, her mother tried to get her off the stage but she dodged the adult and went right back to dancing. Then at the end, our little star gives herself a round of applause.
Talk about creating your own happiness!