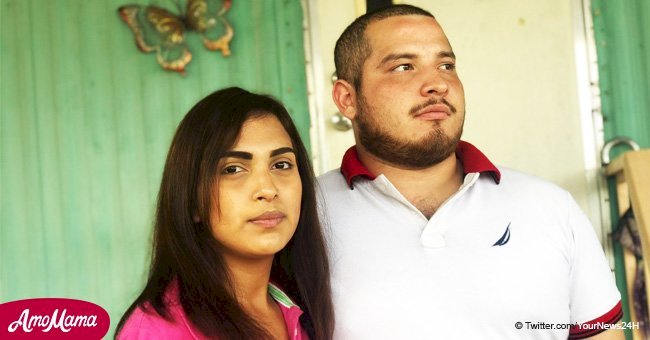 Victim of border patrol serial killer described her own death weeks before it happened
Melissa Ramirez, one of the victims of a border patrol serial killer, had a premonition that she would be killed, which she shared with her mother and her sister-in-law, two weeks before she died.
Ramirez allegedly told her two relatives that she would be killed within a month caused by a gunshot aimed at her head.
The victim was drinking liquor when she told her mother, Cristina Benavides, and her sister-in-law, Graciela Perez, about her bad omen.
They were inside Benavides's trailer home at the time.
Follow us on Twitter at AmoMama USA for more details and updates.
Recalling their shared conversation, Benavides said, "I told her, 'Be quiet, don't say things like that.' She said, 'I'm telling you this because, in less than a month, you won't see me anymore.'"
Ramirez then pointed two fingers on her temple and said to her mother, "This is how they'll kill me," she told her mom.
A disturbed Benavides captured the entire conversation with her phone, and she later handed the footage to the investigators to serve as evidence.
29-year-old Ramirez was one of the four victims shot dead by U.S. Border Patrol agent Juan David Ortiz.
The 35-year-old serial killer murdered Ramirez on September 3, 2018, as revealed by USA Today.
The killings occurred between September 3 and September 15. All victims were shot dead on the head, and their bodies were dumped in rural places in Laredo, Mexico.
The other victims were 42-year-old Claudine Anne Luera and 28-year-old Humberto Ortiz. Authorities are still identifying the fourth victim.
Ortiz was interviewed by investigators, and he reportedly pointed out his "dislike" of the sex trade, and he allegedly wanted to "eradicate all the prostitutes."
For more than ten years, Ramirez had been out on the streets as a prostitute. She was said to have used the money she made to buy illegal substances.
Right now, investigations are still on-going. For Benavides, she expressed her hopes that the media and authorities would stop emphasizing that the victims were prostitutes. She said it would be better to emphasize the good things they had done when they were still alive.
An emotional Benavides said, "They left behind children and families. Even though they were on the streets, we still loved them."
Ramirez had two children, a seven-year-old daughter named Cristina and a three-year-old son named Alan.
As for Ortiz, who is a 10-year veteran of U.S. Customs and Border Protection, he reportedly confessed to all the killings right after he was arrested.
Police said he made a "voluntary verbal confession," according to BBC.
Please fill in your e-mail so we can share with you our top stories!