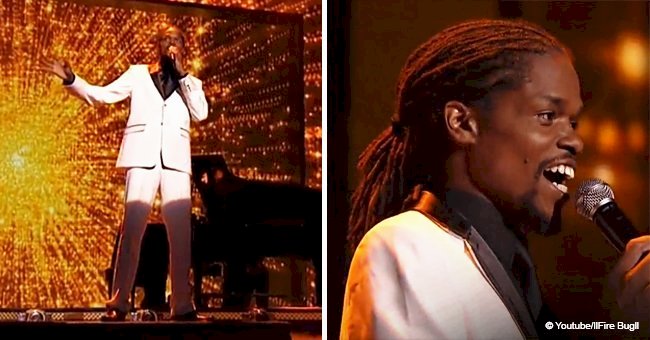 This man's thrilling rendition of Frank Sinatra's 'My Way' stunned the audience in viral video

Landau Eugene Murphy Jr. thrilled the audience and judges of "America's Got Talent" with his rendition of Frank Sinatra's "My Way." Murphy ended up winning that year's edition of AGT and his classic tale of "Rags to Riches" is enough to melt the hardest of hearts.
In a YouTube clip of the AGT 2011 finals, Murphy appeared in a pristine white suit and his signature dreadlocks. Footage played before his performance showed a recap of the contestant's journey up till that moment.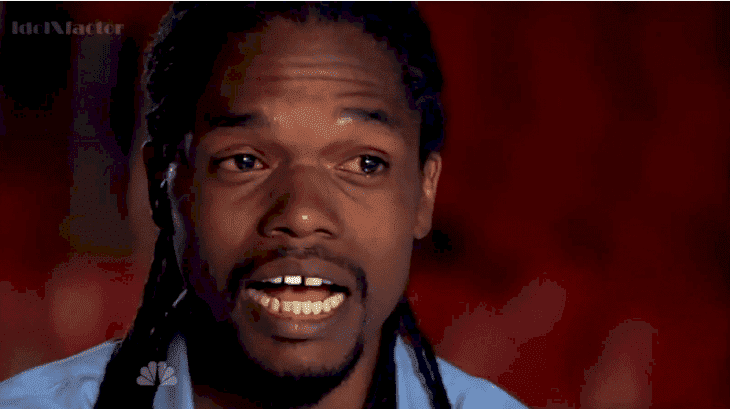 YouTube/IIFire BugII
A ROUGH ROAD TO FAME
An average man from Logan County, West Virginia, Murphy knows what it feels like to be deprived and out in the cold. At 19, he was homeless but revealed that singing gave him hope. He picked himself up and eventually started a family, washing cars to support them.
Murphy's performance in the finals was as stirring as every previous one as he belted out the lyrics to Sinatra's famous classic. Supported by a live band, Murphy wowed the audience and judges who gave him a standing ovation at the end.
A MILLION-DOLLAR PERFORMANCE
Piers Morgan was first with his critique of the rendition:
"You sang that absolutely from your heart. …That was a million-dollar performance tonight."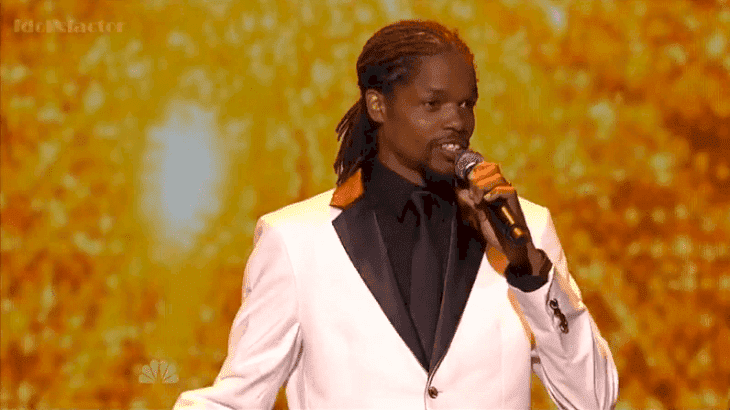 YouTube/IIFire BugII
Sharon Osbourne couldn't have agreed more. "You gave me goosebumps," she said. "It was perfectly sang."
Howie Mandel also impressed with Murphy's act,
"I gotta say, there is a real good chance that you just sealed the deal."
Murphy went on to win the 2011 edition of "America's Got Talent" in a landslide victory on September 14. By November, he released his debut album produced by Grammy Award-winning producer Steve Tyrell. Murphy followed with a second album in 2013, and a third in 2016.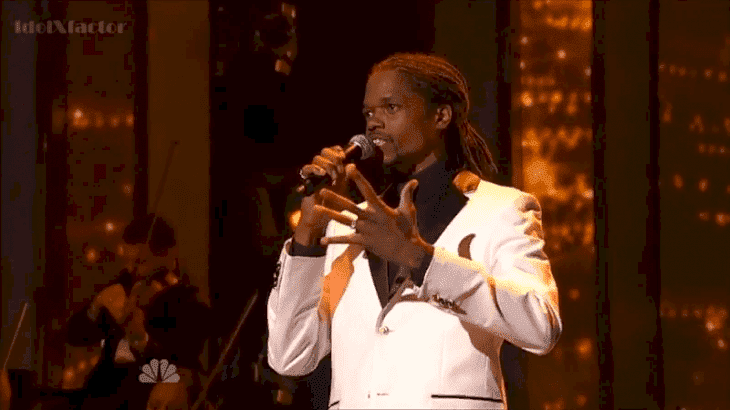 YouTube/IIFire BugII
Despite multiple accolades from his victory- such as receiving "The Distinguished West Virginian" award and having a street named after him- Murphy remained humble. He refused to move closer to entertainment industry hubs like Los Angeles or New York because according to him:
"West Virginia will always be my home, and home and family are the most important thing in the world to me. I can always fly out to LA or New York for work, but being here in West Virginia helps keep me humble and grounded."
BAD NEWS FOR AMERICA'S BELOVED
More recently, in 2017, the fan favorite got a bad rap after news broke of his arrest for alleged domestic violence. Murphy, however, denied the allegations, insisting that it was a case of self-defense.
"I was raised to respect women, and if not provoked and feeling I was in danger, I would never have defended myself in this manner. I am very sorry for the way the domestic incident was handled," he said.
Please fill in your e-mail so we can share with you our top stories!