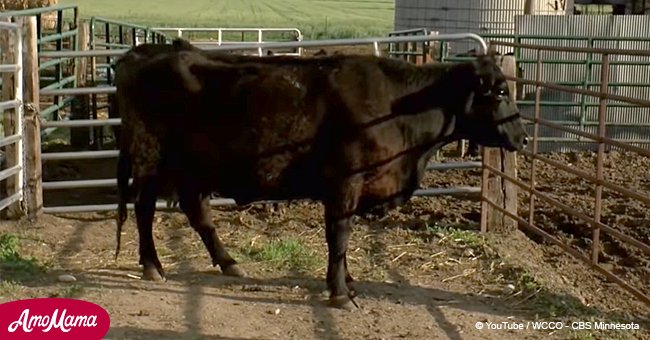 Farmers thought their cow was pregnant with one calf, but her brood turned out much bigger

Deb and Chuck Beldo, a Minnesota farming couple, weren't expecting more than one calf when their cow started labor.
On May 24, Deb and Chuck's cow gave birth to quadruplet calves on their beef cattle farm near Sebeka, a city in Wadena County, Minnesota, United States, as reported by Duluth News Tribune.
In the Facebook post, the couple can be seen bottle-feeding the calves - two females and two males. Follow us on our Twitter account, @amomama_usa, to learn more and scroll down to watch this historic birth in the video below.
Even though the calves are all tiny, they appear to be healthy.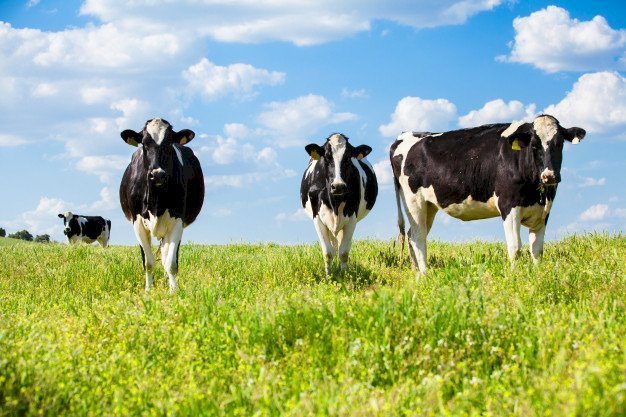 Source: Freepik
As the calves nuzzled into a makeshift shelter on the farmyard, Chuck cracked a joke saying:
"We are looking for volunteers for that midnight feeding."
For the Beldo family, that day was a "day of birth" for many reasons.
Deb and Chuck had been out visiting their new granddaughter who was born that day. When they returned to their farm, they noticed one of their cows giving birth.
The pair thought twins at first, and then they saw a third and a fourth calf. They were left speechless.
Having quadruplets is rare for cows. According to a veterinary textbook, the odds of all four calves being born alive are 1 in 11.2 million.
Chuck explained that the calf usually weighs 50 to 70 pounds. The quad calves, however, were each only about 20 to 25 pounds.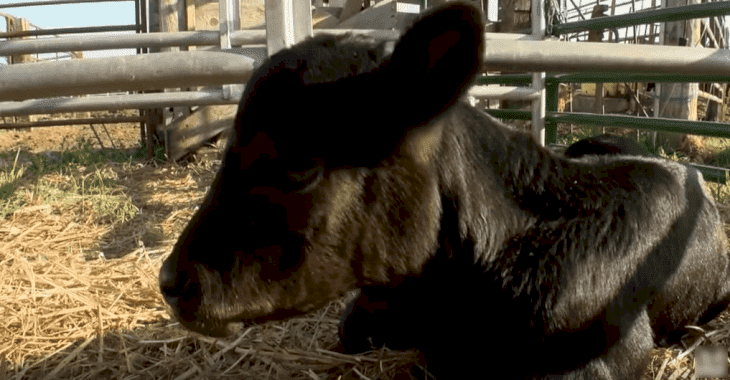 Source: YouTube/WCCO - CBS Minnesota
The calves weren't able to feed correctly due to their small size, so the couple decided to separate them from their mother.
Luckily, Deb and Chuck were able to secure an after-birth maternal milk product called colostrum from their neighbors.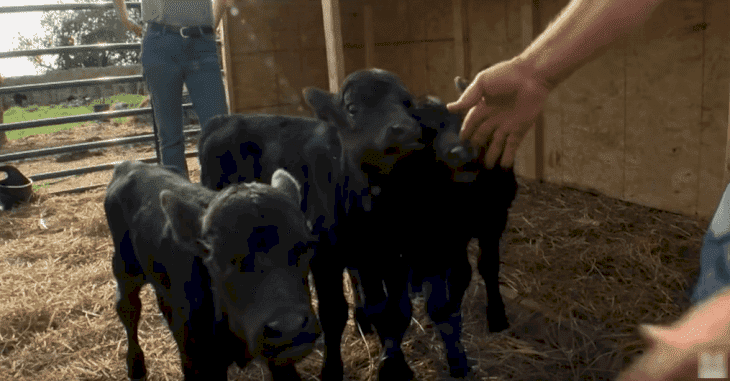 Source: YouTube/WCCO - CBS Minnesota
Deb said, "That was a big part of their survival."
Every four hours, they fed the calves milk replacer.
"They're just like any other baby. They get fed, they're tired, and they lay down," Deb continued.
In 1882, the Beldos first took over the farmland. Generation of the Beldo family tended to the land, according to Faith Tap.
With decades of farming in their blood, Deb and Chuck agreed to carry on the family tradition.
Please fill in your e-mail so we can share with you our top stories!