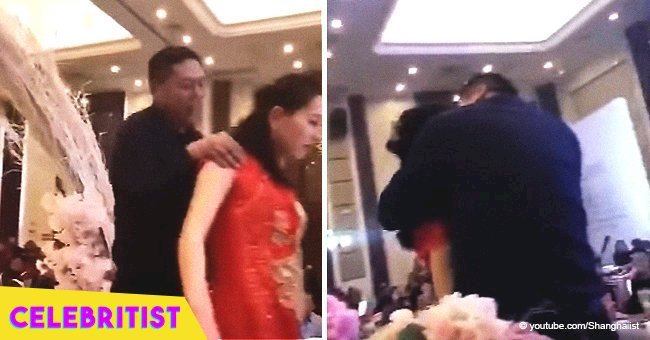 Father-in-law grabs bride near the altar and destroys her wedding
A wedding ceremony in Yancheng, China ended up in the worst possible way when the father-in-law of the bride gave her a very inappropriate kiss.
In the video that became viral in no time, the bride, whose name was not disclosed, appeared wearing a beautiful sleeveless red and golden dress while her father-in-law was by her side wearing a dark blue ensemble.
From the moment the footage began, it was evident that the lady was uncomfortable. The man placed his arm around her and was trying to talk to her even when she was trying to escape gently.
Since he was not ready to give up and wanted all the attention, the man grabbed and made her kiss him in the middle of the guests.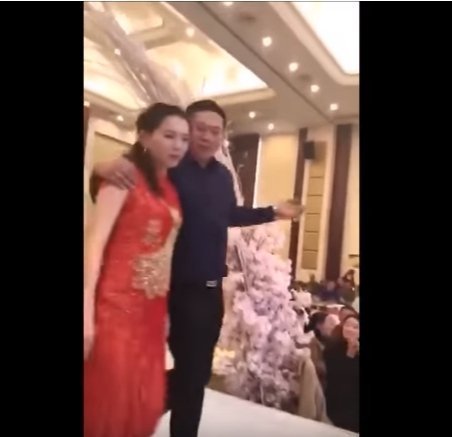 Source: YouTube/Shangaiist
A BAD DECISION
While the DJ was not visible during the clip, he could be heard in the background shouting clearly surprised while the poor bride was trying to break free from her father-in-law's grasp.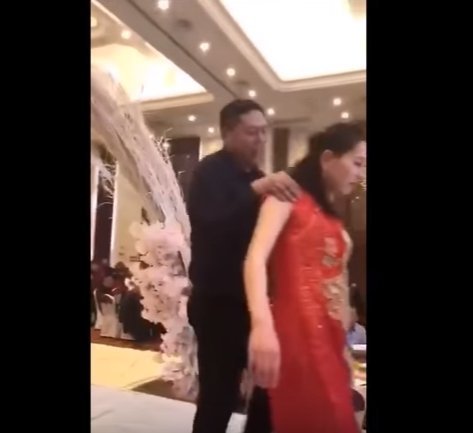 Source: YouTube/Shangaiist
When the guests noticed it, everybody started whistling and yelling at the man as a way to make him stop, but nothing seemed to work. The first part of the video ended, and the second section showed that a group of people was leaving the place and that a person quickly ran as if he was chasing somebody.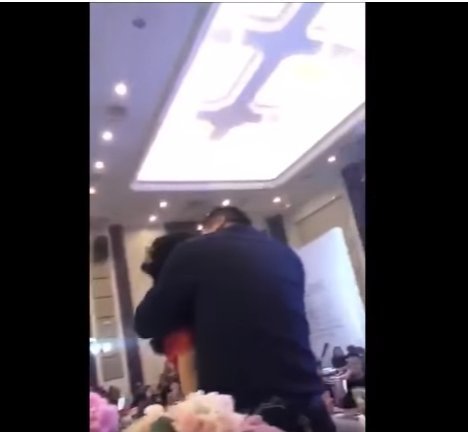 Source: YouTube/Shangaiist
THE RUMORS
When the video became viral, people started creating rumors about the families entering into a fight, about the groom and his father having an argument that turned violent, and so on.
THE STATEMENT
A couple of days after that, both families decided to release a statement asking for privacy and revealing that the father-in-law had too many drinks and that he deeply regretted his actions.
ANOTHER RUINED WEDDING
An unidentified woman from Virginia took to Reddit to share the worst thing she has experienced in her entire life. Her wedding was canceled due to a negligent action of her mother-in-law.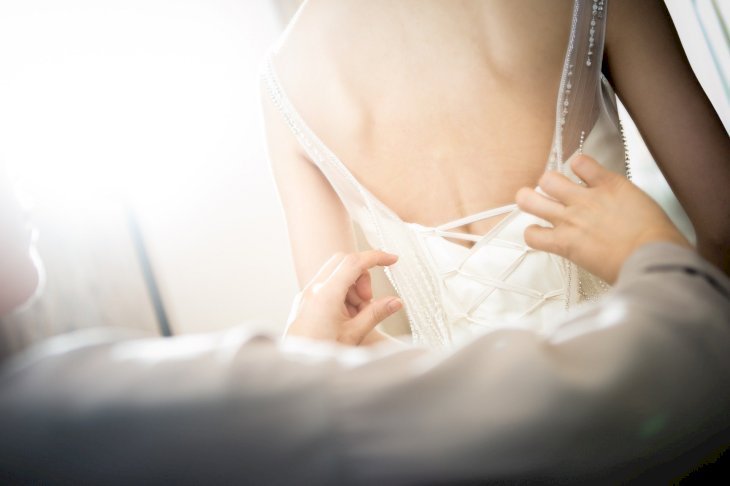 Source: Freepik
In the story, she revealed that her mother-in-law was one of those infamous people who always had something to say about everything and that, shortly before the ceremony, the woman decided to try the bride's dress.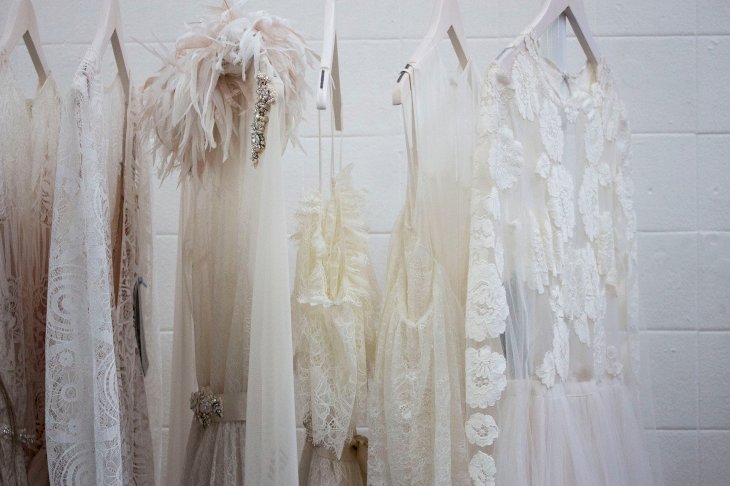 Source: Freepik
With no underwear, the mother-in-law put the $16,000 gown on and, while trying to take it off, she ripped all the sheer material at the back, broke the zip, and left a dirty footprint on the train.
The bride immediately told her fiancé that his mother couldn't attend the wedding, but since the man didn't accept it, the wedding was ultimately called off.
Please fill in your e-mail so we can share with you our top stories!