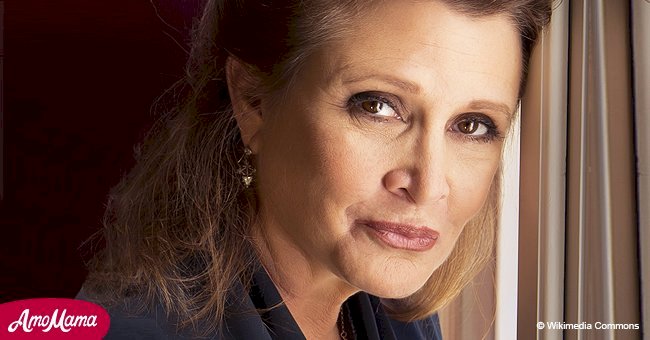 What you may not have known about Carrie Fisher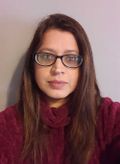 "Star Wars" will never forget the late Carrie Fisher, iconic sci-fi princess, but she played many other roles before she passed away that were not Leia, some behind the screens and in real life.
When Fisher died of a heart attack on December 27, 2016, she had been busy on one of her final films, "Star Wars: The Last Jedi," and producers intend on using unseen footage from that movie and "The Force Awakens" to make "Star Wars: Episode IX."
Daughter of the extremely talented actress Debbie Reynolds and singer Eddie Fisher, she left behind a rock solid legacy of her own. She had been a complex creature by all accounts, and yet very much loved by everyone, especially her mother.
HER NICKNAME FOR DEBBIE
In the HBO documentary "Bright Lights: Starring Carrie Fisher and Debbie Reynolds," Carrie Fisher referred to Debbie Reynolds as her "Tsu-mommy."
To Fisher, Reynolds was part tsunami part mother, but not in a bad way. Her mother allowed nothing to get in her way and had the kind of tenacity Carrie respected.
CARY GRANT HELPED HER
Carrie began suffering from bipolar disorder at the age of 13. Undiagnosed, she turned to substance abuse and began self-medicating with LSD.
Cary Grant, a friend of Debbie and Eddie Fisher, was asked to speak with her about the dangers of the drug as he experienced it, he had a doctor's prescription for it. She kicked the habit with his help.
BEST FRIENDS FOREVER
Before Fisher was diagnosed as bipolar and suffered from substance abuse and addictions, the relationship between mother and daughter grew strained.
She and her mom finally reconnected after the ordeal, even living next door to each other on a compound in Los Angeles, and considered themselves best friends.
LANDING LEIA
The part of Leia could have gone to any one of several major stars. Sigourney Weaver, Farrah Fawcett, and Meryl Streep all auditioned for the role.
LEIA'S COSTUME
Fisher disliked Leia's iconic hairstyle but said nothing for fear of being fired. She was also displeased about not being able to wear a bra under her white gown and uncomfortable about being put into a metal bikini.
STAR WARS
In the documentary, Carrie's brother Todd revealed that his sister thought the movie was too "cheesy" and "B" grade. She worried it would be a flop.
GOING TO THE FAT FARM
Carrie claimed that the director sent her to a fat farm to lose some extra pounds before starting the journey to filming "Star Wars."
HARRISON FORD AFFAIR
Fisher became involved with the married actor Harrison Ford when she was 19 and he was 33. She claimed in her memoir "The Princess Diaries" to have forgotten all about their relationship until she re-read her old journals.
DAN AKROYD SAVED HER LIFE
They began dating but never married, remaining friends until the end. Dan once saved her life by performing the Heimlich maneuver when she choked on a brussels sprout – and he immediately proposed.
FEUD WITH WILLIAM SHATNER
The tension between Star Trek and Star Wars fans is legendary. But Shatner and Leia took the feud to the next level when he bashed the Star Wars franchise as being just a "derivative" of his TV series and she retorted that her Leia buns were superior to Spock's ears.
Carrie helped doctor scripts for some big blockbuster flicks like "Hook" and "Sister Act," and for the "Star Wars" prequel films. Another talent you may not have known she had.
Did you learn anything new about your favorite "Star Wars" character? May she rest in peace knowing she's surrounded by the love of her fans.
Please fill in your e-mail so we can share with you our top stories!