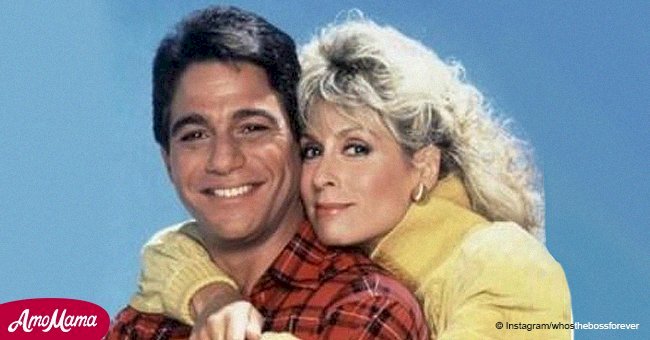 9 fun facts about the show 'Who's The Boss?'
Eighties kids will remember spending long hours using too much hairspray, blue eye-shadow, and engaging in pointless arguments about who the boss was in that iconic comedy "Who's The Boss?"
The story captured the hearts of millions of people worldwide with a storyline that seemed to turn sitcom norms on their heads.
In this adaptation, a sexy man is hired to run the household for a busy female advertising executive, and immediately everyone was smitten.
The housekeeper turned out to be the guy from "Taxi," another much-loved show, and the rest of the cast fell neatly into place to create the perfect household with a very unique dynamic.
9. CASTING ANGELA BOWER
Judith Light had been out of work for 8 months when she came to audition for the show. Her script instructions had her walk across the stage wearing just a robe.
Her sixth sense told her Tony Danza was staring at her butt, so she ignored the script, turned around and asked him, "What are you looking at?" making Danza laugh.
8. MONA AS ANGELA'S SISTER
The recurring character Mona was initially written in as Angela's free-spirited older sister – her complete opposite.
But finding the right actress for the role proved seemingly impossible. Changing Mona into the mother character brought them Katherine Helmond instead.
7. TONY DANZA GETS COMMUNITY SERVICE
Two days before the show's debut, Danza was sentenced to 250 hours of community service for fighting with a bouncer at a New York hotel.
His sentence would have included jail time but his lawyer argued that it would disrupt the show if he were incarcerated.
6. DADDY DANZA
Tony Danza took his character a little too seriously and was invested in the children on the show to an extent that he would post Alyssa Milano and Danny Pintauro's actual school report cards on the set.
5. ALYSSA MILANO'S SCHOOLING
Milano reportedly wanted to leave the show after the seventh season to concentrate on her schooling, but ABC managed to convince her not to.
The network moved the show to Saturday night instead, but the ratings plummeted and it was canceled after the eighth season.
4. SPINOFFS
Three spinoffs were made from this series with only one intending on using one of the show's original stars.
"Charmed Lives" lasted three episodes, and "Mona" was canned before it even took flight because producers were afraid it would affect the original series if the character had another commitment.
"Living Dolls" ran for 12 episodes and was where Halle Berry made her acting debut.
3. FRANK SINATRA
Danza asked Frank's daughter, Tina, for a special favor. Since his mother didn't believe he was a real star, he decided that introducing her to the singer would convince her of it.
Frank Sinatra made a guest appearance on the then very popular show as did Mike Tyson, Ray Charles, and a few other well-known celebrities.
2. MARRIAGE
The producers always intended for the pair to marry but changed their mind believing nobody would watch the show anymore if everyone's wish was granted.
1. WHO'S THE BOSS?
Milano was asked who the boss was, in a Reddit AMA, to which she replied:
Please fill in your e-mail so we can share with you our top stories!