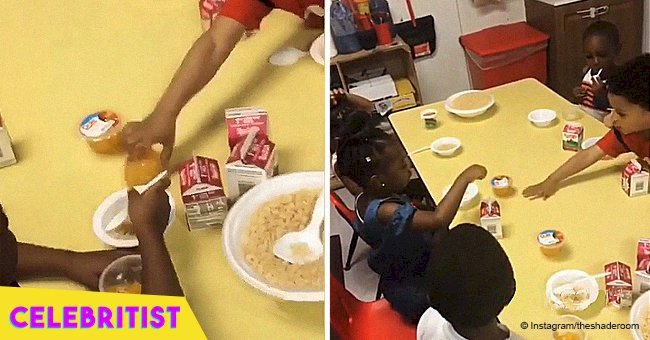 Video of little boy stealing another boy's fruit cup to give it to a girl goes viral

Chivalry is definitely not dead, and this statement has been proven by a young boy who won a little girl's heart with a fruit cup.
In a video shared by The Shade Room, a young boy pulls off his best Robin Hood impression. However, instead of taking from the rich and giving back to the poor, he takes one of the other pupil's extra fruit cups to give it to a girl who didn't have anything to eat.
Aside from just handing over the cup, he even tried to open the lid for the girl before giving it.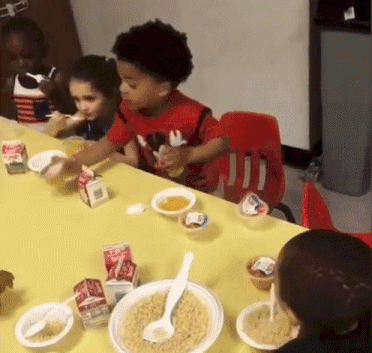 Source: Instagram / The Shade Room
People on the internet had mixed emotions when it came to the adorable moment, with some saying that the boy he took it from should have given permission first prior to the other boy just getting it.
Although they are clearly young and innocent, some people think of it as something that should not be tolerated given that they might grow up thinking that it's okay to steal from other people.
"@imstanningstan: This... isn't cute?? He stole a kids fruit cup. Tell him this is wrong."
"@isis.sade: they need to feed these kids better tbh"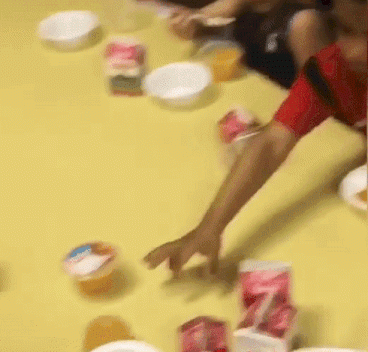 Source: Instagram / The Shade Room
However, there were many who were absolutely impressed, even suggesting that other boys should look up to what he did.
"@carteriamcarter: Why this little dude look just like my son tho? I can't stop watching it"
"@diamondndabackpromo: Awwwww Yes to the Lil gentleman"
In the end, what was meant to be an innocent and sweet gesture, ended up sparking a debate as to whether or not that was actually a good thing to do. However, one thing is for sure: while the little boy's actions were questionable, his motives were definitely pure and his intentions were good.
Children are always so innocent and adorable, and sometimes they don't realize that to adults, their actions might be misinterpreted. However, because they are young, they more often than not get a free pass.
Please fill in your e-mail so we can share with you our top stories!