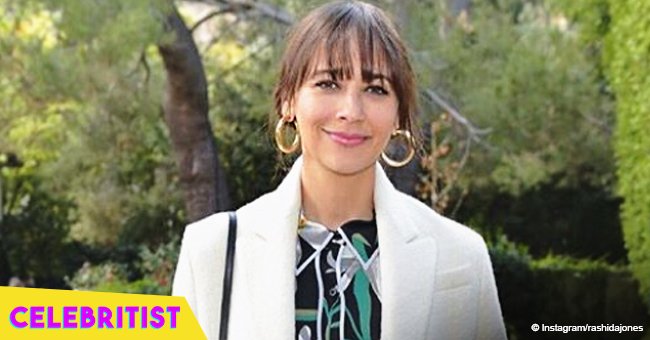 Rashida Jones reportedly gave birth to a son in secret last August

It's been quite a while since Rashida Jones was seen under the spotlight, so it comes with no surprise that the actress has reportedly given birth to her first child back in August.
The "Angie Tribeca" actress has reportedly given birth to a baby boy last August 22 in Los Angeles. The information was discovered by E! News, who also got a first-hand look at the baby's name. She welcomed Isaiah Jones Koenig into her life.
Isaiah is Rashida's first child with her longtime boyfriend, musician Ezra Koenig. However, some are questioning as to whether or not this is actually true given the couple's secrecy.
Although they've been going out for quite some time, both Rashida and Ezra only confirmed the long-standing rumors of their relationship during the Sundance Film Festival that happened in January 2017, which they attended side-by-side.
Back in 2014, the 42-year-old actress felt all the pressures of not being married and having children. During an interview with The Guardian, she said:
"I'm happy, but the fact that I'm not married and don't have kids—it's taken me a long time to get to a place where I actually am okay with that, where I actually don't feel like I'm some sort of loser."
Now that she's a mother, she won't have to worry about looking like a "loser", because she was never one, to begin with. While it's unclear whether or not she and her husband is actually secretly married, their stable relationship is more than enough and would suffice as they raise little Isaiah together.
Please fill in your e-mail so we can share with you our top stories!