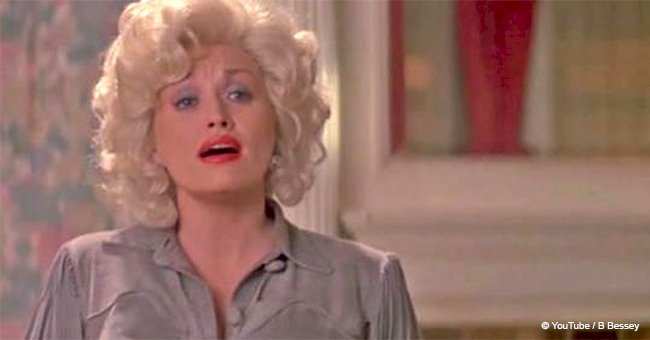 Dolly Parton performs charming version of 'I Will Always Love You' in iconic scene
If you were old enough in 1974, you probably remember the classic film "The Best Little Whorehouse in Texas." The movie with the controversial title had one iconic scene.
Towards the end of it, Dolly Parton sang her legendary song "I Will Always Love You" to the late Burt Reynolds. The country version of the song still moves viewers today.
In 1972, Dolly Parton wrote the song "I Will Always Love You." She wrote it as a farewell to her former collaborator Porter Wagoner.
Two years later, she reworked the song for the film "The Best Little Whorehouse in Texas." In the musical comedy, which is based on a true story, the town sheriff Ed Earl (Burt Reynolds) and brothel owner Miss Mona (Parton) fall in love.
For more on this story go to our Twitter account @amomama_usa. Their relationship is quite controversial as the fall on the opposite ends of the law.
The brothel is eventually shut down after a long battle. Miss Mona and her girls are forced to move out and find their fortune elsewhere.
However, before Mona could leave, Earl comes by to try and stop her by professing his love and proposing marriage. Despite this, Mona decides to leave and not put his career in jeopardy.
She says before singing the iconic song:
"Oh, Ed Earl I've loved you since I was 16 years old. And as much as I'd love for it to work, I know deep down in my heart it ain't ever going to be."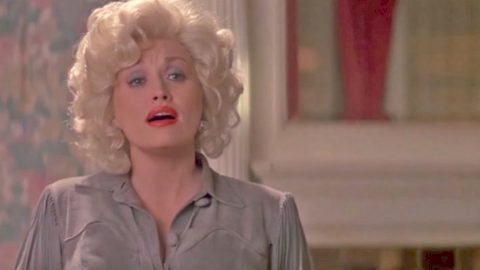 Source: Country Rebel.com
By the conclusion of her soulful rendition, she explains her decision and tells him she's leaving so that he could have a successful life. Earl wants to hear nothing of it and declares his love for her before going outside in a huff.
Outside he's seen unpacking her bags as he refuses to let her go and as they say, the rest is history. Most people would know the song from Whitney Houston's remake.
Parton confessed in 2011 that she nearly crashed her car when she heard Houston's rendition. The late singer's version made the song go to the top of Billboard's Hot 100 chart.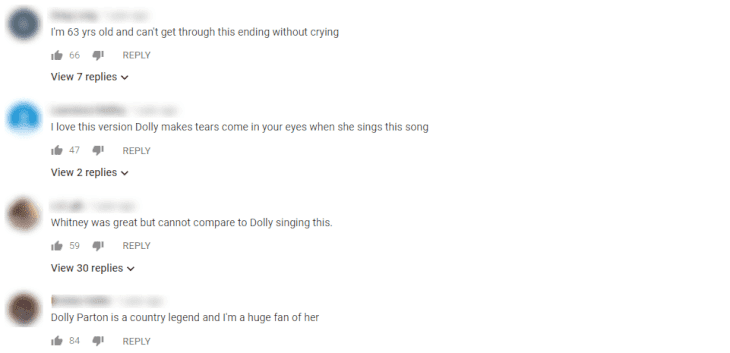 Source: YouTube/B Bessey
It remained at the top for 14 weeks straight and to this day, it is one of the best-selling singles of all time. "I Will Always Love You" also featured in a Houston and Kevin Costner iconic movie named "The Bodyguard."
Please fill in your e-mail so we can share with you our top stories!