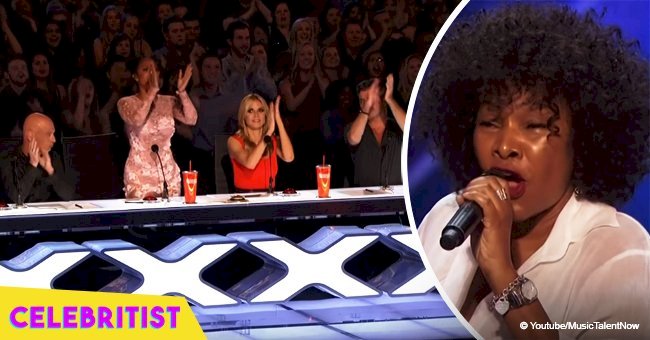 Woman, 62, was stopped by Simon Cowell but wowed the audience with her 2nd song in viral video
Ronee Martin, 62, went to "America's Got Talent' to show her impressive singing skills. Unfortunately, Simon Cowell asked her to stop singing during her first attempt.
The lady got on stage and introduced herself. When the audience felt somehow surprised over her age, Cowell said that her age didn't matter as the important thing was her talent.
Martin stood in the middle of the stage to sing Bonnie Raitt's "I Can't Make You Love Me." Even though her singing skills were evident, something was missing, and the judges' expressions set that clear.
After hearing her for a while, Cowell stopped her presentation and said that he considered that song was not the right for her, what worried the singer and the audience.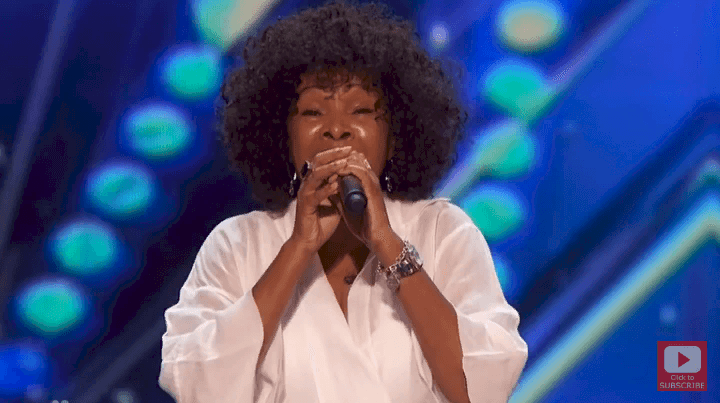 Source: YouTube/MusicTalentNow
CHOOSING ANOTHER SONG
Cowell, known for his tough critic style, asked her if she had something different prepared, so Martin revealed that she could sing Aretha Franklin's "Natural Woman."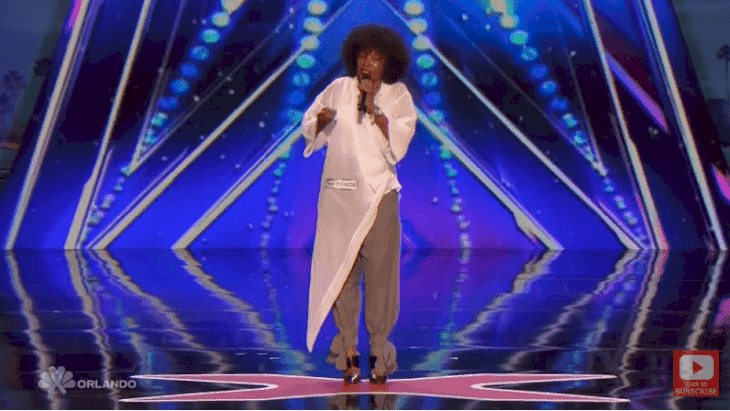 Source: YouTube/MusicTalentNow
LISTENING TO A STAR
The difference was clear. One line into the song and the audience burst out in cheers with a standing ovation. Her impressive vocals, combined with a 'never-say-never' attitude made Martin one of the best contestants of the day.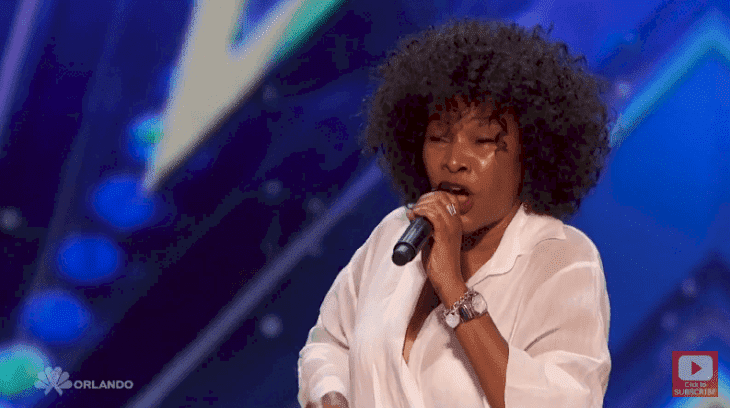 Source: YouTube/MusicTalentNow
All judges praised her performance and gave her four yeses, pointing out that Martin's presentation was unnatural, beautiful, and spectacular, and that she should be a star.
PRAISING HER VOICE
Cowell's words overwhelmed Martin with joy as he said that she had an amazing voice and a fantastic personality and that the goal of "America's Got Talent" was to give people like her the opportunity to display their skills.
GIVING ANOTHER SECOND CHANCE
Martin is not the only contestant of a competition led by Cowell who got a second chance. Georgia Burgess, one of the contestants of the "X Factor" was eliminated but requested one more try to prove why she should stay in the competition.
Cowell considered it was worth it, so he let her sing again. That decision was one of the best ones in this season of the "X Factor."
GETTING HER SEAT BACK
Once Burgess performed Robin S' "Show Me Love," everybody at the Wembley Stadium gave her a well-deserved ovation.
Cowell pointed out that her determination was admirable and gave her a seat. People reacted quickly to that decision.
While some said that Burgess didn't deserve that seat, others praised her for not leaving the show without fighting for it.
Please fill in your e-mail so we can share with you our top stories!