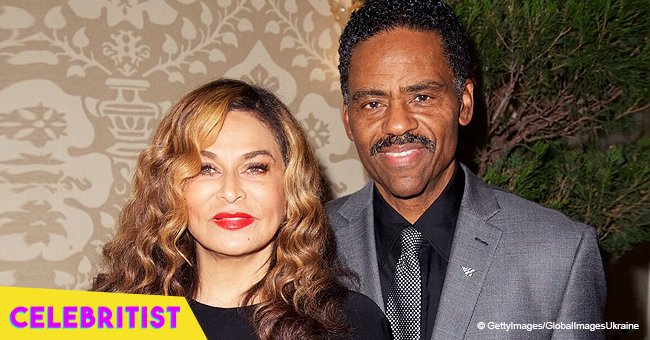 Richard Lawson reveals why he asked for Beyoncé & Solange's blessing before marrying their mom
A new interview of Richard Lawson and his wife Tina Knowles Lawson sheds light on the moments that led to their union three years ago. Richard reveals he asked for his future stepdaughters' blessing before marrying TIna.
Richard Lawson has been married to Beyonce and Solange Knowles' mother, Tina Lawson for three years now but it was only recently when he revealed the events that led them there. In particular, he said he asked for Tina's daughters' blessing before taking the leap.
During the mid-season premiere of OWN's "Black Love," Richard opened up about how the 68-year-old Poltergeist actor proposed to his 61-year-old wife and what drove him to do so. They recalled going on a boat ride and realizing it was time to talk about marriage.
The couple disclosed that during that boat ride they were the only pair who wasn't married, a sign that jumpstarted their decision to consider it. It also seemed like the right time as Blue Ivy, Tina's granddaughter and Beyonce's daughter, had also initially asked them when they were tying the knot.
However, Richard knew there was one thing he had to do first before asking Tina to marry her. He had to ask her daughters first.
"I called her children and I asked for her hand in marriage from them. I thought that that was important, because I knew without that, based upon the fact that Tina lives for her children, that it didn't stand a chance unless they were on board. I was fortunate enough that they were completely on board and just over the top excited about it."
It goes without saying that Richard got his future stepdaughters' blessing. Beyonce even proudly showed off a photo of her mother and her new husband during their wedding on her website. The couple tied the knot on board a yacht in Newport Beach, California. Both were in white with Tina wearing an elegant dress with cut-outs on her shoulders.
Three years later and the couple still finds time to take selfies together. Back in June, Tina posted a photo of the two of them in Houston.
Days earlier, they watched the "On the Run II" concert of Beyonce and her husband, Jay-Z in London. Photos from the affair revealed Tina standing in between her husband and Motown Records founder, Berry Gordy. Tina said she was honored to meet Gordy that night and described him as "looking 60." Tina also shared videos from the full house concert, no doubt proud of her daughter and son-in-law.
Please fill in your e-mail so we can share with you our top stories!