High school student confronts White teacher who insists using the N-word in class in viral video
A white teacher offends a black student by uttering the word "n****r" in class. The student confronts him and an argument ensues. Their confrontation was caught on video and led to an uproar in school.
A white teacher was in hot water after he uttered the word "n****r" in class while explaining that it was okay for him to do so. This didn't sit well with one of his black students who challenged him to a debate that was caught on video that had gone viral.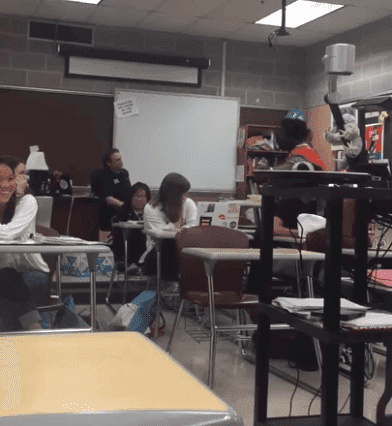 The student from Benjamin Franklin High School got into a heated discussion with his white teacher known as Coach Ryan over his use of the offensive term "n****r" in class. In a clip documenting their confrontation, the student objected to his teacher's use of the word and told him "That's racist as [expletive]" before adding, 
"Why can you not understand that it's racist for a white man to say 'n****r' to a black man? It's [expletive] racist."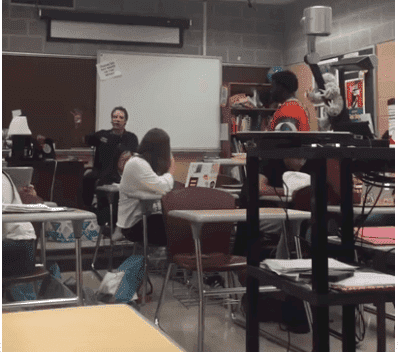 In his defense, the teacher said the word was already commoditized which means it no longer holds the meaning it usually held in the past. When the student pointed out that the word is used only by black people the teacher corrected him that it was actually used by everyone to which the student fired back with,
"No! No! You use it! Don't say everyone."
To justify his point, the teacher cited rap songs that use the word but the student insisted those songs are by black people. Later, the teacher contradicted himself saying "nobody uses that word." He also told the student that he "cannot go through life and act like a word can affect you."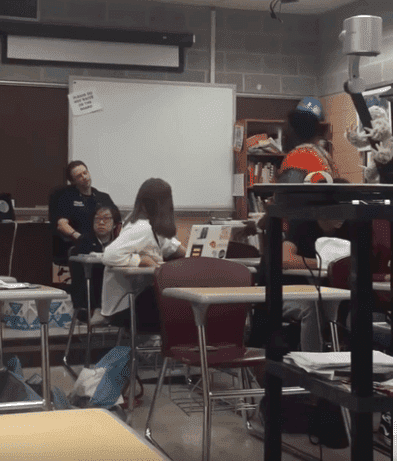 The controversial confrontation's video was posted on social media after class and it caused a commotion that extended to the principal's office. An hour-long assembly later took place led by the school's principal, Patrick Widhalm.
Photos and videos from the assembly were also posted on social media highlighting some of the students who spoke up. One male student earned applause after he delivered a short speech about the issue. 
"When you're black, it changes the whole way people perceive you and people look at you."
"Realize that it's not just a word when you say stuff like that. Realize all the charges and all the connotations it has in it. And just make responsible choices. If you're a teacher and you don't want to get fired, maybe you don't want to say this."
We don't tolerate ignorance pic.twitter.com/nr3ZiOLhWI

— Jaebae (@jaesonmyft) May 4, 2017
In Georgia, an elementary school teacher made the mistake of using a racial slur to comfort a 9-year-old student. Fourth-grader Harmonie Frazier had been told by a classmate that she was glad to be white and not black. In order to comfort Harmonie, her teacher told her,
"At least she didn't call you a dumb black and the "n" word." 
When Harmonie's parents learned about the incident, they called for a meeting with the principal. The teacher admitted to using the racial slur however her sanctions were not disclosed at the time. Harmonie has since been transferred by her parents to another school.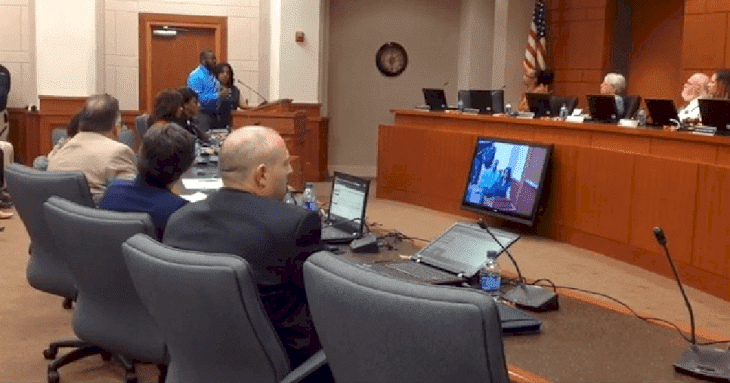 Meanwhile, a racial slur was also uttered by a white woman on a New York public bus. According to a video footage, the woman just stood up and started yelling at colored passengers and telling them to leave her country. She swore at the passengers and even asked them if they had legal papers to live in America. Some of the passengers called her out but she defended herself under the guise of her First Amendment rights.  When she later realized she was being filmed, she attempted to approach the person filming and take the camera away but another passenger stopped her. The bus driver later called the police who responded to the scene and arrested her.
Woman's racist rant on Rockland County bus caught on video https://t.co/cMSUOiydyT pic.twitter.com/vdlXl5L4J6

— PIX11 News (@PIX11News) July 3, 2018