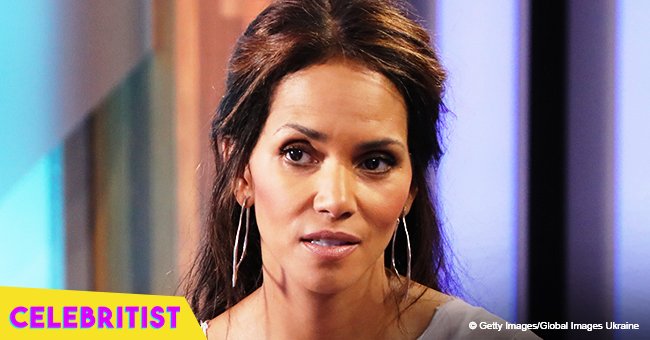 Halle Berry gives a hard clapback after White man accuses her of sexual assault

A random man accused Halle Berry of sexually assaulting him at a party, and she is just not having it. Clearly not pleased about what he was saying, the actress needed to stand up for herself and set the rumor straight.
According to a man who identifies himself as Heath Wilson, he bumped into Berry at a party and was a little drunk. After he accidentally knocked down her drink, instead of accepting his apology, she allegedly grabbed him by his crotch.
As for whether or not he thought people would believe him, he finished his statement with "Just telling my truth. #whowillstandwithme". Of course, Halle also wanted to say her own truth, and it was that the statement that the man made was pure and absolute nonsense.
Berry said that she does not know the men, and she told him that he does not just get to make comments like that about her and get away with it. Saying that she has never disrespected anyone the way he described, she asked him to get a life and get off her page.
After her response, Wilson switched his Instagram profile to private, which is definitely a sign that Berry's fans blasted him with comments as well.
However, while people believed Halle and what she was saying, some were surprised by the way she spoke as she is known to be a classy, gentle, and softspoken woman. It is very reasonable for her to speak in a much angrier tone, though, especially since a man has just falsely accused her of doing something she claims she would never do.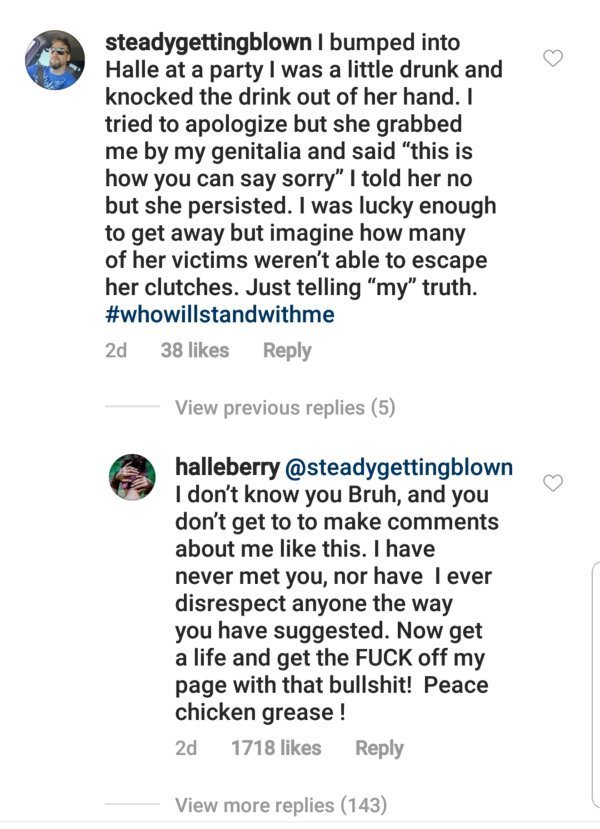 Source: Instagram / Halle Berry
Halle calling out her accuser sets a good example to many, making sure to always verify claims, especially since a lot of people have been riding on the "Me Too" movement, that it has been easy to criticize and stone someone over something that is not proven. It is always best to clarify and gather all sides before making assumptions about a particular rumor.
Please fill in your e-mail so we can share with you our top stories!