Someone stole boy with autism's Halloween decoration, but policeman returns his festive mood
The Robinson family decorated their yard in Willow Brook, Farmington with inflatables for Halloween. Their son Evan was most excited about the spooky tree he had saved up all summer for, but something happened in the night.
Evan, as an autistic 16-year-old, tends to get more attached to inanimate objects than others. So when someone stole his tree the night of Halloween, he was absolutely distraught. 
According to USA Today, Evan's father John told reporters how his son called them while in tears. He described him as "having a breakdown" as a result of the vile prank. The video is found below.
Follow us on Twitter for more @amomama_usa.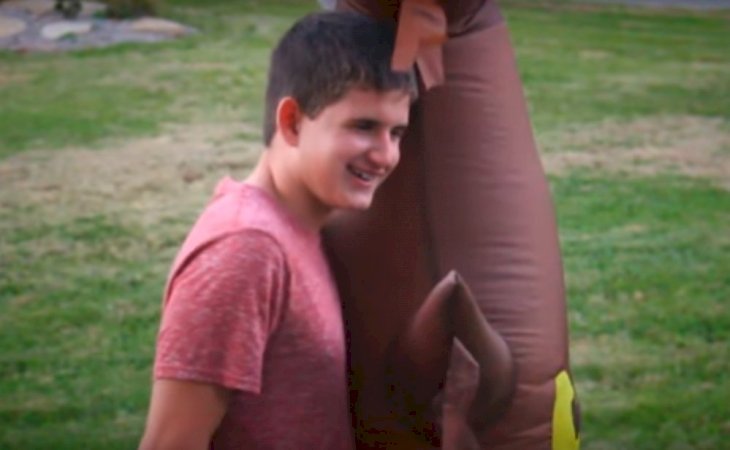 Officer Ryan Miller of the Farmington Police Department responded to the plea from the family. He was empathetic to their plight as he said: 
"You know a lot of times, people who suffer from autism, they associate a lot of meaning to inanimate objects that a lot of people think is just nothing."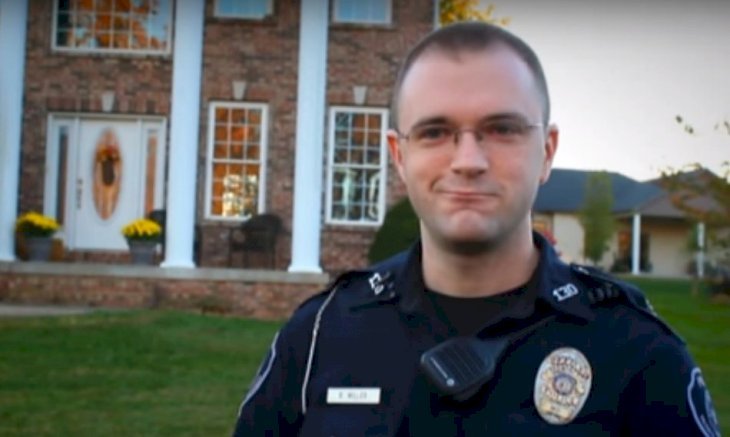 But losing hope of finding the tree, he posted an announcement on Facebook which explained the unique situation and asked for help from the public. 
Just hours later, John said he answered the door to find the deflated tree laying on the porch. No one was around.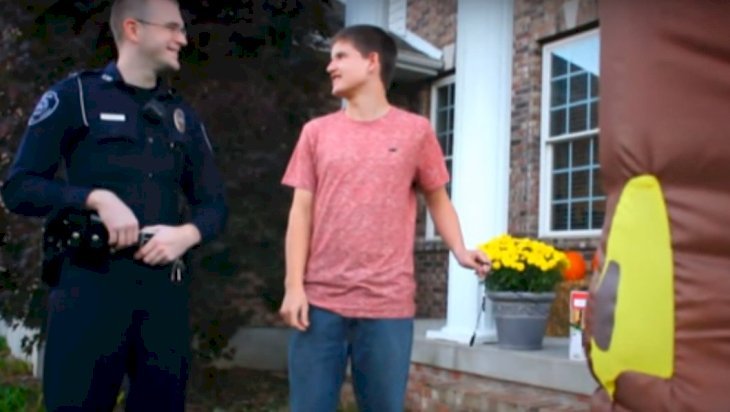 The person left a note saying he was "sorry that some awful people hurt you and stole your tree decoration." 
Meanwhile, officer Miller decided to chip in by purchasing a snow globe for Evan that held a Santa inflatable. 
"If I can't get that back for him, I know there is something I can get for him. I just found a Santa inflatable, he had the flashing lights and I just thought, 'This is going to be for him.' "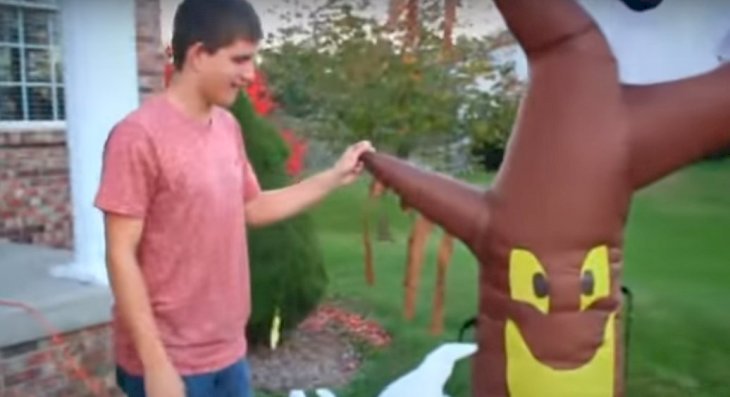 Miller spoke true words when he said: 
"Being kind is free."
Being scared is sometimes fun, too. However, one neighbor may have taken his Halloween scare prank too far according to locals in Mustang, Oklahoma. 
Source: YouTube/ USA Today
Johnnie Mullins put some highly realistic, but fake, dead bodies in his driveway back in 2013. 
He said: 
"Just trying to scare people, that's what I like to do." 
Rebecca Fuentes wasn't in support of the gruesome decoration. She explained that if she thinks it's real, a child probably would. 
But Mullins insisted the kids "don't freak out or anything" after the initial scare. Furthermore, police said he's doing nothing wrong.
Earlier this year, one costume set up did get removed from Walmart and Amazon for being highly offensive. 
An outfit labeled the "Tranny Granny" featured a colorful flower print dress with a pink collar top and padding for the chest and buttocks. 
A note on Walmart/Amazon's transphobic (and just plain stupid) "Tranny Granny" Halloween costume via @AshleeMPreston https://t.co/JNO3WIuyHo pic.twitter.com/jnC4P25NKX

— Ξvan Ross Katz (@evanrosskatz) October 5, 2016
Transgender activist Ashlee Marie Preston denounced the costume and its title as highly problematic and insensitive before the companies pulled it.