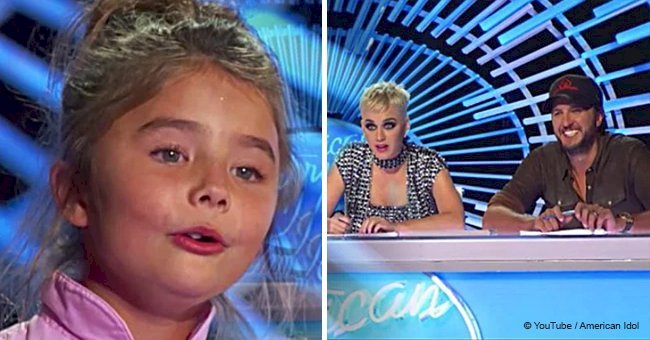 16-year-old 'American Idol' contestant brings sister to audition and their singing is angelic

Layla Spring, from Kentucky, brought her little sister Dyxie to the "American Idol" audition, and their angelic voices got a ton of smiles.
Layla, 16, auditioned for "American Idol" in front of Katy Perry, Luke Bryan, and Lionel Richie with "Who's Loving You" by The Jackson 5. Her audition was aired on March 11, 2018.
However, before she auditioned, she brought Dyxie with her to meet the judges. With their adorable outfits and Southern appeal, the pair immediately won over the judges.
Follow us on our Twitter account, @amomama_usa, to learn more and scroll down to watch their performance in the video below.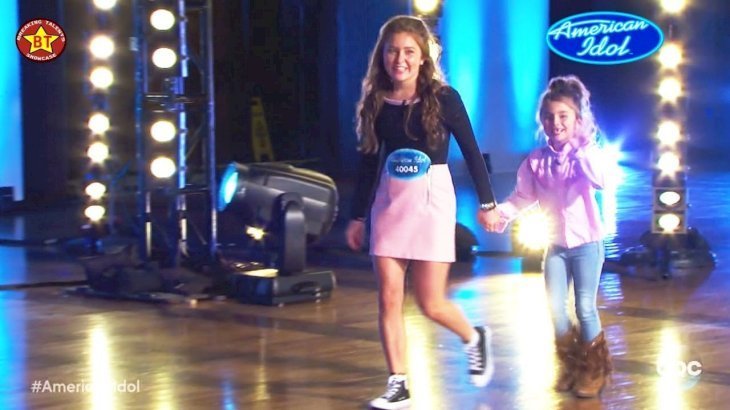 Source: YouTube/American Idol
Layla, who's fans have just been named "Springers," told them that she'd like to give her sister a chance to sing first.
Though Dyxie isn't exactly mature enough to try out for "American Idol" since she's only seven years of age, the judges knew they couldn't state no.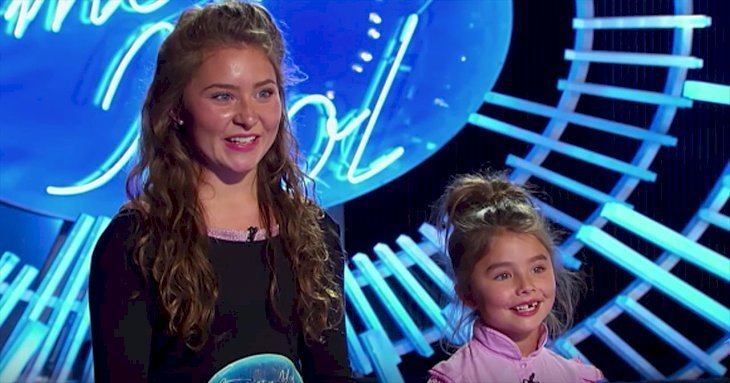 Source: YouTube/American Idol
At the point when the young lady began singing LeAnn Rimes' hit tune, "Blue," she ultimately stole the judges' hearts.
Evidently, Dyxie can possibly be a major star with a few more years of experience.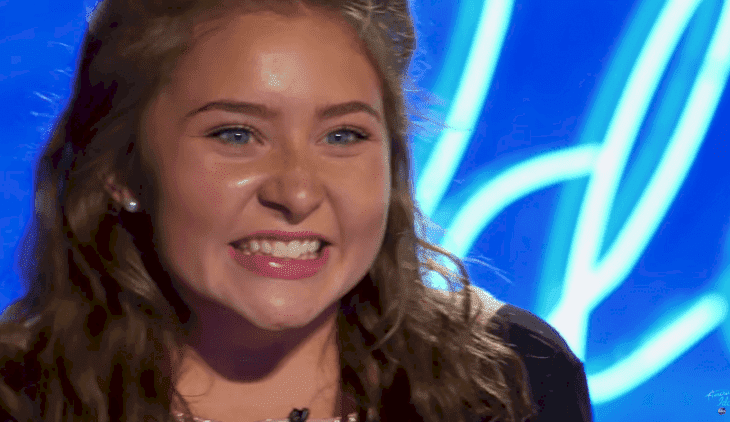 Source: YouTube/American Idol
It didn't take long for the judges to vote "yes" for the country cutie and give her a golden ticket to Hollywood.
After her sister left, Layla got to the real audition where she belted out a staggering rendition of The Jackson 5's "Who's Loving You."

Source: YouTube/American Idol
While she may need a little more time to grow and refine her voice, this talented performer easily captured the hearts of the judges.
Just like Dyxie, she also received a golden ticket to Hollywood.
On April 8, 2018, Layla stunned the judges and the "American Idol" live-audience with her incredible performance of country-singer Martina McBride's "A Broken Wing."
While giving her a standing ovation, judge Richie asked her, "Layla, what are you doing?"
"It's one thing to take our advice, listen to our advice. It's another thing to do it. You actually did it. You killed it, my dear. Take that bow," he added.
Perry was also quick to applaud her performance, saying, "Yeah, you really dug in and a couple of those notes, man, you really made us feel them in our gut."
"I'm so impressed at the way you've applied yourself, the way you've listened. I mean, if anything you've grown leaps and bounds from when we first met you, so congratulations," she added.
"A big reason why you're here is you're infectious, that's your deal," said Bryan. "Now you're taking the infectious thing and then you're taking some stuff that we've told you and it's fun watching you put it all together and grow. [You're] mature far beyond your years, so good job, girl."
Layla also captured the hearts of the viewers as quickly as she won the judge's hearts.
Please fill in your e-mail so we can share with you our top stories!