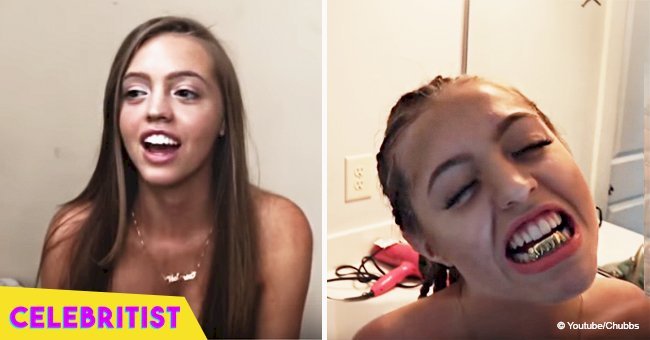 Blonde girl sparked outrage after claiming she is actually African-American in bizarre clips
Victoria Waldrip, who goes by @imwoahvicky on Instagram, is a White teenager who has been posting several photos and videos on social media claiming that she is Black.
The 17-year-old girl from Atlanta, Georgia, uploads media showing herself wearing braids, twerking, saying the N-word, rapping, fighting, claiming that she is pregnant, and so on.
Consequently, several people consider that Victoria's behavior is racist and that she is insulting the culture of Black people. One of the aspects that has annoyed more people is that she speaks with a southern drawl, typical in Black communities of Atlanta.
Even though she has repeated several times that she considers herself a Black woman, she has straight dirty blonde hair and white skin.
HER PHYSICAL FEATURES
During her videos, wherein she is seen wearing gold grills on her teeth and dreadlocks, she has claimed that she chemically straightened her hair and that she uses irons.
Vicky added that she would start celebrating the day she found out she was Black as her new birthday. She allegedly took a DNA test from Ancestry.com that revealed she had black heritage.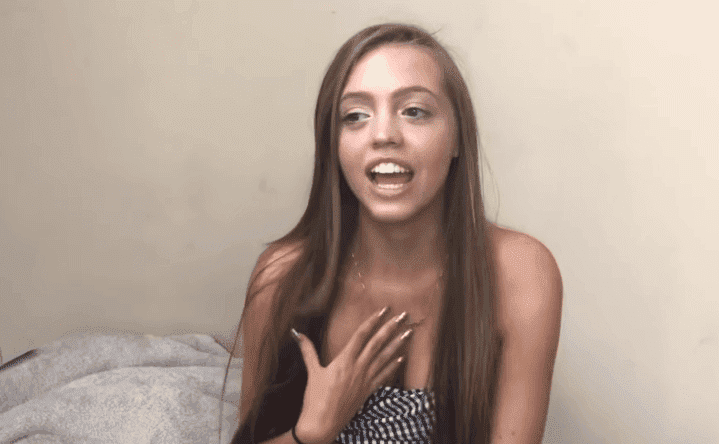 Source: YouTube/Chubbs
44% BLACK
However, it created controversy, too, as she initially claimed that she was 25% Black, but a photo of the test showed that she is actually 44%.
Apart from that, Vicky says she is from Atlanta's Zone 6, where Gucci Mane, Future, and 21 Savage grew up. Babe.net revealed that she grew up in Georgia's Cobb County, the suburbs way outside of Atlanta.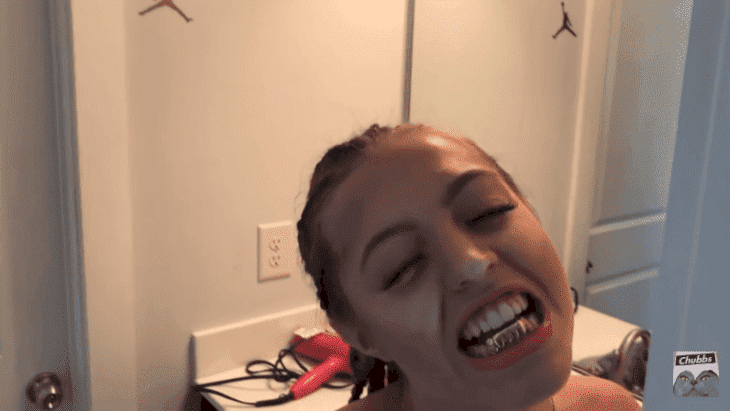 Source: YouTube/Chubbs
GETTING ARRESTED
Earlier this year, she was arrested at the Four Seasons Town Center Mall in Greensboro, North Carolina for trespassing at the mall. She even resisted the arrest and kicked an officer.
According to Metro, mall security and police officers gave her several opportunities to leave, but Vicky refused, so she got arrested. When she was released, she pointed a video of her arrest on Instagram, her police mugshot, and the hashtag Free Vicky. Finally, another video showed her screaming "Black Lives Matter."
ANOTHER SIMILAR SITUATION
Vicky is not the only person who has tried to become Black as Martina Big has spent more than $64,000 on plastic surgeries and other cosmetic enhancements to change her appearance completely.
Big has undergone breast implant surgery that has given her a whopping 32S size breasts and has made use of both tanning injections and a sunbed to darken her skin to a complexion she likes to describe as "dark, crispy brown."
She had not been expecting her skin to go quite so dark but was very pleased with the result nonetheless, and reportedly wants to go even darker.
Please fill in your e-mail so we can share with you our top stories!