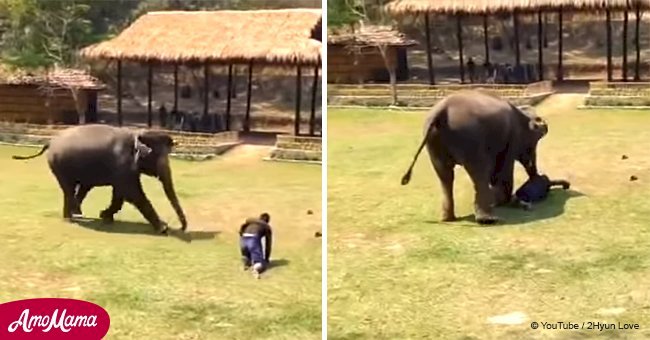 Caregiver pretends to be attacked to show the world the protective reaction of elephants

A 17-year-old elephant revealed how caring and protective she was after her friend and carer was 'attacked' by another man.
The whole incident was nothing but an exercise planned by the carer, whose identity is yet to be revealed, to show how intelligent the pachyderm was.
The video went viral after being uploaded to Youtube, as well as other social media platforms, where people from all over the world gawked over Thongsri, the sweet elephant.
Follow us on our Twitter account @amomama_usa to learn more.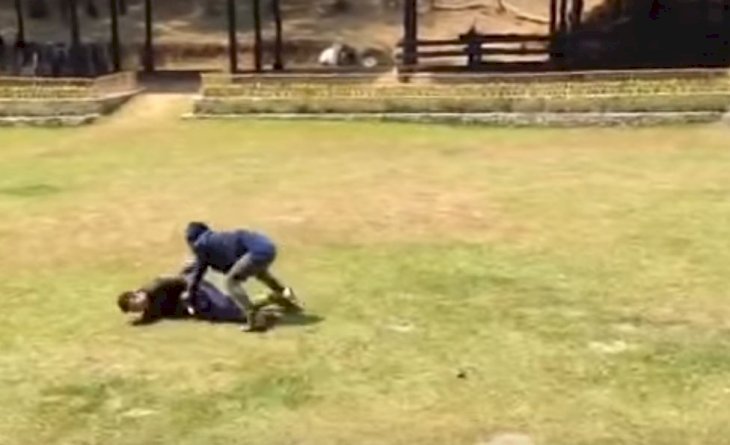 Source: 2Hyun Love
GENTLE GIANTS
Elephants are known for their trunks and ivory tusks, but also for their kind nature, patience and affection towards those were are dear to them.
Despite their massive size and weight, they are very gentle and conscious animals, although they can also become fiercely aggressive when threatened.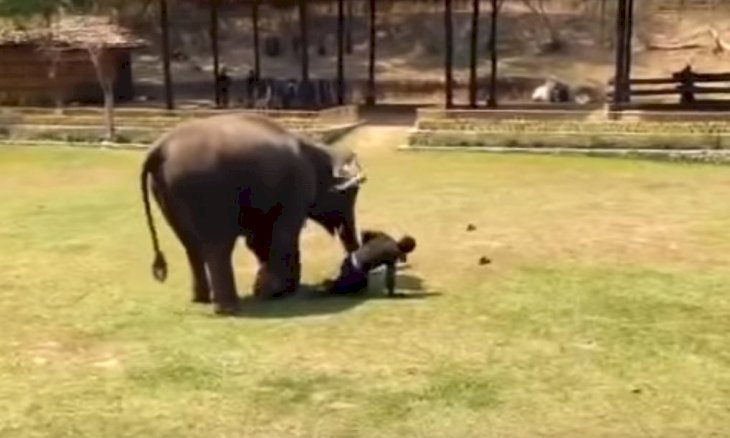 Source: 2Hyun Love
THONGSRI'S HOME
Thongsri currently lives in a sanctuary in Chiang Mai, In Thailand, where she is very happy. Over the years, she has developed a tight bond with her carer, who she cares about very much.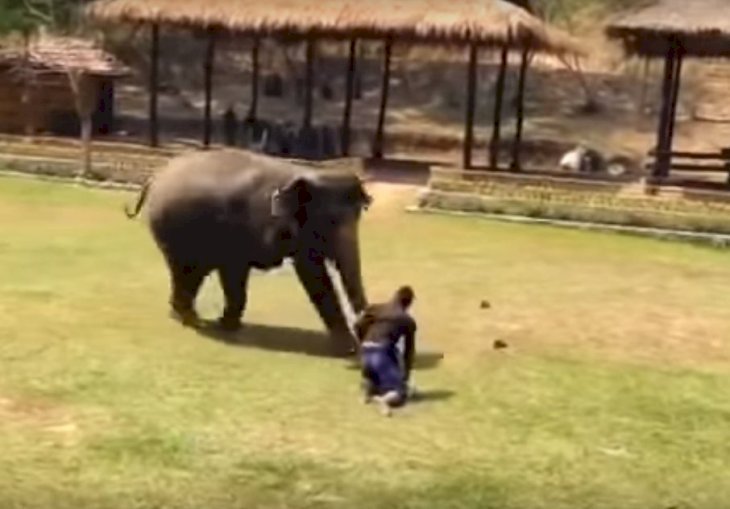 Source: 2Hyun Love
To demonstrate how protective Thongsri is, the carer staged a fight with another man, and, as soon as he is attacked, the elephant started running towards the scene.
The other man immediately ran to safety, but the carer stayed behind; while he was on the ground, Thongsri stood by his side, shielding him from any further danger until he got up.
FAMILY FIRST
But this type of behavior can also be seen with other elephants; recently, a female elephant gave birth to her calf and the herd that stood nearby quickly gathered around the two.
The other elephants seemed to share her happiness and welcomed the new baby to the family. The moment was captured by a very lucky tourist that was on a safari trip to South Africa.
The video was shared online and melted the hearts of thousands of animal lovers, proving that animals can be just as smart and affectionate as human beings.
Please fill in your e-mail so we can share with you our top stories!