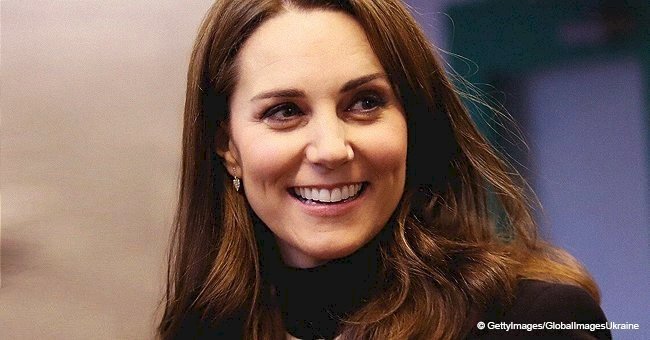 11 little-known facts about Kate Middleton
When Prince William married Kate Middleton, her family was suddenly plunged into the limelight as everyone wanted to know all about her and them.
The Duchess of Cambridge, Catherine, was born a commoner, daughter to a flight attendant and a flight dispatcher. The family's party supplies company is now worth millions and their daughter will one day be Queen.
But who is this woman who is already married to a King-in-waiting and has undoubtedly given birth to another? An influencer, according to Time Magazine, here are some things about Kate you probably don't know:
11. GEORGE WASHINGTON
Kate Middleton is a distant relative of one of the most influential Americans of all time, none other than the first U.S. president. They are 8th cousins, seven times removed.
Kate is also her husband Prince William's cousin through a common ancestor, but the link is very distant.
10. MIDDLE EAST CONNECTION
Kate's parents who were in the travel industry chose to live in Amman, Jordan, for two-and-a-half years. Her diverse upbringing and confidence in traveling and meeting new people gave her a grounding for her current lifestyle.
9. SQUEAK
Kate's nickname as a child was due to her class having two guinea pigs named Pip and Squeak. Since she had a sister called Pippa, naturally she was then called Squeak.
8. MODELING
Although Prince William and Kate lived in the same building during their freshmen year, he had not taken a fancy to her until he saw her modeling in a sheer dress at a charity fashion show.
7. PHOTOGRAPHY
When Kate and her family are not being hounded by the paparazzi, she is the one behind the camera. Photography is a great hobby of hers and many of her children's portraits released by the palace have been taken by her.
6. SCUBA DIVING
Kate and William often deep sea dive while on holiday with her having an advanced diving certificate. The couple has a lot more in common than just three children.
5. SCAR
Kate sports a long scar beneath her hair that has never been explained except to say that it is a remnant of her childhood.
4. EDUCATION
The Duchess is not just a pretty face. She has made history by being the first royal bride to have graduated with a University degree, and if she becomes Queen someday, will be the first person in this position to hold one.
3. BUSINESS DREAMS
Kate dreams about opening a bakery and creating a children's line of clothes. Expect to see catalogs of smocked dresses, if Charlotte's fashion is anything to go by. She plans on donating profits to disadvantaged youth.
2. DOWNTON ABBEY
Kate is a fan of the show and has even visited the show's set and was fortunate enough to get a tour and meet some of her favorite actors. Something that reminds us that she's still a regular person deep down inside.
1. TOM CRUISE
Her celebrity crush is the actor from the 1988 film "Cocktail." In a twist of events, Tom Cruise met the late Princess Diana and even attended her funeral.
Please fill in your e-mail so we can share with you our top stories!