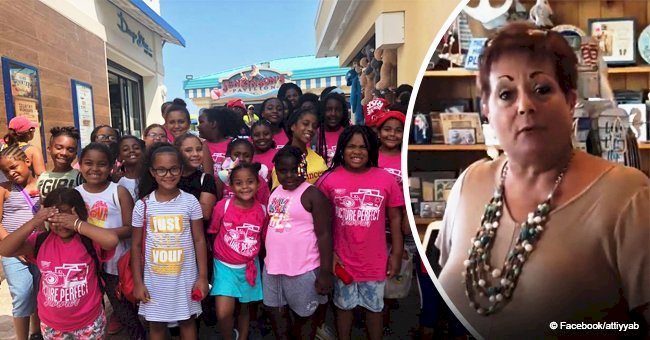 Gift shop employee told black girls they were 'not welcome' in the shop in viral video
A shocking incident of blatant racial discrimination in a gift shop was captured on video.
Attiyya Barrett helps to run a summer camp and on August 10, 2018, she took a group of 40 girls between the ages of 7 and 15 on a field trip to Jenkinson's Aquarium in Point Pleasant Beach.
After visiting the Aquarium, seven of the girls walked into the gift shop, eager to buy mementos.
They were to suffer a crushing humiliation when the store clerk refused to serve them, telling them to get a chaperone.
The incident was filmed and posted on Facebook/ Attiyya Barrett where it has gone viral.
"They left and got a chaperone and went back in she then said "Didn't I say YOUS ARE NOT WELCOME HERE! GET OUT!"
SHE DIDN'T BELIEVE IN THE CHAPERONE
In the clip, the shop employee explains that she didn't believe the person who returned with the girls was actually a chaperone, and that is why she had refused to serve them.
"THE CONSTRAINT I had to exhibit in front of them leaves a horrible taste in my mouth. I had to explain to 40 girls that they are still valuable and they're green dollars still spends even if racist folks try to hurt them!"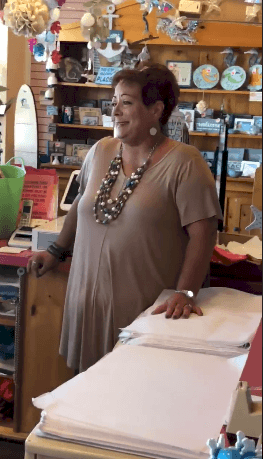 Source: Facebook/attiyyab
BLATANT DISCRIMINATION AIMED AT CHILDREN
Both the chaperone and all 40 of the girls were Black and the video finished with the woman saying:
"You are not welcome here."
The woman has been suspended by Jenkinson's Boardwalk pending an internal investigation of the incident.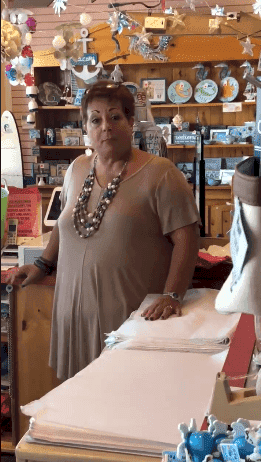 Source: Facebook/attiyyab
"HOW DO YOU EXPLAIN THIS DISCRIMINATION TO CHILDREN"
Barrett has been working with the girls, helping them to deal with the hurt and humiliation of being refused service like any other child because they are Black:
"There's a 7-year-old girl who went on the trip ... whenever her 12-year-old sister mentions (what happened) she starts crying. She's upset."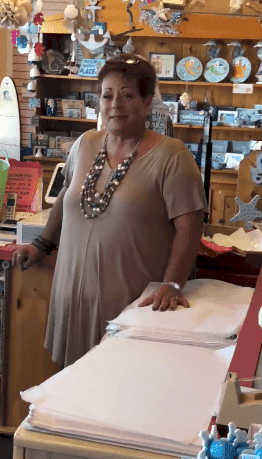 Source: Facebook/attiyyab
HELPING THE GIRLS DEAL WITH THE ISSUE
Barrett said that while the tinier girls are sad and bewildered, the older girls are indignant, and want to "do something" to bring about change and make sure this incident is not repeated.
"They're not feeling defeated; they're feeling like something has to change because this was not OK."
Source: Facebook/attiyyab
NOT AN ISOLATED INCIDENT
This may be the latest outrage, but unfortunately, it is far from being an isolated incident.
Instances of blatant racial discrimination are on the rise. In one disturbing incident, a successful Black Memphis real estate investor was told by a neighbor to get off the property he'd recently purchased.
A Yale student relaxing in the common area of her dormitory had to prove to campus police that she was a student and lived in the dormitory. Why did they doubt her? She was Black.
Please fill in your e-mail so we can share with you our top stories!