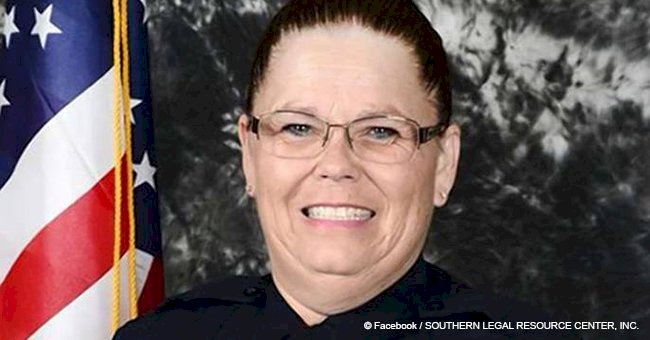 Police veteran fired after neighbor complains about a flag in the woman's yard
Silvia Cotriss said that if she knew she was offending anyone by flying the Confederate flag in her yard, she would not have done it.
Sergeant Cotriss worked at the Roswell Police Department for 20 years before she was terminated for "conduct unbecoming of an officer," according to CBS News.
The term meant that Cotriss jeopardized the public's respect for the department or an employee of the department, in this case, herself.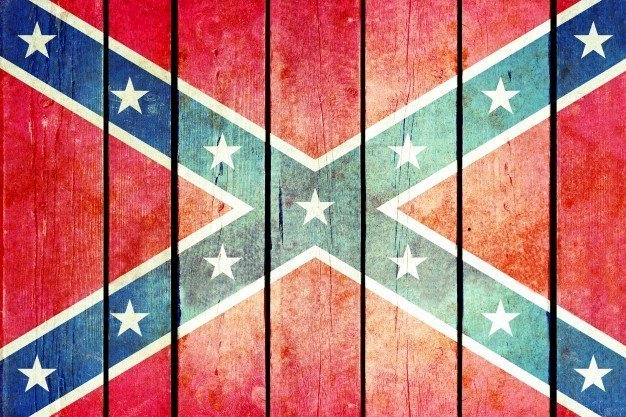 Source: FreekPik
The veteran officer received notification in mid-July 2016 that she was under investigation following a complaint from locals.
Pastor Lee Jenkins was one of those who was upset about the flag. He and a church member saw it waving in the Woodstock driveway where Cotriss' police car was allegedly parked.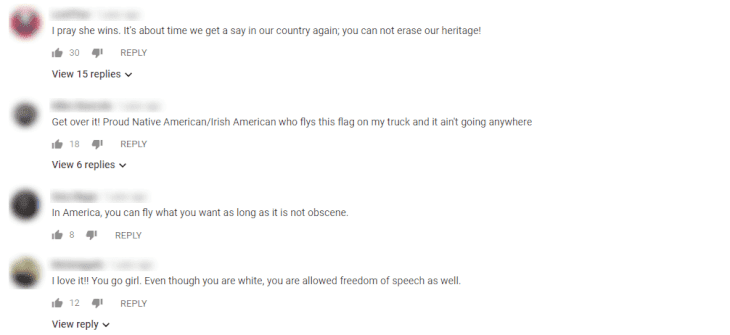 Source: YouTube/ Fox News
"How can we trust an officer like that to do their job with integrity?"
But Cotriss insisted she was unaware of the racist and hate-inducing symbolism she displayed because she doesn't follow the news.
"Cops don't watch the news because we live it in the day and don't want to see it again at night," she reportedly told Mad World News.
"If I knew it offended someone, my friends, my family, I wouldn't do it."
"Police officers have to adjust a lot of things in our lives, and for 20 years my whole life has been about making change and being held to a higher standard. We take an oath to help and protect people, so we can't have a private life that's really bad."
The initial e-mail that brought Cotriss into the spotlight read as follows:
"It is very difficult to explain to my daughter that we should trust our police. But in the same sentiment if I were to ever be pulled over or some situation where my family needs the police to protect and serve, my first thought/fear is that it may be the officer proudly flying his/her Confederate flag."
Source: YouTube/ Fox News
Meanwhile, Cotriss said that she would "want to work with [the church]" towards "peace and unity."
She went on to appeal her termination. Her lawyer, David Ates, told Huffington Post: "I think they wanted to get rid of her for other reasons. She's an older lady, she was out on medical leave for some time, she had trouble passing a fitness test."
He also proposed that if they had simply asked her to remove the flag, she would have. Instead, they "just fired her."
Source: YouTube/ Wochit News
The majority of Americans do give respect to the flag of the United States of America as opposed to the Confederate flag.
Some young men showed just how far they were willing to go to ensure their flag was not disrespected.
Amanda Reallan took out pictures that impressed her when she went to pick up her children at Hayden Meadows Elementary School.
On the sidewalk, she saw two boys taking down the school's flag, But it became a tricky task as they attempted to fold the flag.
The flag almost scraped the ground. Then another boy stepped in to assist. He did so by laying on the ground beneath the flag, preventing it from touching the ground.
Source: YouTube/ USA Today
Jack LeBreck later explained to KHQ-TV that "if you let [the flag] touch the ground, it means you disrespect your country."
Please fill in your e-mail so we can share with you our top stories!