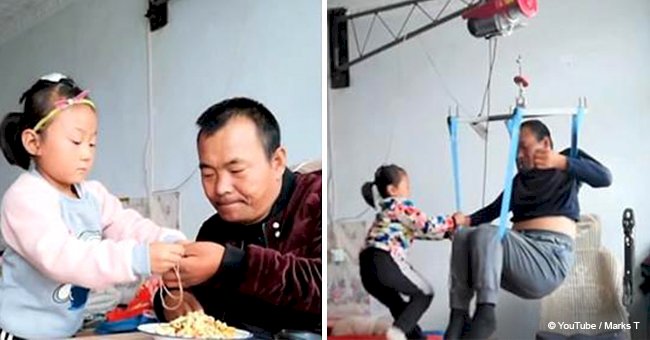 Six-year-old girl forced to take care of paralyzed father on her own
Jia Jia, 6, has looked after her disabled father for nearly two years after he was paralyzed.
In 2016, Jia Jia's father, Tian Haicheng, from China, was left paralyzed from the chest down in a traffic accident, as reported by Daily Mail.
The tragic accident changed the destiny of the family for good. Follow us on our Twitter account, @amomama_usa, to learn more and scroll down to watch the video below.
Jia Jia then faced the hardest situation in life when her mother left them afterward.
Even though she was just a young child, Jia Jia began to take care of her bedbound father in their home in Ningxia Province.
The tiny girl usually wakes up at 6 am every morning to massage her father's muscle for half an hour.
Before going to school, she brushes his teeth and washes his face.
After Jia Jia returns home, she feeds her father and helps him move around their home.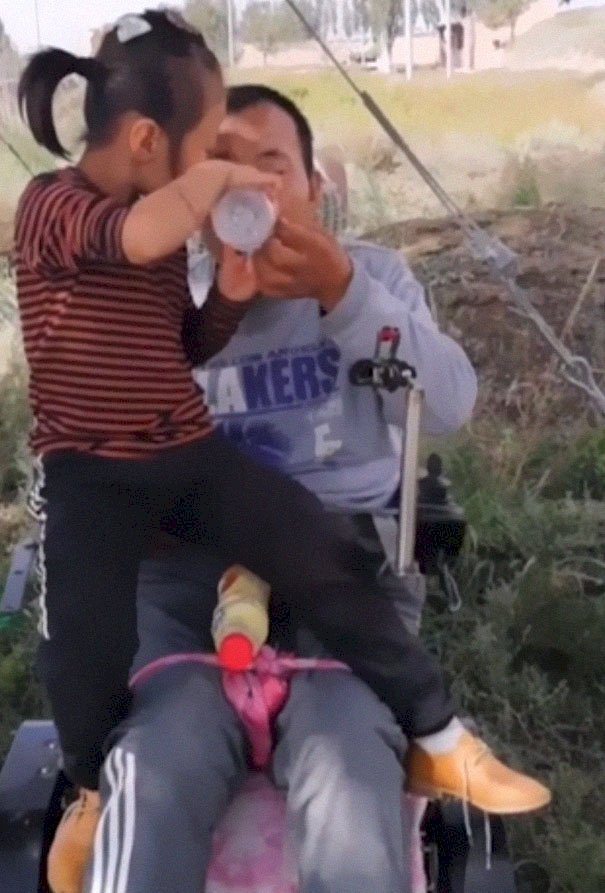 Source: YouTube/Tin
When she's at school, her grandparents look after her father.
Jia Jia said that she doesn't feel tired of caring for her dad.
Yangtzi Evening News reported that her father was left paralyzed from the chest down after a taxi he took crashed into a ditch at high speed.
Only two and a half months later, his wife suddenly abandoned them taking their oldest child with her.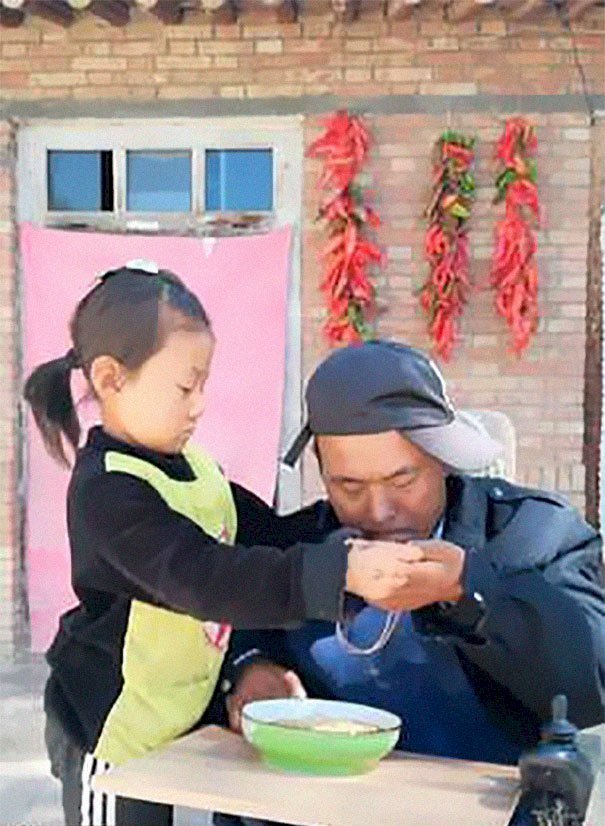 Source: YouTube/Tin
"She told me on the day that she was going to stay in her mother's home for a few days," Haicheng said. "But she never returned, and she took our son with her."
According to him, he still hadn't managed to meet his better half, and they hadn't divorced.
At four years old, Jia Jia became the pillar of her family.
The grateful father said that her daughter is his hands and that she is best at shaving his beard.
"At the beginning, I didn't know how to shave and I cut dad's face and it bled. But dad said it wasn't painful," said Jia Jia. "Now, I'm very good at shaving his beard. My grandmother says I shave it very clean."
When asked as to whether she missed her mom, the girl replied, "No, because she doesn't look after dad. But I miss my brother. I used to be very close to him. I miss him."
Haicheng, who needed to depend on his parent's farming income to pay for his living and medical expenses, created an account on Kuaishou, one of China's live-streaming apps, to fine more monetary help.
In another instance, Chris Palmer, who was left paralyzed after battling cancer in 2012, used a robotic suit to walk his daughter Heather down the aisle on her big day, as reported by Her.
Watch the emotional moment in the video below:
Please fill in your e-mail so we can share with you our top stories!