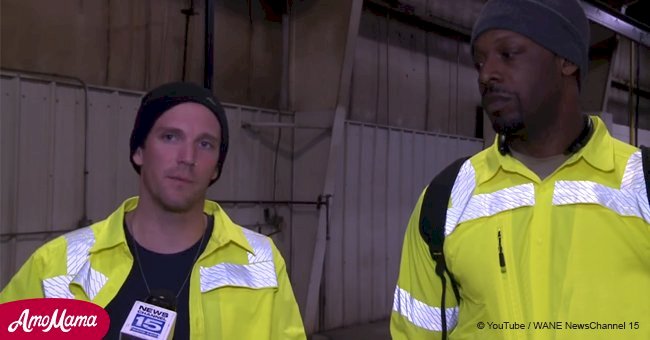 Men were simply doing their job when they found the helpless creature inside garbage truck
A 5-month-old puppy was almost crushed inside a garbage truck but was saved by two kind-hearted garbage man who dug through trash to save her.
The little dog, now named Pearl, is being considered a miracle since she could have easily died inside the trash compactor without anyone noticing.
Luckily, as it can be seen in the Youtube video, Andre Harvey and his partner, Scott, were there to save the day and give the puppy a new chance at life.
Follow us on our Twitter account @amomama_usa to learn more.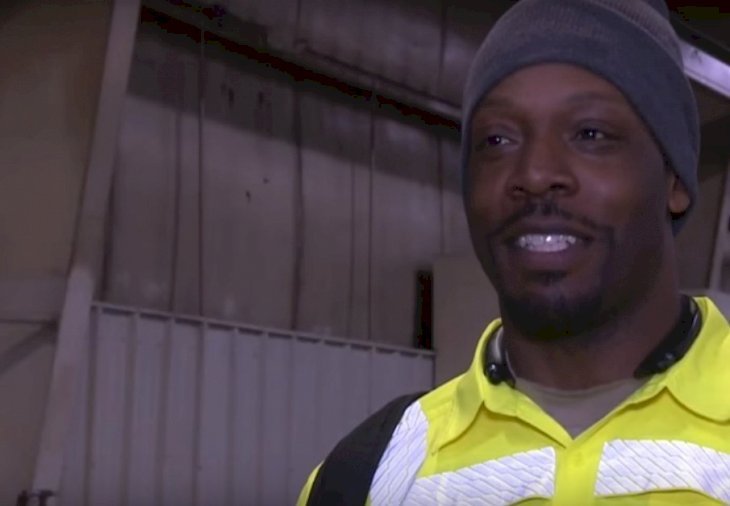 Source: WANE NewsChannel 15
IT STARTED AS ANY OTHER DAY
It was a rainy night and the two workers were making their round, picking up trash cans and other garbage left next to the containers.
At some point, they both started hearing something move inside the garbage truck's collection area. It made quite a lot of noise, too much to be just a rat, so they decided to investigate.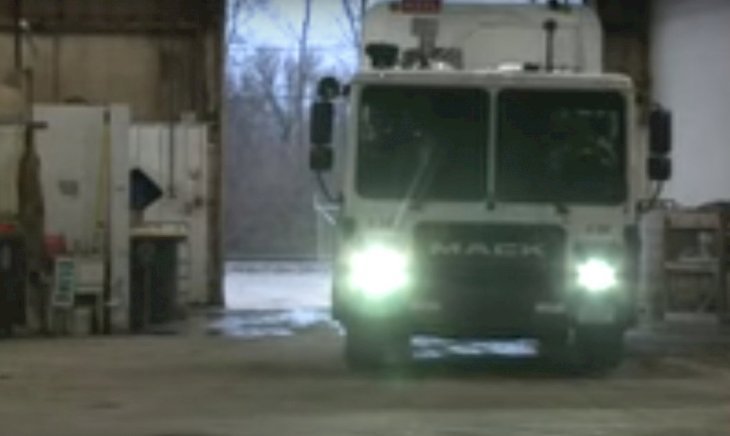 Source: WANE NewsChannel 15
THE RESCUE
Since it was raining a lot, water had pooled inside, and after looking into the trash for a while, Harvey saw two paws sticking out. They immediately turned the power off and jumped inside.
Little by little, they dug through hundreds of pounds of trash until Pearl, a pit bull and terrier mix, popped out, frightened but still wagging her tail at the sight of the men.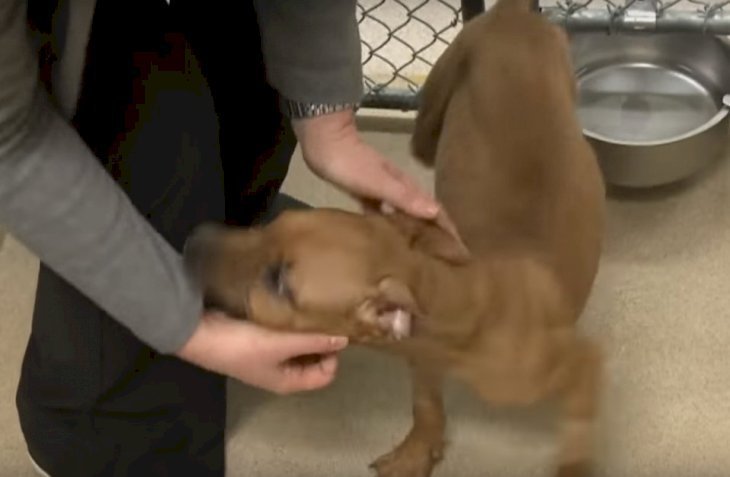 Source: WANE NewsChannel 15
ABANDONED BUT FULL OF LOVE TO GIVE
The poor puppy was thrown into a trash can by someone, but fortunately, Harvey and Scott were able to get Pearl to safety. They wrapped a t-shirt around her and called Animal Care & Control.
Just a few hours after being put up for adoption, Pearl found a loving forever home but the animal organization is currently on the lookout for any information regarding the person who threw the puppy into the trash.
ANOTHER LIFE SAVED
Recently, a tiny puppy named Nash was also saved after being tied to a tried in the middle of a swamp. He was found by Jess, a woman from Zebulon, North Carolina, who heard him cry.
Jess was hanging her laundry when she decided to investigate the source of the noise. She was shocked when she found Nash desperately trying to break free from the rope cutting deep into his little neck.
After walking through 100 ears of knee-deep mud, she was able to free him and take him to the Society for the Prevention of Cruelty to Animals (SPCA) of Wake County.
There, Nash was treated by a team of veterinarians, who discovered that, aside from the neck injury, he also had chemical burns on his ears and tail. Nash is currently recovering at a foster home until he is ready to be adopted.
Please fill in your e-mail so we can share with you our top stories!