Pentatonix joined girl with autism to perform 'Hallelujah' and it's simply breathtaking
Kaylee Rogers, who was diagnosed with autism and ADHD, sang a soulful rendition of the classic song, "Hallelujah," with the famous American a cappella group, Pentatonix.
In March 2018, Kaylee and Pentatonix stole many hearts with their heartwarming performance on the NBC show, "Little Big Shots," hosted by Steve Harvey.
Sharing the stage with the a cappella group from Arlington Texas, Kaylee was all smiles on-stage and embodied confidence.
As they were all singing the popular Leonard Cohen song, everyone in the crowd was silent, taking in every note that was delivered.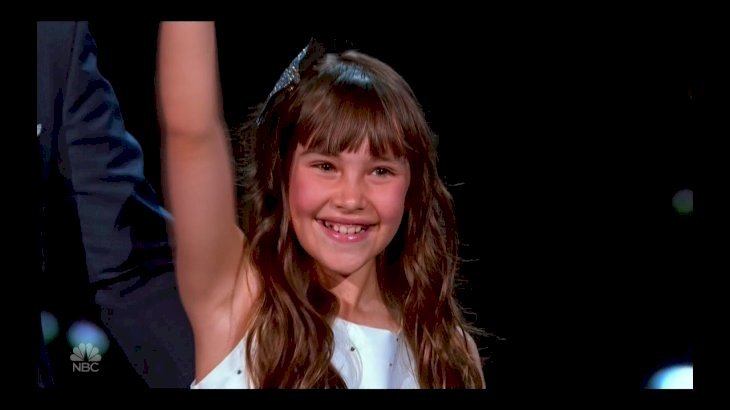 Follow us on Twitter at
AmoMama USA
for more details and updates.
Kaylee is an 11-year-old singer from Northern Ireland. She was asked to appear on "Little Big Shots" and perform a song.
Before she started singing, Harvey introduced her to the audience, as well as the a cappella group.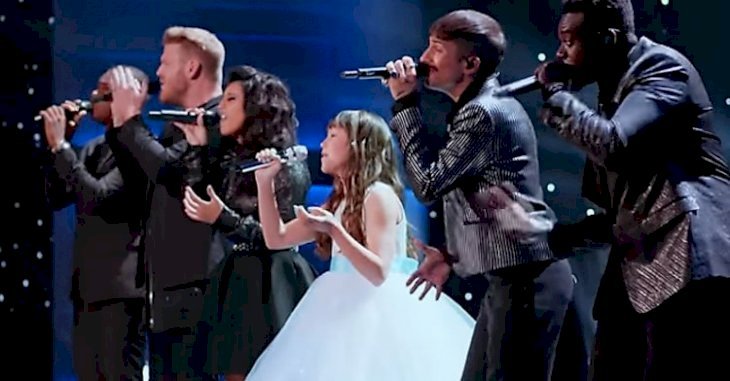 "She's 11 years old, she's from Ireland. Tonight she's performing with one of the best singing groups in the world - the sensational Pentatonix. Give it up for Kaylee!"
announced
Harvey.
With a round of applause and cheers from the crowd, young Kaylee walked on center stage.
The performance began with Kaylee singing alone until the chorus. She was then joined by Pentatonix, who are three-time Grammy winners – shortly after.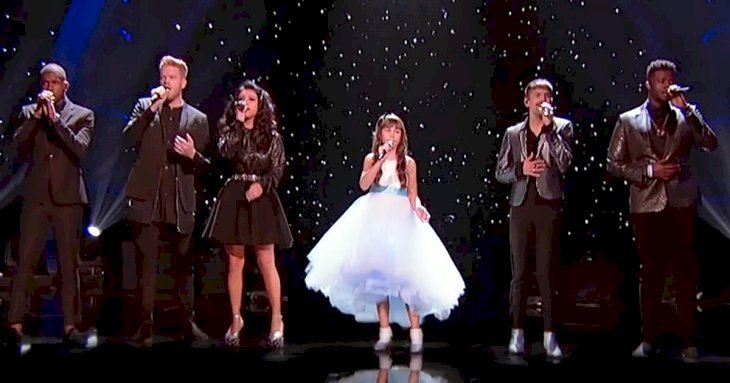 The group and Kaylee gave a very soulful performance and everyone, including Harvey, was captivated by their beautiful rendition. Naturally, everyone cheered as soon as the song ended.
Young Kaylee is a student at the Killard House Special School in Co. Down. According to Yahoo, the 11-year-old has discovered that she is able to cope with her condition when she sings. She said that music helps her greatly.
Her music teacher, Lloyd Scates, said, "With the autism, she's quite shy, and when she sings it sort of takes over, and she doesn't think about anything else."

Scates went on to say that because of singing, Kaylee gained confidence and began joining extracurricular activities since.
In 2017, Kaylee gained worldwide attention when she performed the same song with her school choir. The video of their performance quickly became viral.
As for Pentatonix, they were over the moon when they learned that Kaylee was performing on "Little Big Shots." Supposedly, they insisted on joining her on stage and were very excited when the show's team agreed.
"Kaylee's just such a sweet girl. Once we heard her story, we knew we wanted to sing with her. And 'Hallelujah' is one of our favorite songs to sing. And the second she started singing, it just brought tears to all our eyes. She is a truly special person and a special talent," shared Pentatonix member Scott Hoying.