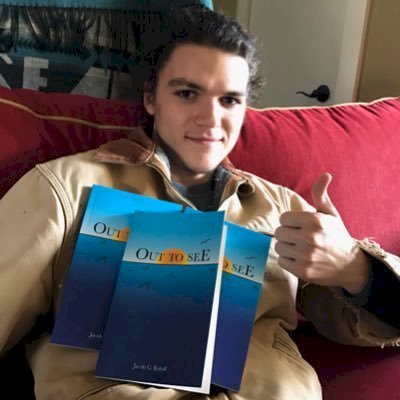 Jacob Roloff

Content
Who is Jacob Roloff?
Jacob George Roloff is the 21-year-old son of Matt and Amy Roloff, the stars of "Little People, Big World." Unlike his siblings and parents, Jacob Roloff is average height and does not have dwarfism.
Early life:
On October 28, 2006, Jacob and a family friend, Mike Detjen, were severely injured in an accident on the Roloff family farm.
The family's trebuchet, used to launch pumpkins as part of the pumpkin season promotion, malfunctioned and prematurely triggered injuring the pair in the process.
Jacob Roloff was admitted to Legacy Emanuel Medical Center in Portland and needed surgery to relieve swelling in his head. He has since recovered from the incident.
There is not much information with regards to his education, but when Jacob turned 18, he dropped out of high school and moved out of the family home. Jacob finished his high school studies at home and had no plans to attend college.
Career:
Jacob appeared on the TLC show, "Little People, Big World." However, after a contract dispute, he left departed from the show in 2017.
Currently, Jacob focuses on his YouTube channel and other social media accounts where he posts videos about his travels. He has both Twitter and Instagram accounts with 27.8k followers and over 205k followers respectively.
Personal life:
Jacob Roloff has been dating Isabel Sofia Garreton. They got engaged in January 2018 in Iceland on the frozen pond, Tjörnin.
"I am so excited for Life Happening!" ~ Jacob Roloff on his blog
Movies/Series:
Trivia:
Brother of Jeremy Roloff, Zachary Roloff, and Molly Roloff. Son of Matthew Roloff and Amy Roloff. Grandson of Peggy Roloff and Ron Roloff
The youngest of the four Roloff children. His sister Molly Roloff is 2 1/2 years older than he is while twins Jeremy Roloff and Zachary Roloff are six years older
Does not have dwarfism
Please fill in your e-mail so we can share with you our top stories!