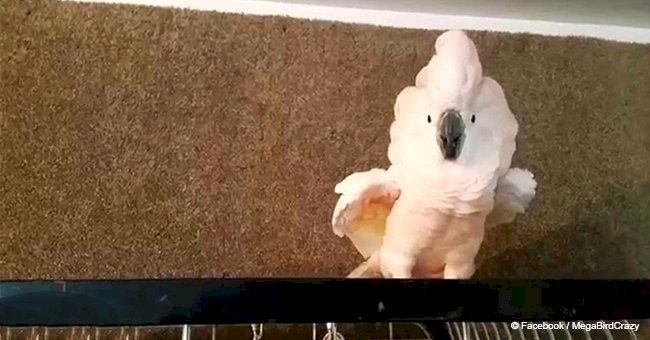 Angry parrot threw the biggest tantrum when told to go to its cage
It is difficult to imagine that it is possible to say so many bad words in such a short time.
Birds, like cockatoos, can be a great pet and a great company. If you teach them well, you can sit down and talk to one of them. But if you prefer to teach them badly, you can kill yourself by listening to them.
When you see this y cockatoo named Miss Pebble having a tantrum because her master orders her to enter the cage, you will know perfectly well what we are talking about.
Pebbles is a very particular cockatoo, she loves to talk, to swear, to laugh out loud, to imitate her owner and to try to talk like humans do. It is the most famous cockatoo on YouTube, its videos have managed to get millions of visits.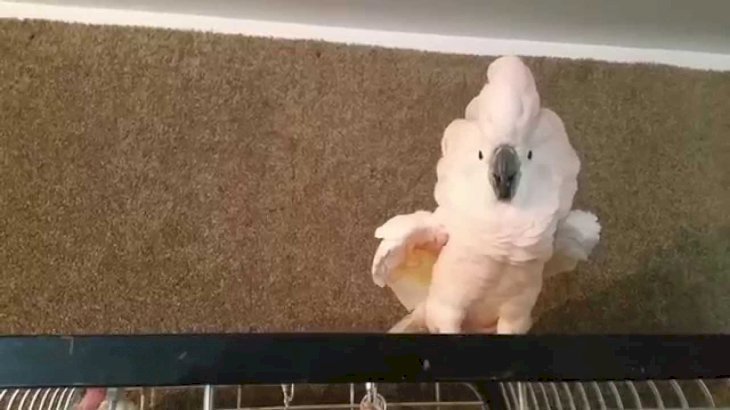 Source: YouTube/MegaBirdCrazy
This cockatoo has a nice home; however, it seems that it is not in its best mood. When his owner asks him to return to the cage, the bird decides to go against it.
Although it is difficult to understand everything the bird says, several curses that come out of its beak has been deciphered. However, it's hard not to be enchanted with this little bird and her conversation with her owner, besides the attitude that she puts in each word that pronounces.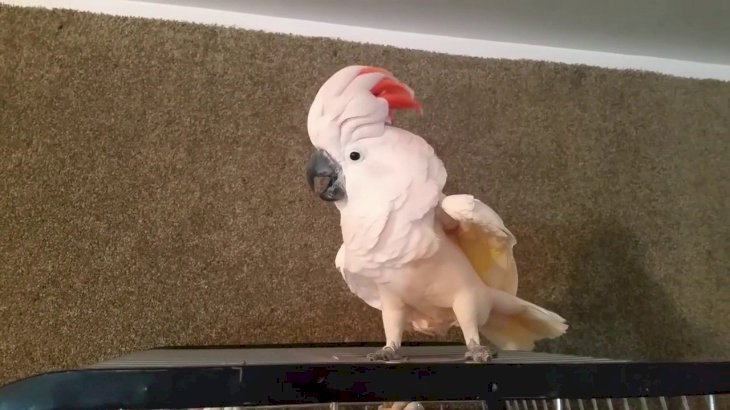 Source: YouTube/MegaBirdCrazy
If you listen closely to the video, you'll hear that at 1:50 Pebbles is saying: "I certainly ly do! I already do! F ****** around up looking at f ****** marrying me but tell me who's marrying you? I just like rock and roll! "
After the first meltdown, at 2:43 the owner asks "do you have an attitude pebble?" And she says "now! That's right! The f ***** veterinarian! "Her reaction is hilarious. As you can see, Pebble does not take any orders from anyone.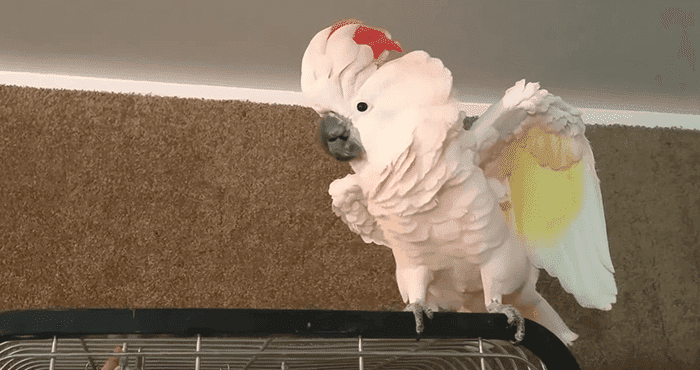 Source: YouTube/MegaBirdCrazy
The video was posted on Youtube and one user wrote, "This bird has so much character. I can't imagine what it's like to go to work [and] come back to this every day. I love this bird. "
This is not the first time that a Pebbles video goes viral. The first time the cockatoo became a rock star on social media was when his caregiver decided he should destroy his cage.

Source: YouTube/MegaBirdCrazy
Cockatoos do not like much to live locked in round cages. The closed circular spaces are bad for the physical and mental health of the cockatoos that need corners to feel safe.
In this video, cockatoo begins to insult, curse and scream by encouraging its keeper when he decides to break and crush the circular cage in which the bird had lived.
The caretaker explains in the video: "Birds like corners, so let's fix this cage a little bit and Pebble will look to make sure everything comes out correctly." What nobody expected was that the cockatoo would enjoy it so much and would insult like that.
Both videos were recorded in the Saskatoon Parrot Rescue, a parrot shelter in Saskatchewan, Canada, which proudly holds the title of being the home of Miss Pebbles.
The video that is presented as a tutorial to transform a round cage into one with corners is actually a wake-up call for those who have birds in their possession and have them inside a round cage.
Please fill in your e-mail so we can share with you our top stories!