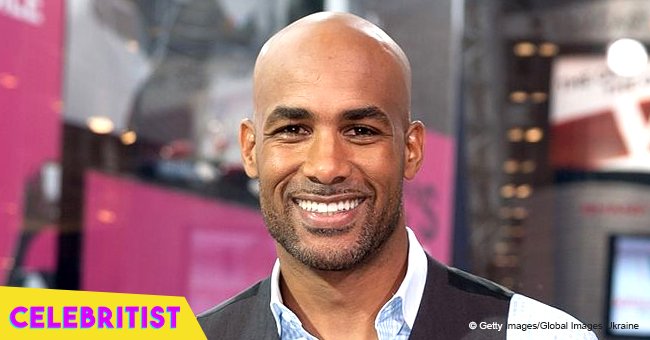 Boris Kodjoe shares pic of wife Nicole Ari Parker in floral dress on her 48th birthday

Boris Kodjoe, the actor best known for his role on "Station 19," took to Instagram to share a photo of his wife, Nicole Ali Parker to celebrate her 48th birthday.
In the image, the actress appeared wearing a green dress with a colorful floral pattern all over it. Apart from her beautiful ensemble, the sexy way she was looking at the camera attracted a lot of attention.
For the caption, Boris wished Nicole a happy birthday and labeled her as an "October flower." He added that he has known her for 18 years and that he "continues to marvel" at her radiance, grace, and power.
PEOPLE'S REACTION
"You put JOY & HAPPINESS into my heart each day and I know that #YOUGOTME!! No matter what! I [love] You. You are a SHINING LIGHT to Soph & Nico and you show them how to live each day in GRATITUDE & constant CELEBRATION OF LIFE!" added Boris in the caption.
As soon as he uploaded that post, his followers took to the comment section to share their thoughts. Most of them wished Nicole a happy birthday, while others praised the love that the couple expresses toward each other even after 18 years together.
THEIR ROMANCE
Nicole and Boris married in 2005 after meeting on the set of "Soul Food," and everything suggests that their love has kept growing stronger with each passing year.
The couple has welcomed two children so far, Sophie Tei-Naaki Lee and Nicolas Neruda, born in March 2005 and October 2006 respectively. Apart from that, they have been depicted as a positive show of black love in Hollywood.
HER THOUGHTS ON RELATIONSHIPS
Talking about relationships, Nicole set clear that a wife and a husband must always recognize when they would go through a rough patch "whether financially, intimately, life decisions," or any other aspect.
Once they do that, they have to make the "real commitment" to stay strong and together throughout all those difficult times because "there is joy on the other side."
PREVIOUS POSTS SHOWING SOPHIE
Boris uploaded that photo on Nicole birthday (October 7), a couple of days after she and their daughter, Sophie, went to the Annual Art Show in Chicago. During their mother-and-daughter outing, they posed next to a couple of artworks in what the actress labeled as an incredible, moving, and inspiring experience.
In mid-2017, the proud father took to Instagram to share a photo of a beautiful father-and-daughter moment. In it, he appeared helping Sophie to put on a necklace for her first school dance.
For the caption, the actor revealed that Sophie got her hair and nails done and that she picked the dress, while Nicole altered a bit to a perfect fit. "Seems like moments ago when I was rocking her to sleep. Now she's a beautiful little lady."
Please fill in your e-mail so we can share with you our top stories!