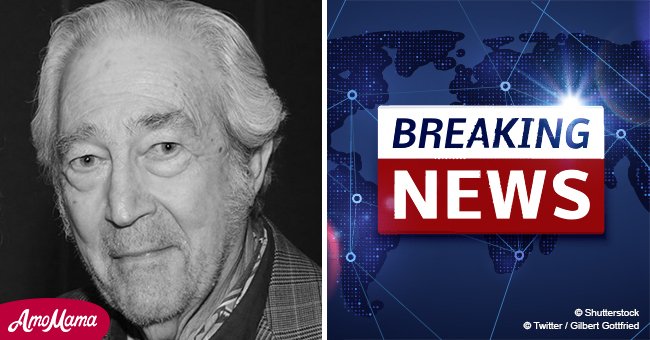 'Poltergeist' star James Karen passed away at age 94

Actor James Karen, famous for his roles in several horror films, passed away at the age of 94, leaving behind a legacy worthy of respect.
Karen, whose real name was Jacob Karnosvsky, drew his last breath on Tuesday, October 23, 2018, at his home in Los Angeles.
As reported by Variety, the sad news was shared by Leonard Maltin, a good friend of the actor, who knew him for quite a few years.
Follow us on our Twitter account @amomama_usa to learn more.
A DIFFERENT IDENTITY
Born in 1923, Karen decided to change his name because he wanted to pursue a career in the entertainment business in New York, around the 1940s.
Under his new name, Karen was able to snag roles on both films and television series for more than 70 years, something that not everyone can brag about.
THE FACE OF HORROR
His most famous part was in the cult classic "Poltergeist," in which he played the role of Mr. Teague, the real estate developer who built a housing community on top of burial grounds.
The late actor was also a part of the famous film "Return of the Living Dead," directed by Dan O'Bannon, in 1985, where he played a medical warehouse manager who releases a gas that causes the dead to rise from their graves.
OVER 70 YEARS OF EXPERIENCE
Aside from those two movies, Karen worked in over 200 projects, including "The China Syndrome," "All the President's Men," The Pursuit of Happyness" and "Wall Street."
Fans of "Little House on the Prairie" might also remember Karen, who brought Nathan Lassiter, the evil businessman, to live on the show.
DANNY O'CONNOR
But Karen wasn't the only Hollywood star who recently passed away; Derrick O'Connor, who starred alongside Mel Gibson and Danny Glover in "Lethal Weapon 2," died at the age of 77.
O'Connor played the role of villain Pieter Vorstedt in the flick, but he also had the chance to work alongside Arnold Schwarzenegger in "End of Days".
Please fill in your e-mail so we can share with you our top stories!