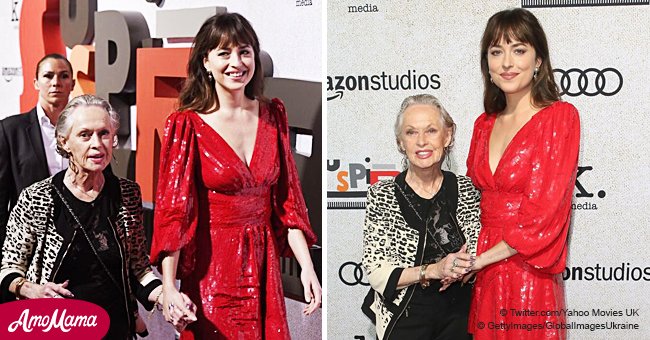 Tippi Hedren dazzles in a sheer top and patterned jacket alongside her beautiful granddaughter
Dakota Johnson showed that star-quality runs in the family as she stepped out onto the red carpet with her grandmother Tippi Hendren.
Tippi Hendren accompanied her movie star granddaughter Dakota Johnson to the Los Angeles premiere of her new horror movie, "Suspiria", reported People.com, on October 25, 2018.
The 29-year-old actress had to share the limelight with granny, who dazzled in a sheer black top and matching slacks, which she paired with a white patterned jacket and black flats
ALFRED HITCHCOCK'S FETISH ACTRESS DAZZLES AT 88
Tippi Hendren may be 88-years-old, but she still displays the same delicate bred-in-the-bone beauty that caught the eye of the mythical British director Alfred Hitchcock and made her an icon.
She passed on that same radiant presence to her only daughter, actress Melanie Griffith, and to her granddaughter Dakota.
A STAR WAS BORN
In the 60's Alfred Hitchcock saw her in a commercial and had her tracked down. He had her do a screen test, and then paid for her to be groomed, and have acting lessons. He wanted her to be his greatest star.
HER FIRST MOVIE REINVENTED HORROR
Hendren was to star in Hitchcock's "The Birds" which would become iconic as a new twist on the horror genre at the hands of the master of film noir himself - Hitchcock.
THE BEGINNING OF A SUCCESSFUL CAREER
Hendren would do a second Hitchcock movie- "Marnie" - opposite 60s heartthrob Sean Connery. In the movie, a tense psychological thriller, Hendren played a disturbed criminal to critical acclaim. During the movie, Hitchcock made advances to her which she rejected, and was told that her career was over.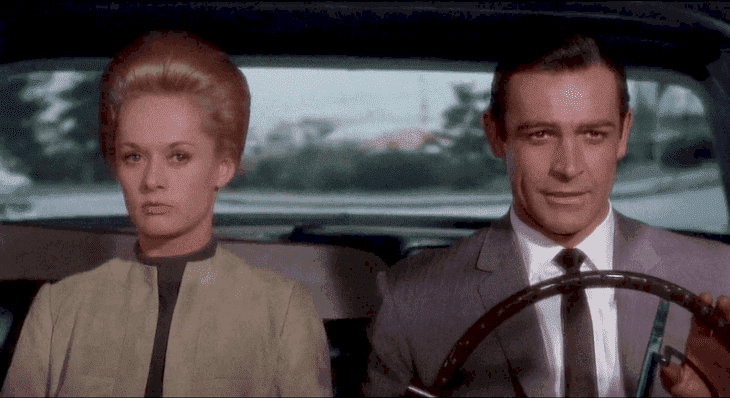 Source: Wikipedia
#ME TOO BACK IN THE 60s CURBED HENDREN'S CAREER
A vengeful Hitchcock refused to submit her name for the Oscars for her work in "Marnie" and never cast her in his movies again after she refused to submit to his sexual demands.
Since he held her contract, he did not permit her to work with anyone else. Interested directors were told curtly that "she's not available."
Read more on Twitter Amomama USA.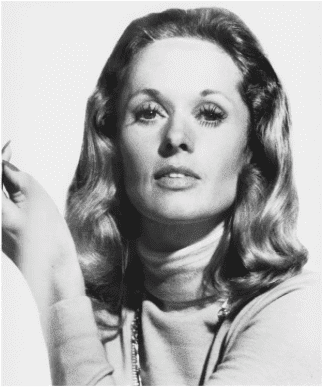 Source: Wikipedia
BEING A MOTHER AND PASSING ON HER LEGACY
Hendren is the mother of famous actress Melanie Griffith, who inherited her delicately feminine presence. Griffith was nominated for an Oscar for her performance in "Working Girl" opposite Sigourney Weaver and Harrison Ford.
Dakota is following in their footsteps, first starring in "50 Shades of Gray," in which she took the main role, and now she is following in her grandmother's footsteps and venturing into horror with "Suspiria."
Hendren is the matriarch of a clan of formidable and beautiful women well worth watching.
Please fill in your e-mail so we can share with you our top stories!