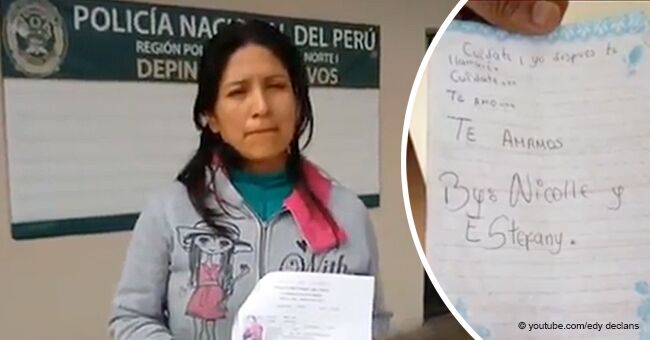 Girl abandons her home with 5-year-old sister and leaves a goodbye note for mom
Sharon Muñoz Silva, 12, ran away from home with her 5-year-old sister, Stefany Muñoz Silva.
The family learned of the flight by means of a letter that the older sister left to her mother, and that has caused a commotion among the whole family Muñoz Silva.
The girls born in Peru ran away from their parents' house and left a letter explaining the reasons for their departure.
It all started after the mother scolded the 12-year-old girl for not having attended classes. Read more on our Twitter account @amomama_usa
In some of the words Sharon wrote for his mother, she explained the strong reasons why she had left with her little sister, America TV reported.
WORDS TOWARDS THE MOTHER
"I'm sorry I went like this, suddenly. I want to thank you for everything you have given us. Last week you said that you are sick of us, so we left you so you can have more peace of mind. Take care, okay? Because in spite of everything I love you very much ", wrote the girl.
The girl at least let them know that they were going to a safe place, so they would not worry, but it clearly did not cause them any relief.
THE MOTHER DID NOT FIND THE REASON FOR SUCH REACTION
The mother of the little sisters was devastated, and in one of the interviews she gave for América Noticias, she revealed that she has never hit her daughters and that this was the first time she had punished her for the attitudes she had had.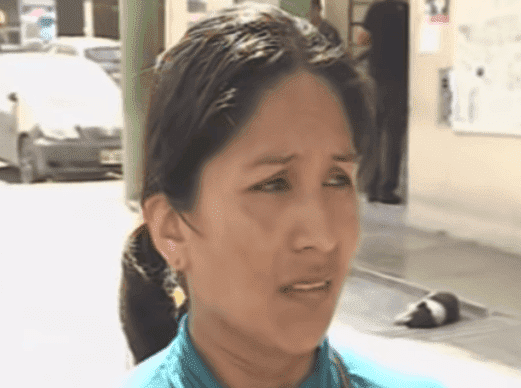 Source: Youtube/24 Horas
The girls were found by police officers in the city of Piura, Peru. They were held back by security measures, to be delivered exclusively to their mother.
A similar story was the one that a father lived with his son Joshua, 15 years old; the teenager was not very fond of academic activities, so his dad called his attention. He went into his troubled son's room but couldn't find him. Then he noticed a "terrifying" note.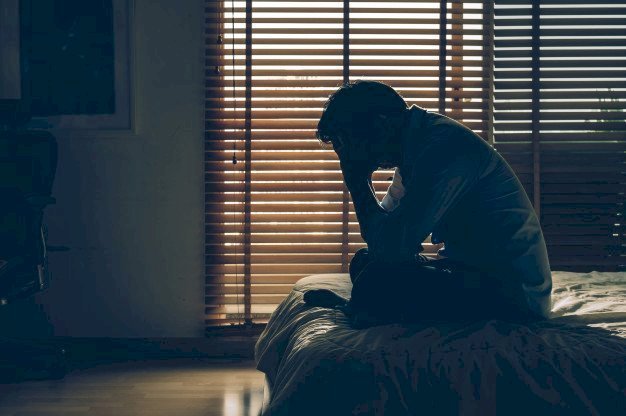 Source: Freepik
Without a doubt, the teen years present a test for both parents and children for most families. During adolescence, children need their parents more than ever.
Please fill in your e-mail so we can share with you our top stories!