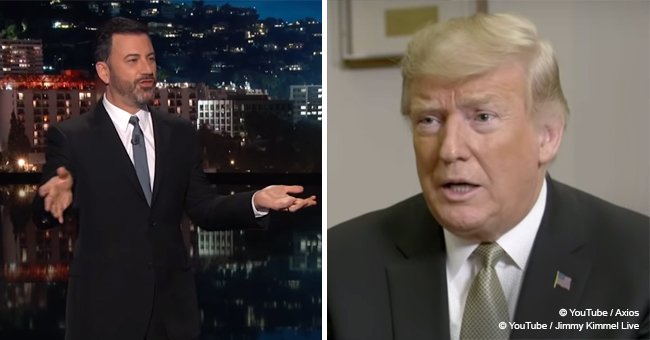 Viral reaction to Trump's citizenship statement - Jimmy Kimmel responds after Stephen Colbert
Jimmy Kimmel blasts President Donald Trump's announced intention to end birthright citizenship with an executive order.
President Donald Trump gave an interview on Axios that has raised eyebrows and has the controversy pots boiling over, and Jimmy Kimmel put in his spoonful, reported Huffington Post on October 31, 2018.
The President stated that he was issuing an executive order to invalidate the right to birthright citizenship - which is guaranteed by the 14th Amendment of the Constitution of the United States.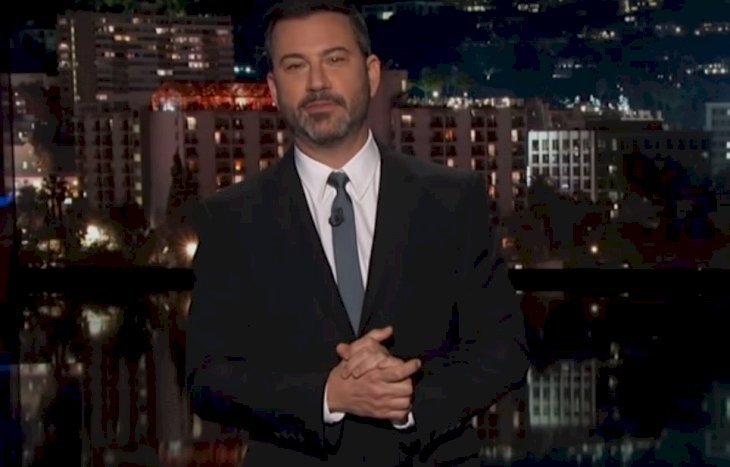 Source: YouTube/#KIMMEL
"It was always told to me that you needed a constitutional amendment. Guess what? You don't."
President Donald Trump, Huffington Post on October 31, 2018.
EXECUTIVE ORDERS CANNOT CHANGE THE CONSTITUTION
Kimmel took up President Trump's statement regarding the alteration of the constitution and proved its fallacy, explaining that not even Congress has the authority to order a change in the constitution.
Kimmel explained that an executive order could never overrule the constitution and that as President, Trump should have a better understanding of how the system works.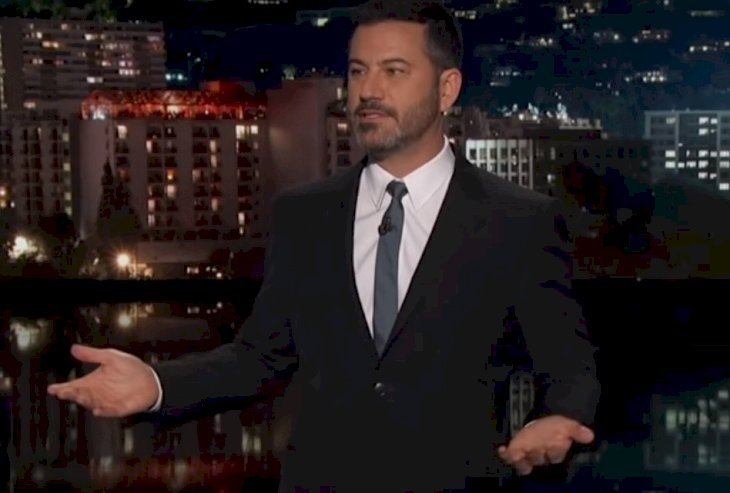 Source: YouTube/#KIMMEL
ONLY COUNTRY IN THE WORLD WITH BIRTHRIGHT CITIZENSHIP?
Trump had also said that America was the only country in the world to attribute birthright citizenship - another fallacy Kimmel contested. He pointing out that there are more than 30 countries in the world with birthright citizenship, including Canada and Mexico.
STEPHEN COLBERT CALLS OUT TRUMP ON CITIZENSHIP ISSUE
Stephen Colbert, host of the "Late Show" had a sharp response to President Donald Trump's assertion that he would revoke birthright citizenship with an executive order. Colbert had only one word, for the President - and it had four letters. He further referred to the President as a "fearmonger" and as "the Great Pumpkin."
COLBERT CALLS TRUMP "LATINOPHOBIC"
Another theme in Trump's interview was the Migrant Caravan, and Colbert mocked the Presiden's description of the migrants as "strong, young men" as threats to American's Magic Mike jobs.
WHAT DO CONSTITUTIONAL SCHOLARS SAY?
According to constitutional scholars, an attempt to change the fourteenth amendment would trigger a ferocious debate at the level of the Supreme court, which has confirmed the amendment several times in the last 150 years.
Some have argued that the 14th Amendment was intended to provide citizenship to children born in the U.S. to lawful permanent residents — not to illegal immigrants.
COURT OF APPEALS JUDGE SUPPORTS FOURTEENTH AMENDMENT
Judge James C. Ho, who was appointed by Trump to Fifth Circuit Court of Appeals, has declared that the line in the amendment refers to the legal obligation to follow U.S. laws, which applies to all foreign visitors and immigrants. In his opinion, changing how the 14th Amendment is applied would be "unconstitutional."
Please fill in your e-mail so we can share with you our top stories!